Estimated reading time: 11 minutes and a half.
October/2014 - The Nikon D800 was the world's first 135 DSLR to break the 30MP barrier. Made for "precision work", it fits well at studios for portraits, products and beauty, but can go out on the streets to shoot landscapes and urban life. It's arguably the best "image quality" DSLR because its colours and resolution are very impressive for such a practical tool. Files are absurdly detailed, with an awesome dynamic range for post processing, previously available only on medium format backs. For the first time ever we can carry all this resolution on a robust, easy to use, fast camera.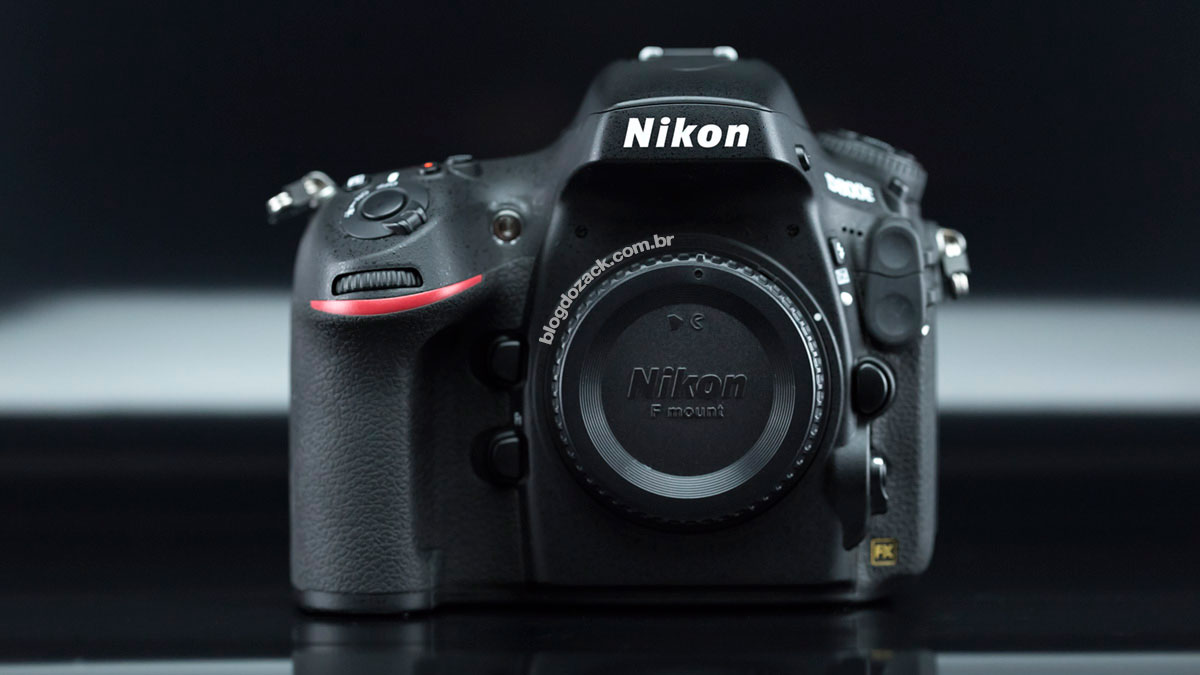 It got on vlog do zack in 2012 as my first Nikon DSLR. The "E" version lacks the effects of the low pass filter for better detail rendering (under ideal settings and lenses), and it can be used with a DX mode for 15MP files; more than enough to test their AF-S DX lineup as well. On a single purchase I made myself ready to flawlessly shoot with every Nikkor lens released since 1977!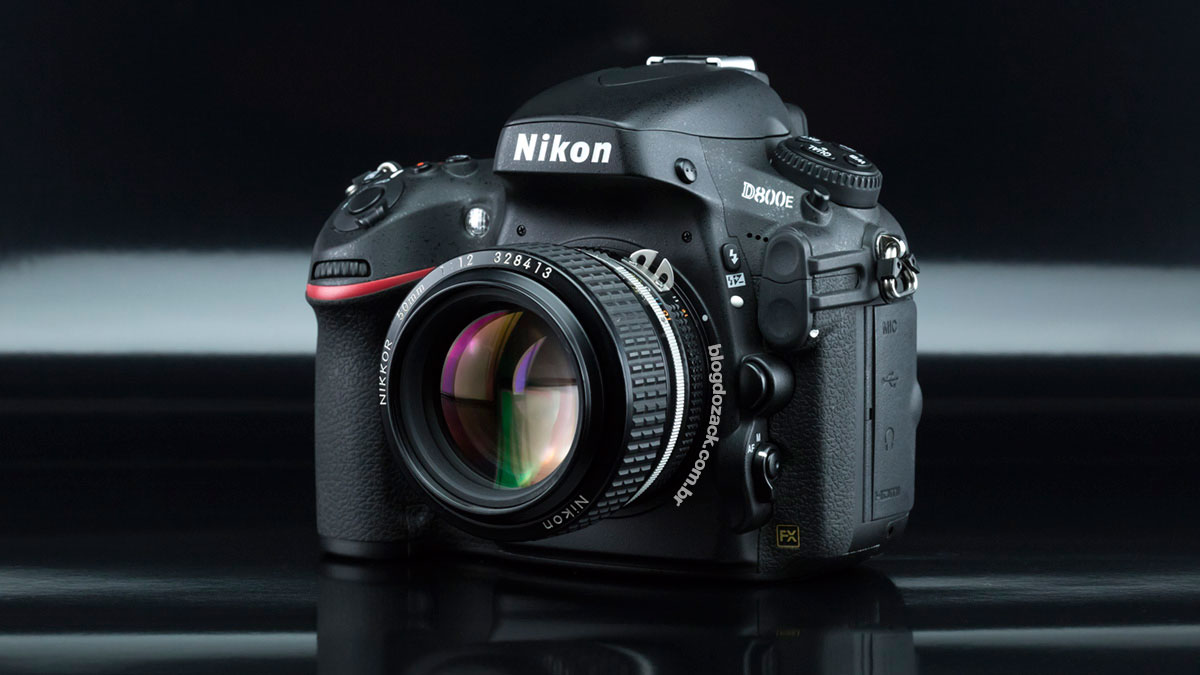 Other technical headlines go to the EXPEED3 processor, for up to four frames per second at 7360×4912 pixels; an awesome 51 points phase detection AF (from the D4), with 15 cross-type and -2EV sensitive; native 100-6400 ISO, expandable to 25.600; JPEG and uncompressed NEF files for almost 80MB of data per photo; 1080p uncompressed HDMI video (H.264 internally); and two memory slots (CF and SD). All in a metal build, partially weather sealed, with an integrated flash unit and quick access dials. What did I think about adding a Nikon body to my eight years old Canon exclusive kit? Let's find out on this blog do zack article. Happy reading!
BUILD QUALITY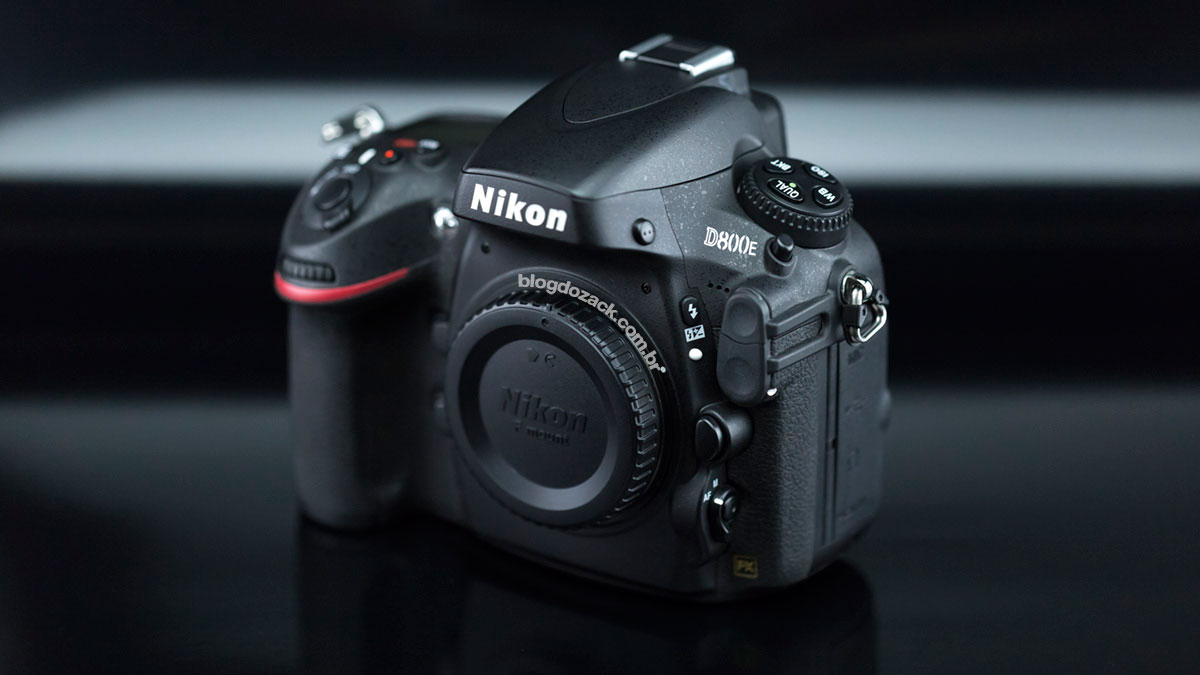 At 900g of a 14x12x8cm magnesium block, the D800 fits Nikon's prosumer line: not a professional D4, not a consumer D600. Not that it won't work for both pros and amateurs, but it's bigger than your regular DSLR, minus the vertical grip of professional cameras. All in all it's a pleasure to handle because the fit and finish are perfect, with smooth although grippy rubbers; it balances well with large, top lenses; and it's not heavy with smaller larger aperture primes. It's a perfect balance.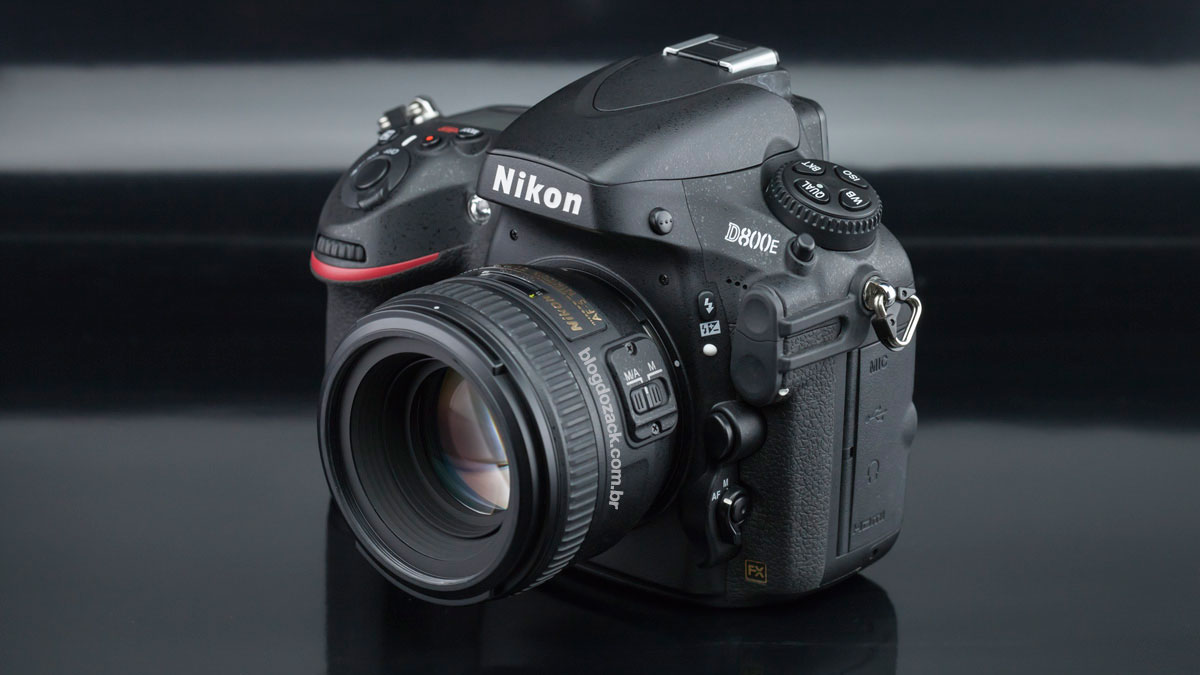 Let's start with the front where Nikon includes much more functions than Canon. Noticeably there are two Fn. right hand buttons; a horizontal dial (Canon's EOS is vertical); a focus assistance light; the F mount with a built in AF motor, nice for older AF lenses; AF selection dial, simplified for AF/M; and two ports: one flash sync and the 10-pin proprietary control interface.
In the middle with have a built-in flash unit, with wireless Master functions, and at the left we can see how Nikon differs from Canon's ergonomics: the shutter release is tilted at the top and front, while Canon is all the way at the top. I found the Nikon buttons much better to use at the front than Canon's "hidden" functions. For instance, both D800 Fn. buttons are within reach of my right hand, while EOS's 5D (II and III) and 6D must be pressed with the left hand. So for any simple operation as an aperture preview I must slide my hands under the Canon body. Not on Nikon: the right hand easily presses the two buttons against the body, not under the lens, much more fluidly.
At the top, on the right side, the LCD gives you many exposure, drive, AF, memory and battery info; something most brands remove from their "lesser" cameras. The MODE button takes the function of a PASM dial; the REC is self-explanatory, as the exposure compensation +/-; finally the shutter release is at the center of the ON/OFF rocker. Move the ON switch further to illuminate this LCD screen. Unfortunately not every button is back illuminated like the excellent D4.
Here is another Canon/Nikon prosumer/professional difference. Canon uses a PASM + semi auto dial on every Rebel, #0D, 5D, 6D and 7D; and a MODE button on the 1D, missing the dial. But Nikon uses a left PASM + semi dial up to the D750, and the MODE button on both D4 and D800 (D4S and D810 as well); not missing a left dial! So on these larger cameras, Nikon puts a dial for drive function, with ISO, WB, QUAL and BKT buttons on the other side; great for quick controls although I hate this left ISO button. I love the MODE button + drive dial, but wished there were some Canon buttons on the right as well. We can't have it all after all. ¯\_(ツ)_/¯
Let's see the drive dial + ISO, WB, QUAL e BKT buttons up close. The drive dial is excellent for fast Single, Continuous Low, Continuous High, Quiet (delays the mirror operation), Self-Timer and Mirror UP selection. I love a physical dial more than Canon's button. But to put the ISO button far from your hands is madness on the digital era! Maybe they can fix it via firmware…
There's just no easy way to quickly set the ISO without removing your eyes from the back of the camera, inexcusable! And it's not like you can set it on any of the front Fn. button… Oh, wait, you can on the new firmware! But it is still not solved on the newer D810 and D750, without a ISO button on the right. They probably thought we would use the AUTO-ISO instead.
At the back, upper half, from left to right: the playback and delete buttons, perfectly side by side; the 100% coverage viewfinder, with Nikons great circular rubber piece; the self-explanatory AE-L and AF-L, with a metering dial surrounding it; the AF-ON and the second thumb exposure dial.
The headline goes to the bright, 100% coverage optical viewfinder, the raison d'être of a full frame SLR, with 0.7x magnification and some LCD overlays. It's very smart with a few grids, FX and DX frames, auto focus and even a level gyro. In my opinion it's one the best features of full frame cameras, excellent for framing your shot; it gives a very premium feeling. And it can even be shut down with it's own integrated shutter curtain, to avoid any interference from longer exposures.
At the bottom the 3.2" 4:3 921k LCD screen is great to display 3:2 photos without overlays, or 16:9 video in the middle. It's bright and saturated, but plagued with Nikon yellow-greenish tint. It's virtually impossible to check your tones on this LCD screen, and I don't think it is the screen to blame: other UI elements looks perfectly purple, blue, red… It's Nikon's poor playback render engine that makes everything look yellow. It comes with the BM-12 protector in the box.
At left there's an almost identical D4 button set. From top to bottom: MENU, protect, + and – magnification, and OK. It's a curious OK because it's there just to confirm important settings, like formatting the memory card. I wished it was a Fn. button instead, or, you guessed, an ISO button! And at right the directional button moves in nine directions, used on every menu; there's the Live View selection mode (video or preview), and a lost INFO button, that activates the LCD settings.
Finally at the back there's the biggest difference on Canon's and Nikon's usability: the Canon horizontal, flat thumb dial, is Nikon users main reason for a switch. The EOS dial is much, MUCH faster to operate, be it for playback or exposure compensation. During playback it's very special: you can almost instantly run through all your pictures while Nikon's takes forever to go from file to file. It's slow, archaic, and can even hurt your fingers! If I had to shoot extensive sessions, I would probably take a Canon camera with me. I'm not sold on Nikon's ergonomics just yet…
On each side we have very obvious ports: memory on the right, USB, HDMI, MIC and headphones on the left; battery underneath. I own the D800E for two years now and it feels brand new, besides being to every continent on this planet. It's tough, build like a tank, with a premium feel that only Canon's top of the line 5D and 1D cameras give. It's a pros tool after all, meant for work.
USABILITY – AF
One of my favourite D800E functions, and a good idea to right a review with over two years of experience, is its fantastic 51 points AF module. Based on the Multi-CAM 3500FX from the D700 and D3, it got many improvements for speed and precision, getting a new "Advanced" tag on the name. Shared by the D4, it can measure contrast up to -2EV, near the limits of human vision (Nikon's own words), meaning that if you can see what your shooting, so can the D800E. And with the greater precision required by 36MP sensor, it has 15 cross-type center points, and even one f/8 point, for using with longer zoom + tele converters combos. No other Nikon DSLR has a better AF module, except for the newer D4S and D810 that got group functions with the AF points.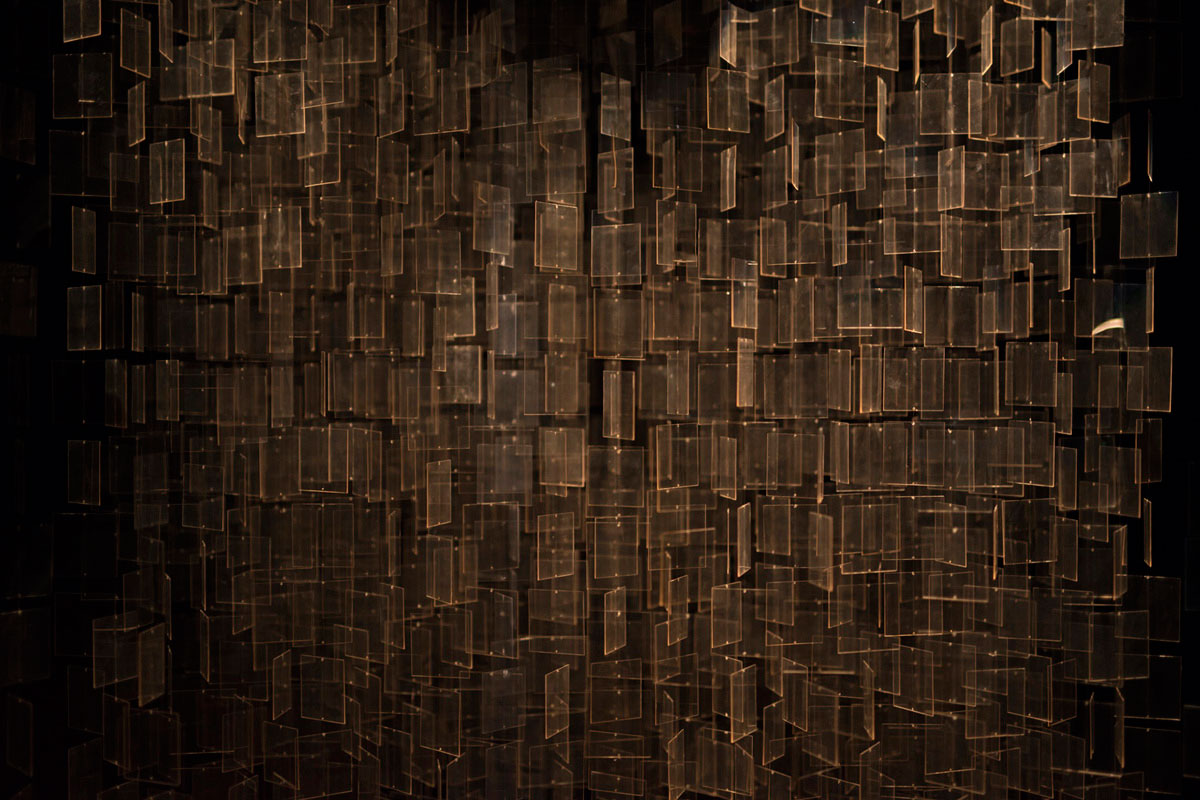 f/1.4G primes at f/2.8 and above, or high performance f/2.8G zooms. It's so much resolution that Nikon itself recommends just a handful of "compatible" lenses. Get ready to heavily invest on lots of new lenses, made for newer über resolution sensors above 30MP+.
Another highlight is the ability of NEF files to retain exposure data on complicated street photographs. They grade beautifully restoring skies and shadows, with minimum colour distortion or extra noise added. Coming from a Canon EOS 5D Mark II, it's a screaming difference! Most D800E files can handle almost HDR processing from a single exposure, very powerful for natural light scenes. It's on a league of its own, something we weren't used to on DSLRs. We just can't see other files under the same eyes. You can 1) badly miss your exposure, 2) restore shadows and highlights from difficult exposures, or 3) see in the dark with practically any lens, from f/4-5.6.
"downtown_toronto" with the AF-S 24-120mm f/4G ED VR at f/7.1 1/160 ISO800 @ 24mm; a complicated backlit exposure…
"Eaton" with the AF-S 50mm f/1.8G at f/2.8 1/400 ISO400, straight from the camera and after post-processing.
At last, a very annoying subject nowadays, especially for reviewers that are interested in shooting (like myself), it to talk about "ISO" performance. I always think it's excellent on every camera after 2004, virtually free of noise at ISO400, from shadows to highlights, and that would be my choice of setting for very fine, large prints. From ISO800 and up, we can see some noise around under exposed areas, that looks very grainy, film like, giving a nice texture to your images. It is very organic at ISO3200 and excellent for B&W coversions or over saturated colours.
VERDICT
If it feels like a short article, that's because it is. There's not much to say about the D800E: we have a winner. Having used both D600 and D750, I really see no reason to leave the 36MP alone. It's not as problematic as some people think: that are many NEF formats, from 12-bits (57MB) to compressed (32MB), making it possible to shoot loads of pictures on a few 32GB cards. Its handling is excellent for a big camera, using the same logic as the D4 (MODE button), and you would really need a smaller camera to opt for a different model. And for its price, I see no way around it: for US$3000 you break the 30MP+ barrier on a top of the line FX camera, compatible with over four decades of lenses, excellent AF module, video and complete manual controls. Looking for the best camera on the market? It is, without a doubt, the Nikon D8#0 series. I TOO AM NIKON. :-)