AF-S Nikkor 35mm f/1.8G DX
Estimated reading time: 06 minutes.
October/2014 - The AF-S DX 35mm f/1.8G is an APS-C large aperture prime lens. While most large aperture lenses cover the FX sensor, with more glass pieces, weight and price, some manufacturers are offering smaller packages for smaller cameras, ending the one-size- fits-all stigma. Many people get confused with the DX moniker thinking this is actually a low cost 50mm lens, but that's not true. It's DX, yes, but it remains a 35mm lens; only covering a smaller projection circle, but with an equiv. angle of view of a 50mm lens on a FX camera. So if you use a DX camera, do yourself a favour and get a DX lens. You'll save money and weight, but will get the same focal length. But I tested it on Nikon 36MP FX D800E, with a 15MP DX mode, including some FX test shots. Let's see.
BUILD QUALITY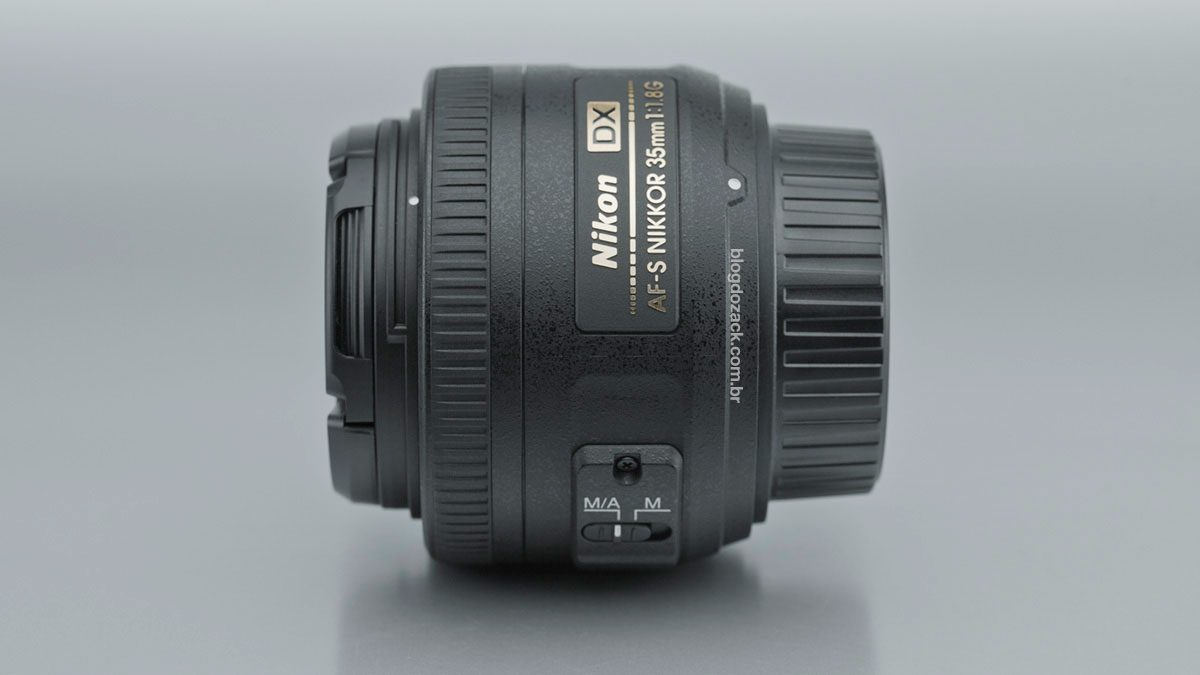 At 200g of eight elements in six groups, the AF-S 35mm f/1.8 DX is the lightest lens I've ever tested. It's not pancake nor behaves weirdly, disappearing in front of the camera. But it's not heavy neither and a pleasure to carry around all day, practicing the fixed 35mm focal length. Its 44º of angle (comparable to 55mm on 135 format) is ideal for everyday situations: street photography, portraits, groups of people, pets… You don't have to be too far from your subject and it won't distort lines.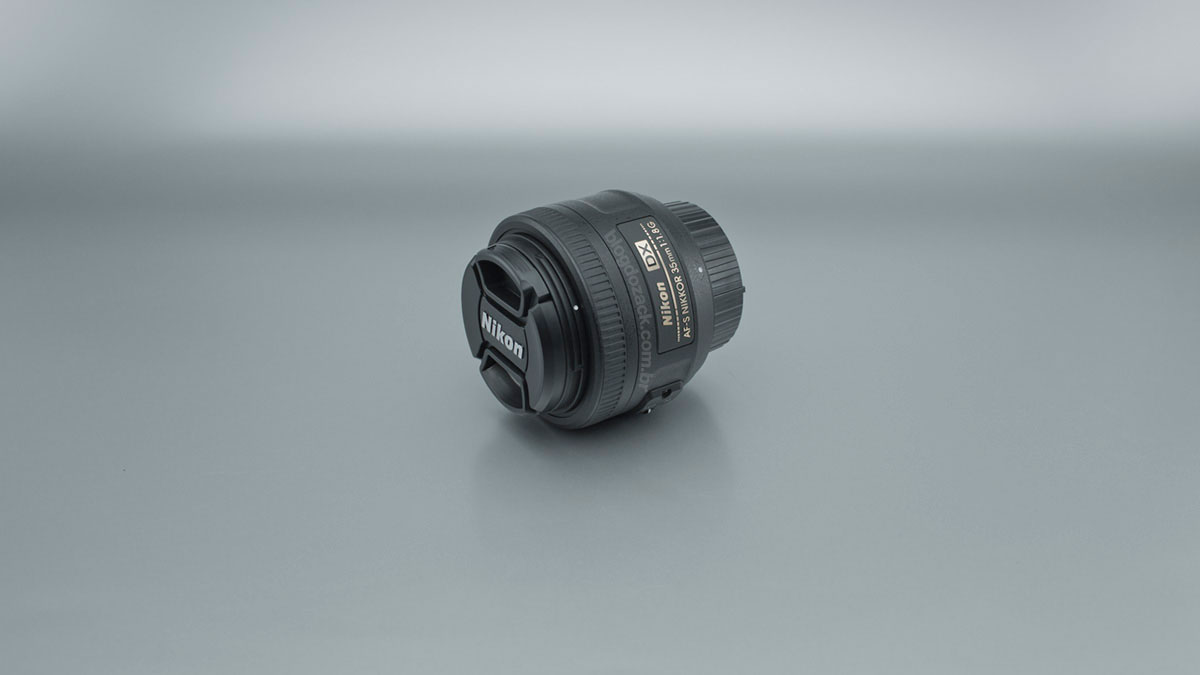 Its plastic build is identical to other G Nikkor's. The rear internal focus helps with the solid feel besides all those plastics. Nothing wobbles on the outside and the metal mount got a rubber gasket against water and dust; although not fully weather sealed. But there aren't many places where something would find its way to the inside. Just take good care of it for a long lasting life.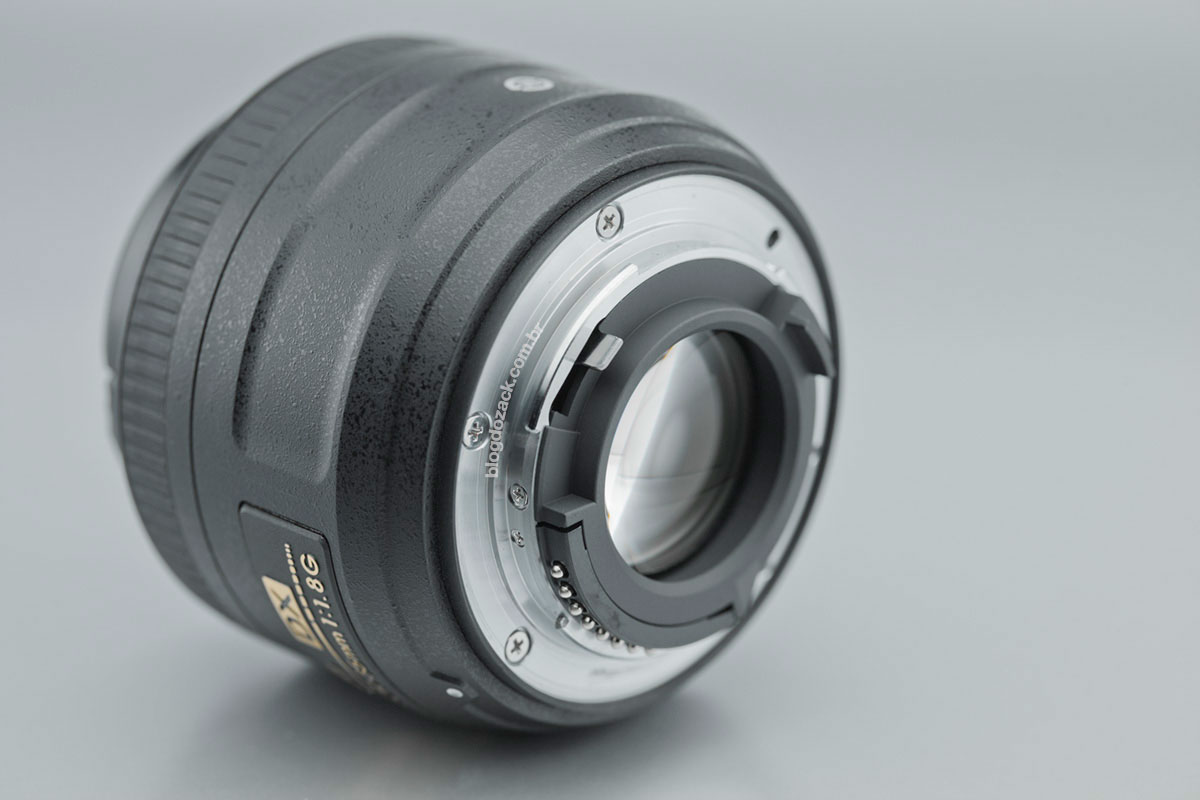 Its autofocus uses the same excellent SWM AF from other G lenses, featuring the full time manual ring. Leave the M/A switch at A to use the ring to compensate at any time, that is sometimes needed with this lens. And don't expect awesome speed like higher end primes. It's adequate for street photography and the photographer must be prepared before the action, within the phase AF limits. It works but can be unreliable under low light. There's no distance window, what a shame!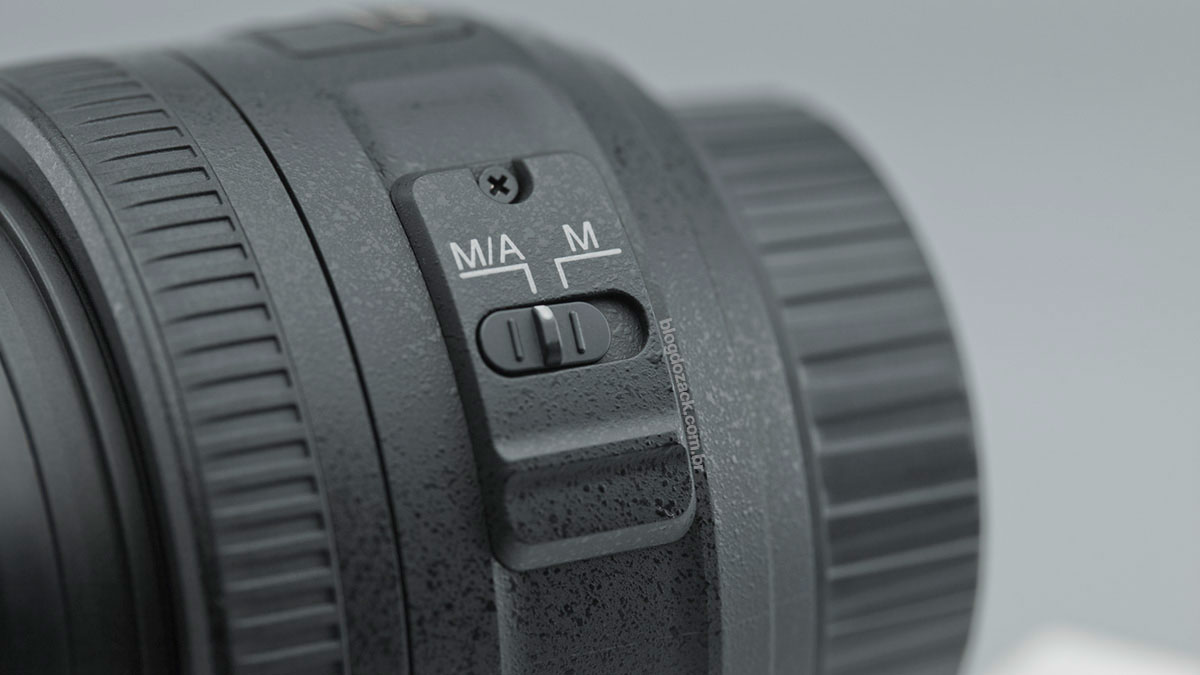 "Bike" with the D800E at/1.8 1/6400 ISO100; the cyclist was coming in my direction…
At the front the ø52mm filters are big compared to the front element. They won't rotate while focusing and are actually shared by other DX lenses, like the kit zoom AF-S 18-55mm f/3.5-5.6G VR II. You can use some ND filters to shoot wide open during the day, excellent for the "bokeh" effect. It's very simple and not "cheapo" like the Canon EF 50mm f/1.8 II. Nikon has a much newer lineup, with better crop only options for DX shooters with modern, budgeted, smaller cameras.
DX USAGE ON FX BODIES
Before we talk abouth the AF-S 35mm f/1.8G DX image quality, I would like to explain how the F mount works in respect to DX and FX formats. What happens is Nikon doesn't really prevent you from mounting APS-C lenses on full frame cameras, not covering the required circle of projection. So every FX body features a "DX Mode", that will crop the image to fit the DX lens, essentially working as a hybrid camera. With the abundance of resolution on the D800E sensor, its DX modes is left with over 15MP, more than enough to put any lens through its pace. So I'll be testing every DX lens on the FX D800E, with the same results you would have on your DX camera.
But anyway I tried some FX shots with the DX lens to see if it worked. And as expected, the edges of the frame suffer from heavy vignetting, the resolution drops a lot; and it's far from ideal for large prints. But depending on your subject, budget and expectations, you can creatively use a DX lens as an accessible FX alternative, if the corners are not that important. In summary: the following images are FX with a DX lens, just to exemplify. The "image quality" photos are DX mode only.
IMAGE QUALITY
A simple US$199 lens with just eight elements in six groups doesn't really scream "optical performance". Yes, it's a prime with probably better quality than a zoom kit. And with one aspherical element, it promises better quality around the edges. But there are not enough elements to correct axial and lateral CAs, and the bokeh is not what I would call smooth. * All photos with the Nikon D800E using the 15MP DX mode.
Not that is shows a bad performance, far from it. In the center the resolution is excellent at f/1.8 and it's ok for portraits, products, close-ups, as whatever falls on the short depth of field (a few mm at 1m from the subject) will be perfectly sharp. But the axial CA is obvious on the background with green edges on contrast lines, and purple edges around the highlights, typical of non-ED glasses. Also there's no Nano Crystal coating to improve contrast when backlit.
Using optimised apertures, the edges of the frame greatly improve and the center is tack sharp on anti-aliasing-less cameras like the D800E or D7100. It is possible to see street signs, bricks, leafs, branches, any detail on people faces, good even for high resolution 24MP DX cameras. But, again, the contrast remains dull and the colours are not saturated straight from the camera. It won't hide its low budget formula. The files must be heavily modified to really pop on your screen.
The out of focus quality is not the best with strong lines around the edges, almost like neon tubes. It's a very typical quality: works wonders at short focusing distances like 50cm, where it's smooth and subtle, besides some aberrations. But step a few meters away and it gets very confusing, with repetitive lines and weird shapes. It's very visible on building and threes, that never really melt away. Other high end lenses deal better with bokeh, especially f/1.4s with extra glasses.
Colours and geometric distortion are poor. The saturation feels lifeless, with dull photos that must be "tuned" back to life, just like the contrast. And the geometric distortion is reasonable for a US$199 wide angle lens. You must really push a boring, squareish composition to see it.
VERDICT
It's a US$199 lens, fair and square. What would you expect? It's well built and balances well on DX bodies. But it shouldn't be handled like a work horse and the image quality is "ok". Sharper than most entry level zooms but with too many aberrations, that can be sort of fixed in software. The colours are also dull, asking for a healthy boost during post. It's a learning tool, and you should handle it as such. After all, the images will depend on your abilities as well. Nice shooting!