Canon EF 40mm f/2.8 STM EN
Estimated reading time: 05 minutes.
August/2014 - The 40mm f/2.8 STM is Canon's first EF pancake lens. Announced in june 2012 with the EOS T4i and EF-S 18-135mm f/3.5-5.6 IS STM, it's also the first "full frame" lens featuring the new STM focus. This mechanism uses a brushless motor to be quiet and precise, not as expensive as USMs. So the STM is great for Movie AF Servo, a new feature first seen on Canon's EOS T4i. Although the "40mm f/2.8" spec sounds weird, it was chosen for two reasons. First it's not as complicated as a wide angle full frame lens, keeping the costs low. Second, the f/2.8 aperture requires a short design, at just 22mm deep, a good opportunity to implement the pancake design. The compact design is great when I pack lightly, and it might work for you. Let's find out.
BUILD QUALITY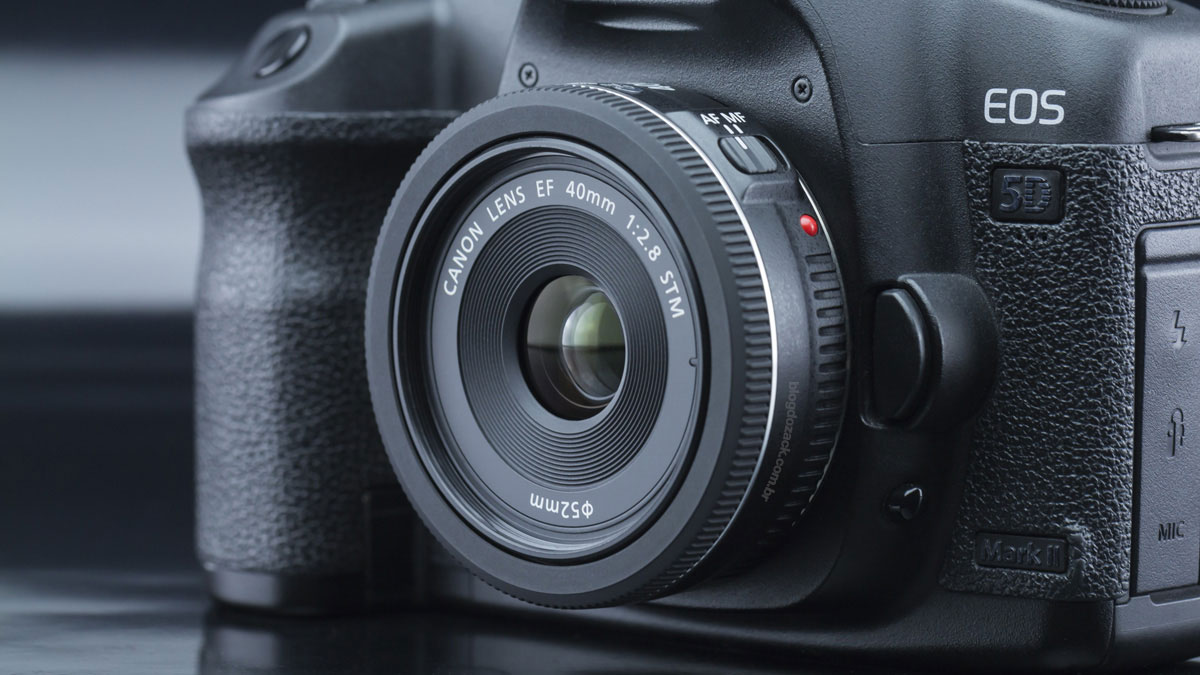 At 130g the EF 40mm f/2.8 STM is one of Canon's lightest lens, together with the EF 50mm f/1.8 II. It's very simple with just six elements in four groups, and the glass pieces seems dwarfed inside the EF mount. I bet it could be even smaller (EF-M 22 f/2 STM, anyone?), but the large EF mount kept things big. Either way it feels weird, more like a lens cap than an optical instrument. It's very easy to use and the whole internal barrel moves while focusing, like other gauss primes. At least the frontal ø52mm filter don't rotate and you can use graduated NDs and polarisers easily. A cool feature on all STM lenses is they feature the full time manual ring.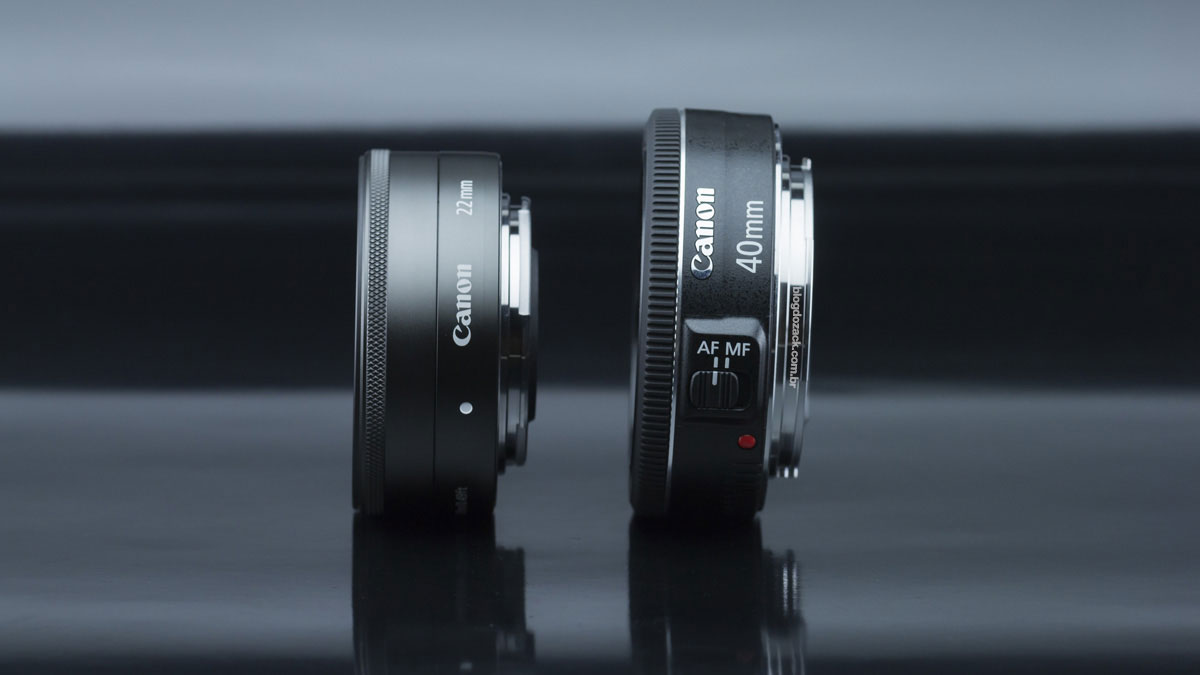 On the other hand, every MF ring on STM lenses is "fly by wire". It's not mechanically attached to the lens elements and electronically tells the focusing motor to move the barrel. So the tactile feedback is poor, too loose, not very precise. AND it needs power from the camera. If you forget to "close" the lens prior to put it in your backpack, you must turn the camera back on to close it. Pleas notice: do not push the inner barrel with your hands as it can damage the stepping motor.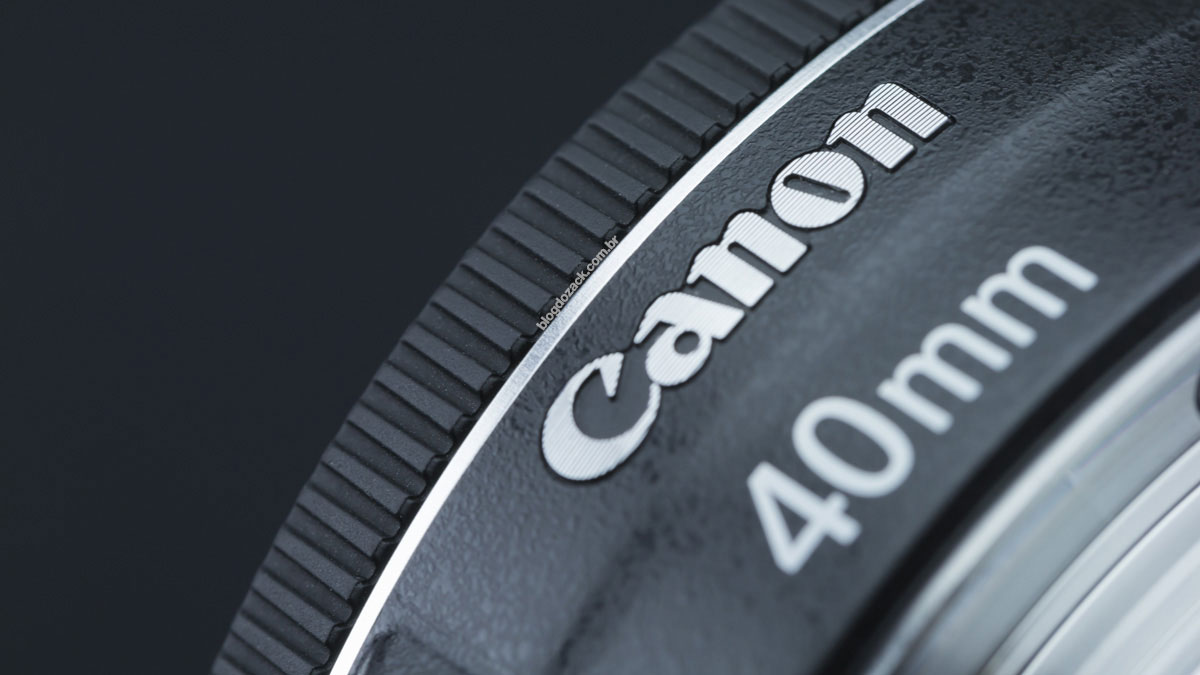 The auto focusing speed is not the best and Canon's biggest selling point to its USM counterparts. They're both quiet, but USM lenses are much faster. Not that I missed any shot with the EF 40mm f/2.8 STM under regular usage, but it does take a while to go from infinity to the 0.3m MFD. It works around the streets but depending on the subject you might loose its pace; the Canon EF 35mm f/1.4L USM is much (much!) faster for street photographers.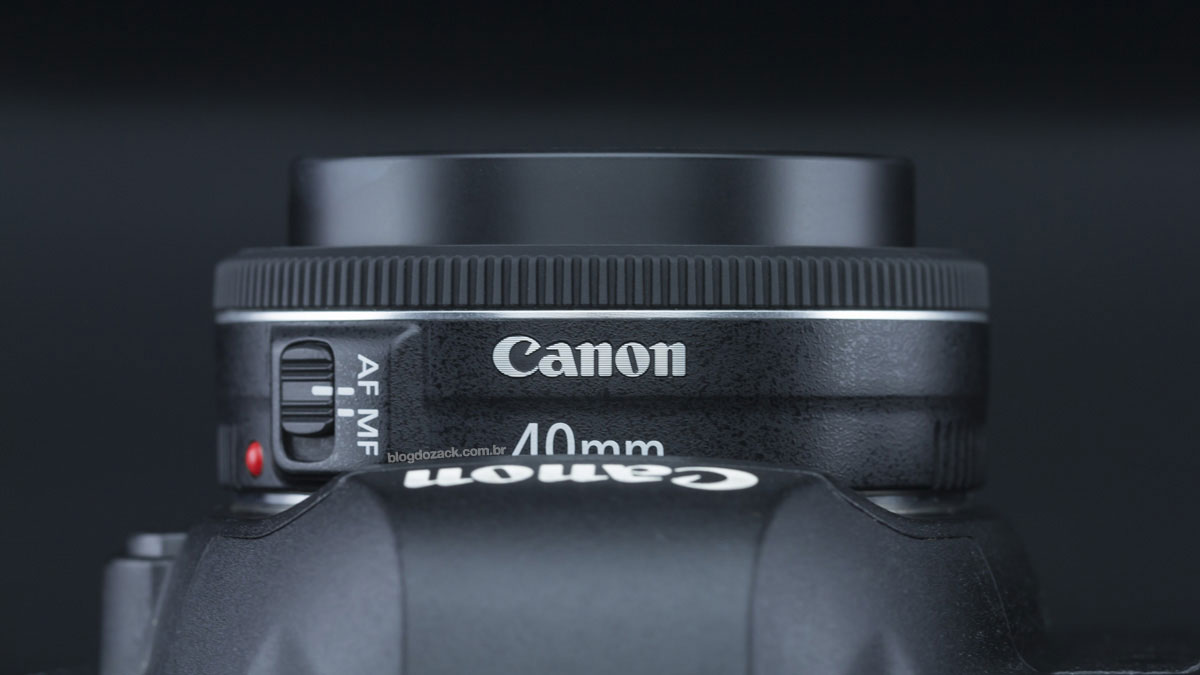 And that is it. The metal mount is very smooth and easily connects the lens to the camera, and the body plastics are high quality. There's no distance window nor hood thread. Well built, easy to use, less is more. The EF 40mm f/2.8 STM is the lens to be with you at all times. With not much else but an AF motor, the 40mm pancake lens puts the photographer back on the highlight. Take it out of the box, mount it on the camera, shoot. It feels more like a body cap than a full featured lens on the EOS 5D Mark II, and doesn't offer any grip to your left hand. It's awesome for one hand street shooting, and even works on smaller APS-C cameras, equiv. to 64mm.
IMAGE QUALITY
The Canon EF 40mm f/2.8 STM is a good representative of modern computer generated optical formulas. Few people realise that computers just recently joined the optical development game, and now we can have some very high IQ lenses with lower production costs, allowing cheap, high-end projects. Every single manufacturing process is checked by computers to test glass purity, lens curvature, precision and reliability. So we can expect a lot from newer generations of optical equipments, with excellent resolution levels from copy to copy, at a low cost.
Even at f/2.8 the frame is filled with details from corner to corner, excellent contrast around the edges, and saturated colours under any circumstance. Images feels very different from older lenses that showed blooming (light leaks around contrast areas), and that noticeable difference between the center and the edge of the frame sharpness. On the 40mm f/2.8 the whole frame is impeccable even on full frame, high megapixels cameras, that makes any optical flaws look bigger.
Stopping down to f/4, f/5.6 and f/8, the difference lies more on the DoF than on sharpness levels. Just the vignette, pronounced wide open around the corners of the full frame, gets better on large sensor cameras and smaller apertures. But in general it gives better overall saturation to the colours, with great personality. It's awesome for social gatherings where the 40mm perspective is nicer to the human figure, with normal sized ears, eyes and noses, for flattering portraits.
The OOF quality is great and shows how most manufactures are paying greater attention to the bokeh. It's one of the biggest selling points of large sensor cameras and even at f/2.8 we can get a smooth, colourful background. I see a lot of people complaining about this small aperture, but it delivers good DoF control. It will only bother if you're one of those weird "no light" photographers.
VERDICT
Finally a great image quality lens with a tinny footprint, the first EF pancake ever. In my opinion this is probably the successor of the EF 50mm f/1.8 II as a "must have lens" on everybody kits. It's easy to use, the photos are great, and the STM is a welcomed addition (silent, low cost AF). For US$199 it's hard not to justify its purchase. Lately it's getting harder to recommend the EF 50mm f/1.8 II as a first prime lens, and now Canon offers this great EF 40mm f/2.8 STM as an alternative.