Canon EF 50mm f/1.8 II
Estimated reading time: 06 minutes.
December/2014 - The EF 50mm f/1.8 II is for sure Canon's most popular prime lens, as it is also the least expensive. For US$125, you get a true large aperture prime lens with six elements in five groups, that renders files much sharper than any kit zoom; and probably with more resolution than most top of the line zooms at f/8. Canon simply got rid of any bells and whistles, creating a plastic feat on engineering. It's plastic fantastic and the best Canon deal for EOS shooters. Happy reading!
BUILD QUALITY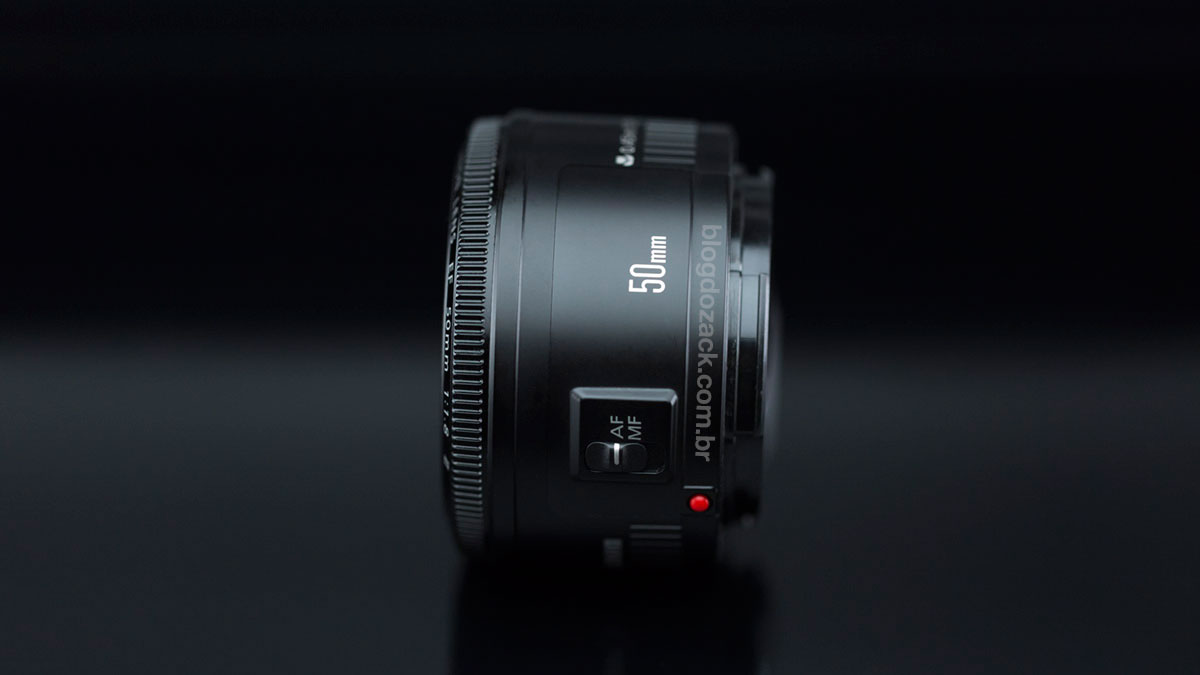 At 130g the 50mm f/1.8 II is one of Canon's lightest lens together with the pancake EF 40mm f/2.8 STM. It's only six elements in five groups, all obviously glass made, on a double-Gauss formula identical to most 50mm primes. It's a classic standard design (not wide angle nor telephoto), that is not that hard to manufacture, and Canon managed to cut some corners to make the price drop. It is all plastic for a true feat of engineering: dead simple, minimal, functional.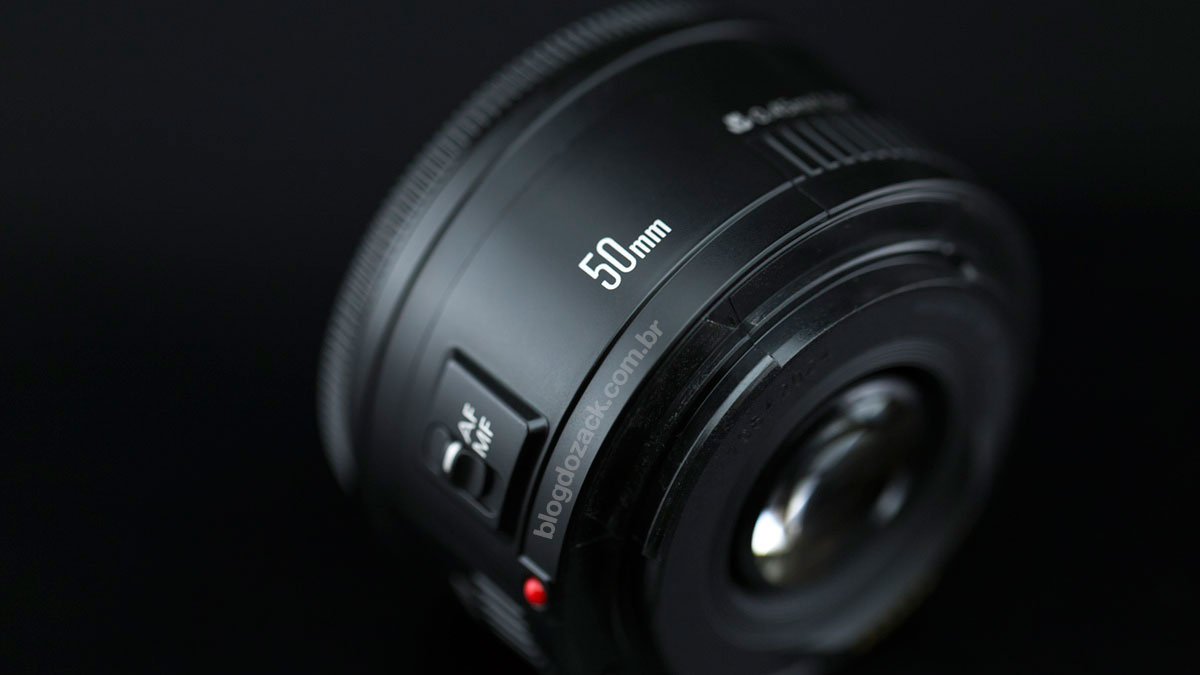 All barrels are made of plastic, and not the "engineering plastic" we've seen on newer L series. The 50mm f/1.8 II feels crude, tough, with the same bad tactile feedback you get from Lego blocks. There are different panels to build a very simple design, with lots of rough edges between them. Anyway it does its job and my 4 years old copy is good and brave, not showing any signs of wear (!) besides many many many mount cycles… It's as good as brand new.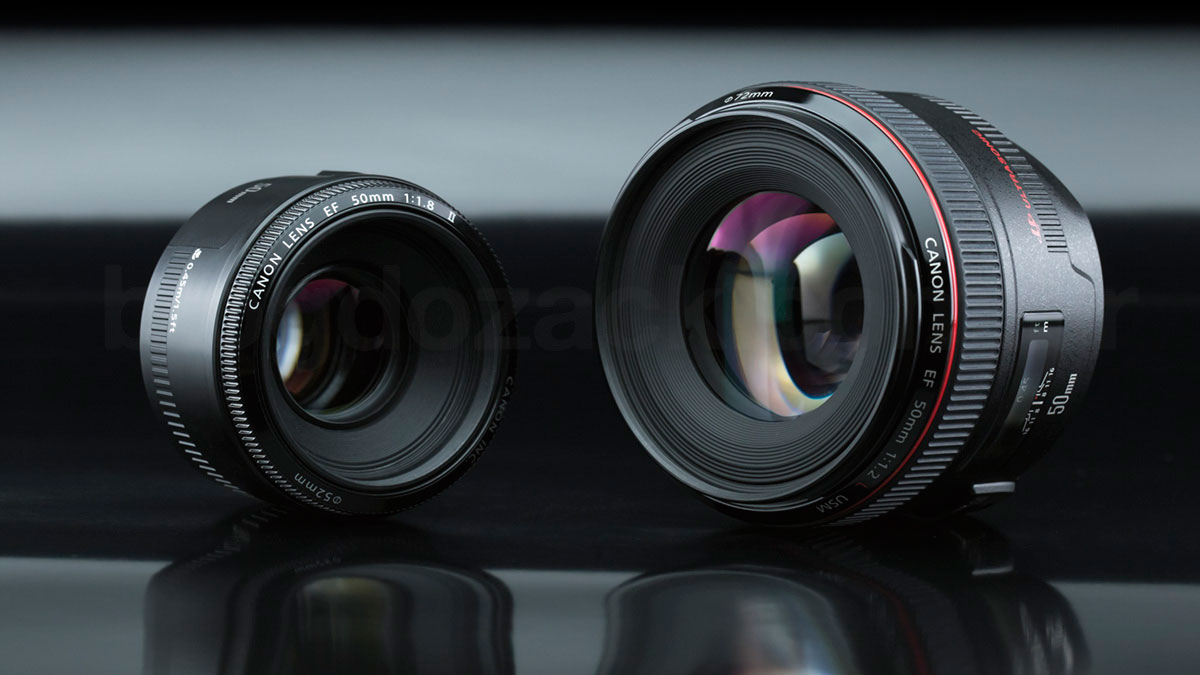 Its usability is very simple with a sort of manual focusing ring at the front, and the old design AF/MF switch at the left. It does feature a auto focus motor and you must engage the manual focusing ring to operate the focus barrel. It is not as easy as "full time manual" lenses that at anytime you can grab the ring to compensate for camera errors. Be careful not to force the ring with the motor engaged as it will jam the whole thing. Also beware not to drop it as it easily breaks.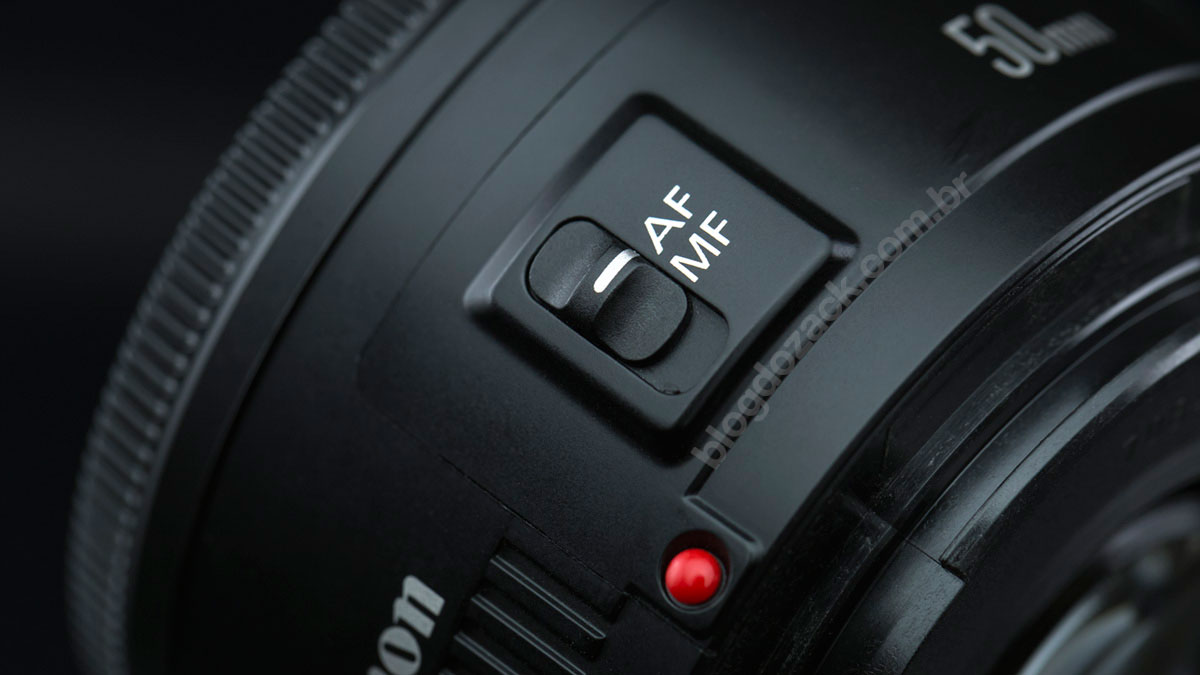 I said "sort of" manual focusing ring because it is too thin and all plastic, with no rubber for better grip. Forget any distance indication and everything must be guessed through the viewfinder. I understand the all recent announcements also ditched the distance scale, but as the 50mm f/1.8 MF ring actually hard locks at infinity, it wouldn't kill Canon to print some numbers around the barrel. At least the AF is precise and quite reliable, and as usual I didn't have any trouble using my 5D Mark II. The MFD is 45cm and the internal tube extends almost 1cm to the front.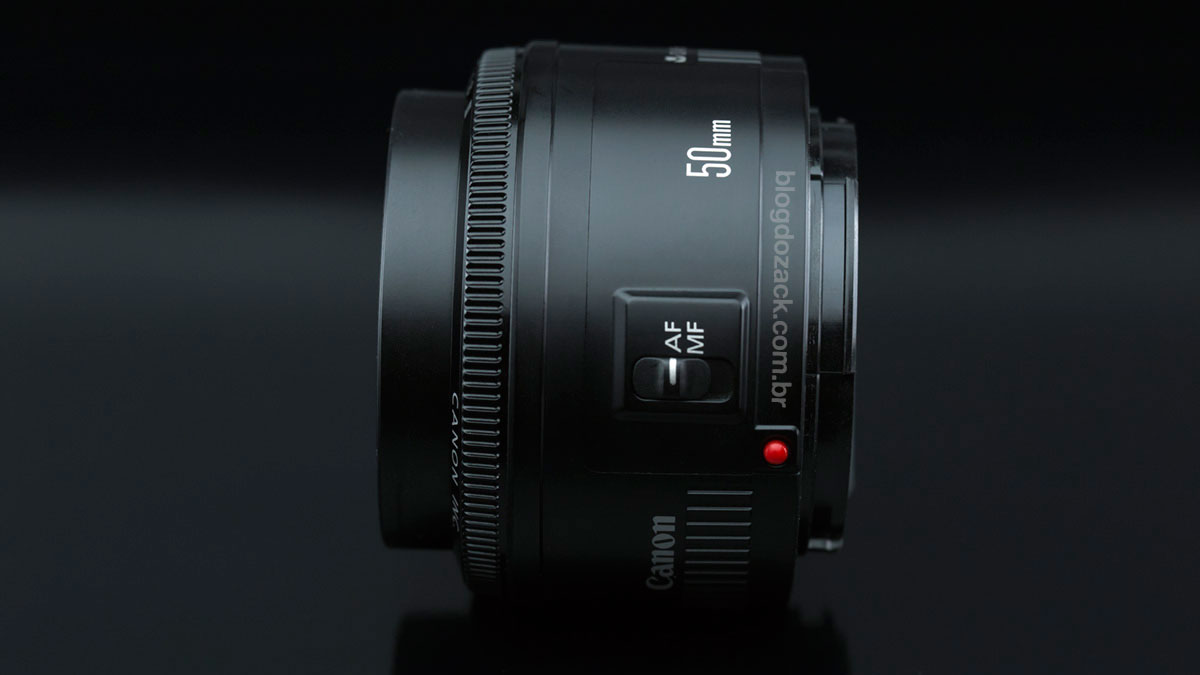 At the front the ø52mm filters rotate while focusing, bad for polarisers and graduated NDs. And there's no bayonet for the lens hood (not included). It must be attached on the filter thread as well. Not that it is needed as this lens design actually incorporates a sort of built-in hood, traditional among other brands. Evidently there's no weather sealing so be careful under bad weather. Actually this is a favourite for dangerous situations, as it can be cheaply substituted if anything goes wrong. It is almost a disposable tool and can be substituted on the cheap. Fantastic.
IMAGE QUALITY
With simple mechanical features and a cheap price tag, not much is expected from the EF 50mm f/1.8 II. But as with many creative tools, the cost rarely indicates its possibilities. And it's a classic large aperture case: impeccable resolution stopped dow two or three stops; the center performance is always better than the corners; and the simple optical formula doesn't really produce a smooth bokeh. But overall I think it is brilliant when you see the results.
At f/1.8 just the center is really sharp on a tiny 20% area on the middle of the frame. Outside and the details are washed out with it's incapacity to perfectly focus the light on the focal plane, loosing any small data like grass, leafs, branches, that works for a handful of situations like wide open portraits hiding your subject skin imperfections. It is not a do-it-all tool. If you need excellent sharpness around the whole frame, buy something else from the newer Sigma Global Vision.
Stopping down to f/2.8, f/4, f/5.6 and f/8 gradually enhance the resolution from center to edges, finally reaching impressive results overall. Some files easily rival much more expensive lenses, and at least on Canon's lineup, it doesn't get much better than this. That's where the "best technique" argument was born. If you require loads of resolution, stop your low cost lens down and deal with the exposure to handle shutter speed and ISO, preferably using a sturdy tripod.
Another headline is the handling of lateral CAs, much better than every other Canon 50mm prime; an advantage of the smaller maximum aperture. There's virtually no need for software correction on photos of buildings, high contrast edges, signs… But on the other hand, with such a good primary lateral CA correction, the secondary lateral CA, also known as "purple fringing", is very heavy on contrast areas. Beware of backlit windows when using the EF 50mm f/1.8 wide open.
The same can be said about the high levels of axial CA, that create awful green halos on the bokeh. By the way, it is the worst bokeh on all Canon's lineup with very repetitive lines that never really blend, repetitive patterns on organic textures (like sand or grass), and the pentagonal shape of the highlights due to the five blade aperture system. It's the main reason to update to the 50mm f/1.4 USM in my opinion. The intermediary model handles the background better and it's more pleasing on your eyes. It's a small detail, you'll only notice when reviewing both files side by side.
Another typical optical limitation is the astigmatism around the edges. It's when the lens group can't really render sharp points of light, creating a harsh looking distortion. So you completely lose data near the corners, especially wide open at night. Distant billboards become bizarre light spectacles that never really get sharp, not even by f/8. Only a few large aperture lenses correct for this, mostly the "Noct" versions of Leica and Nikon. No Canon EF 50mm does that.
Its colours are well balanced with the rest of the line and are relatively saturated straight from the camera, with no lost of contrast like some complex zooms. It easily renders colourful scenes and you won't need to be heavy handed on the saturation slider during post.
VERDICT
Reviewing these photos four years after they were taken, I remembered how special the EF 50mm f/1.8 II really is. Its f/8 resolution is very impressive so are the aberrations handling. It feels a bit flimsy in your hands, the controls are simple and the AF is noisy. Its weight and ease of use are welcomed and the plastic fantastic 50mm is all about that. At US$125 it is very hard not to recommend it, no matter its performance. But overall it's one of Canon's best prime tools!