Nikon AF-S Nikkor 85mm f/1.8G
Estimated reading time: 06 minutes.
December/2014 - The AF-S 85mm f/1.8G is Nikon's most recent 85mm prime lens, reaching the market two years after the top f/1.4G, completing the intermediary f/1.8 lineup. They're all 2/3 of a stop less brighter than higher end models, with less glass and less cost to manufacture, without delivering less quality. As I didn't have the money to buy the AF-S 85mm f/1.4G right away, I started on the f/1.8G series. It didn't make much of a diference: both are very similar optically and the very pricy f/1.4 is a tool for very specific low light situation. Do you need a high quality FX large aperture short telephoto prime without breaking the bank? The AF-S 85mm f/1.8G might the answer.
BUILD QUALITY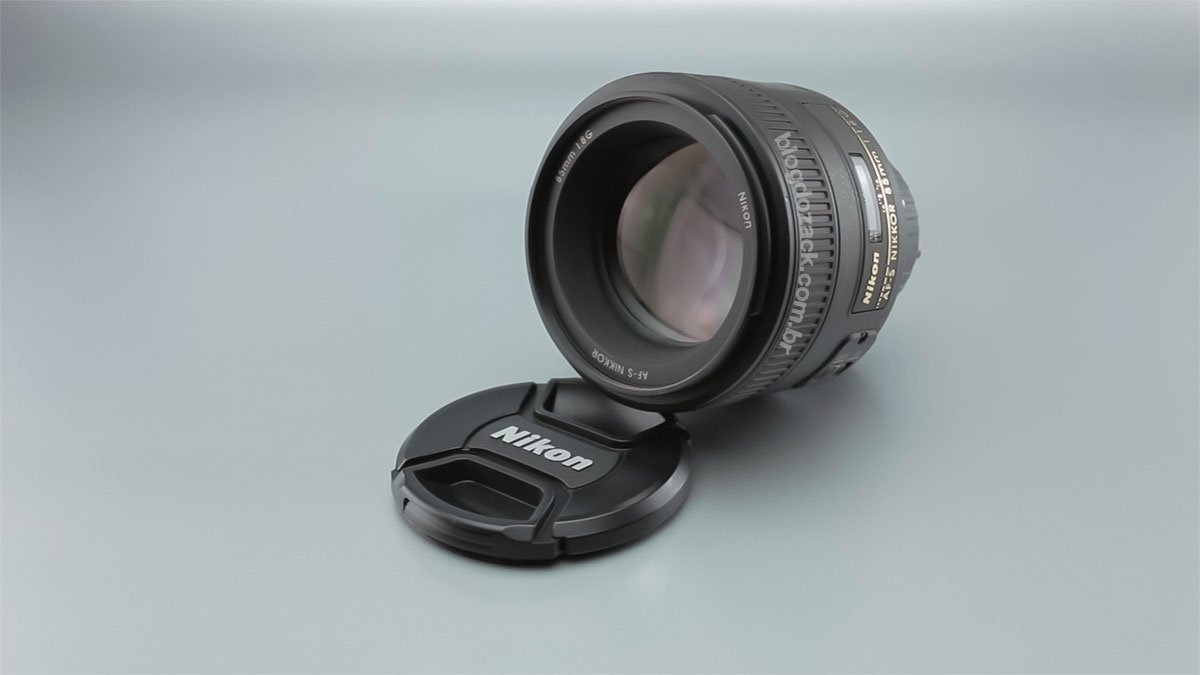 At 350g of 9 elements in 9 groups, the Nikkor 85mm f/1.8G is the pinnacle of modern build. It is almost 30% lighter than the similar Canon EF 85mm f/1.8 USM (425g), besides being better built and easier to use. If I thought the AF-S 85mm f/1.4G was light (660g), specially compared to the EF 85mm f/1.2L II USM pig (1025g), you can imagine how orgasmic the f/1.8G feels in my hands. The magic behind such dramatic weight cut is the all-plastic build, with a robust metal mount.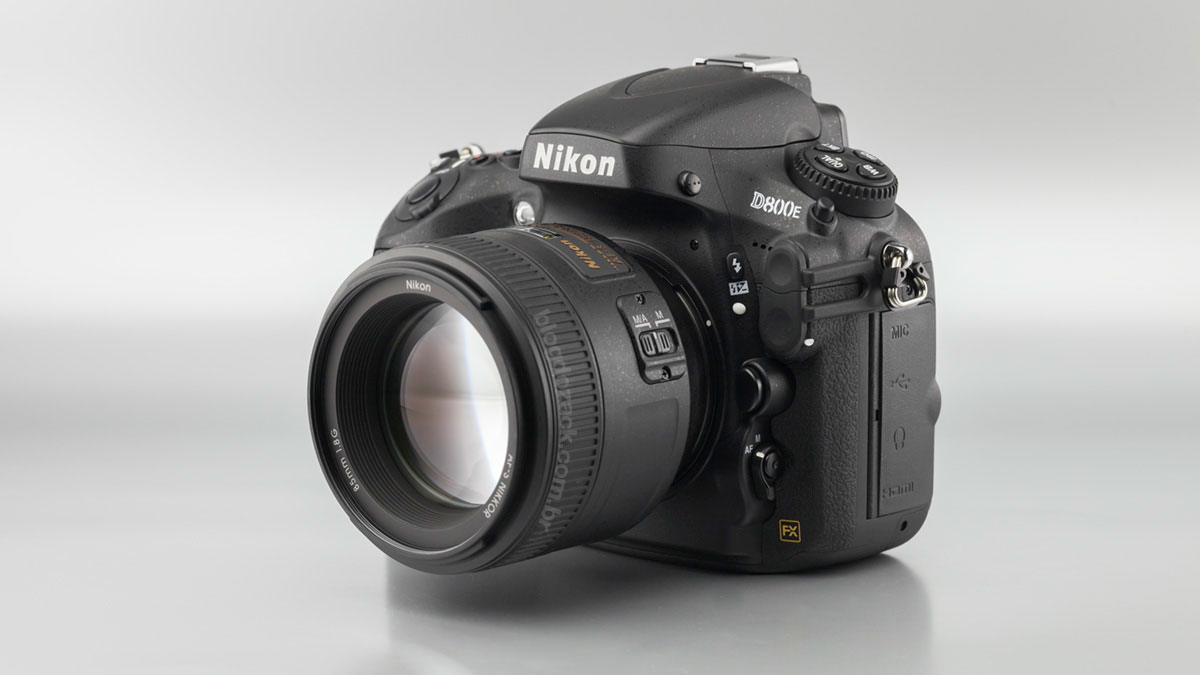 Its operation is very simple like other G primes, that got rid of the mechanical aperture ring and are left with a single manual focusing ring, well built although a bit "dry" to the touch. It must be controlled from the camera and is completely compatible with every Nikon DSLR ever made. The same can't be said about older film cameras: the aperture depends on the post-70's Ai system, so not every F# camera can handle it. But it is better this way. Nowadays it makes more sense to have a simpler equipment, letting the photographer focus (no pun intended) on his/her art.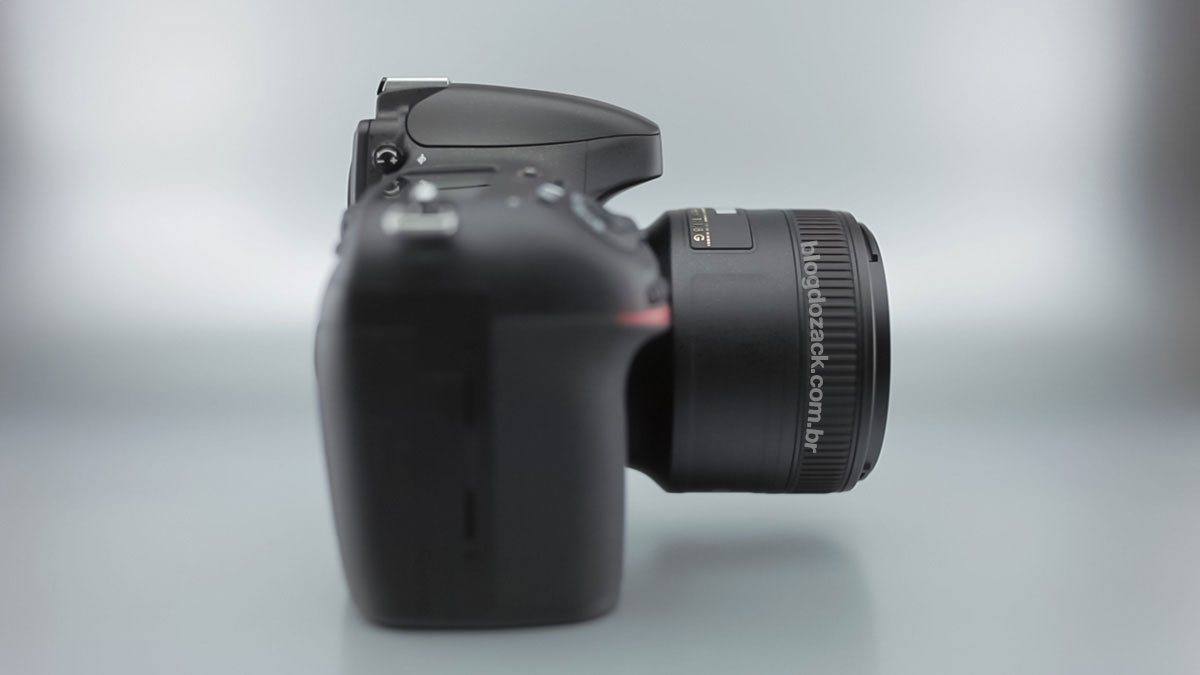 Inside the AF-SWM system is silent and self-sufficient, you don't need a camera with a built-in AF motor. So your D3#00 and D5#00 will also be compatible. Mounted on the D800E, my only digital Nikon camera, its 51 AF points module was perfect at nailing focus time after time, even wide open at f/1.8 or f/2. The depth of field is minimum but the camera never once had any trouble focusing.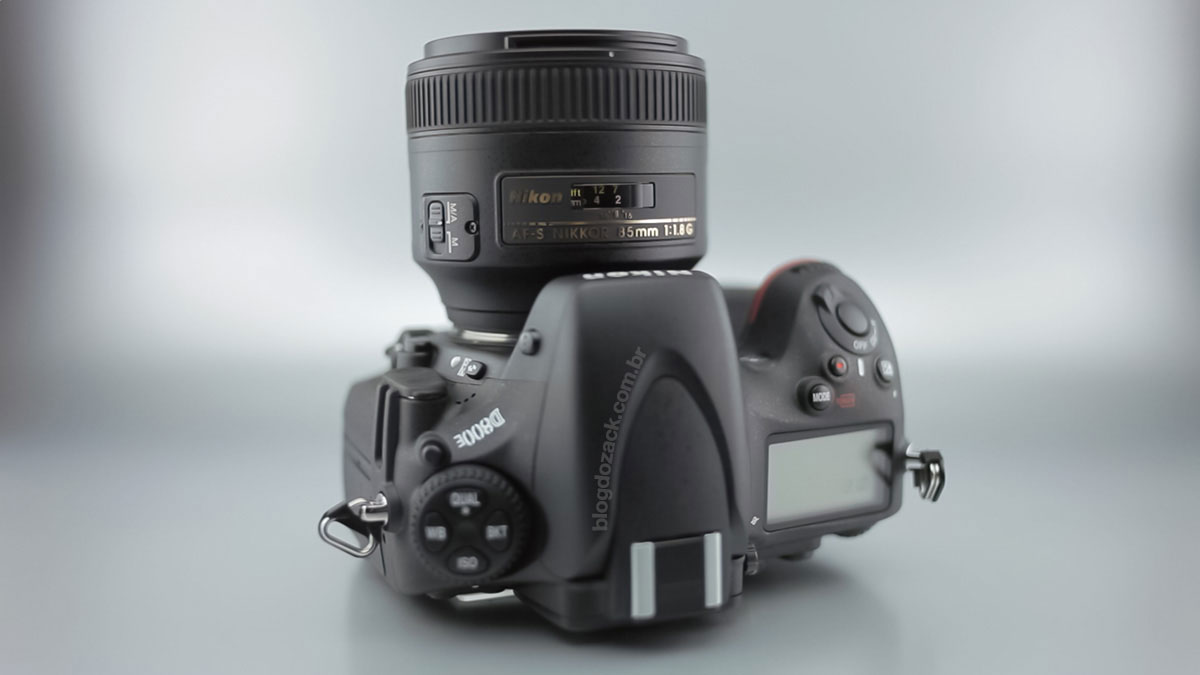 But unfortunately it is far from being fast. While the SWM is the same as higher end lenses, like the AF-S 24-70mm f/2.8G, it just can't keep up with their speed. On the same trip that I tested the 85mm f/1.8G, I also used the Canon EF 135mm f/2L USM on the EOS 5D Mark II, to kill two birds with one stone. And the AF performance was ridiculous between the two. The Nikon was ok, precise, fair: just press the AF-ON button for the D800E to seek focus. But the EF + EOS combo was a beast of its own. The AF-ON meant LOCKING focus instantly, with no seeking at all. The AF-S f/1.8G is fast, don't get me wrong. But Canon is way ahead in the AF game with its EF lenses.
And of course the full time manual is present, even at the "A" position you can compensate for any camera error. The distance window is not really there: it is so small and hard to read that I fail to understand why it was even implemented. Someone should develop an electronic focus distance scale inside the viewfinder, that would work with every lens.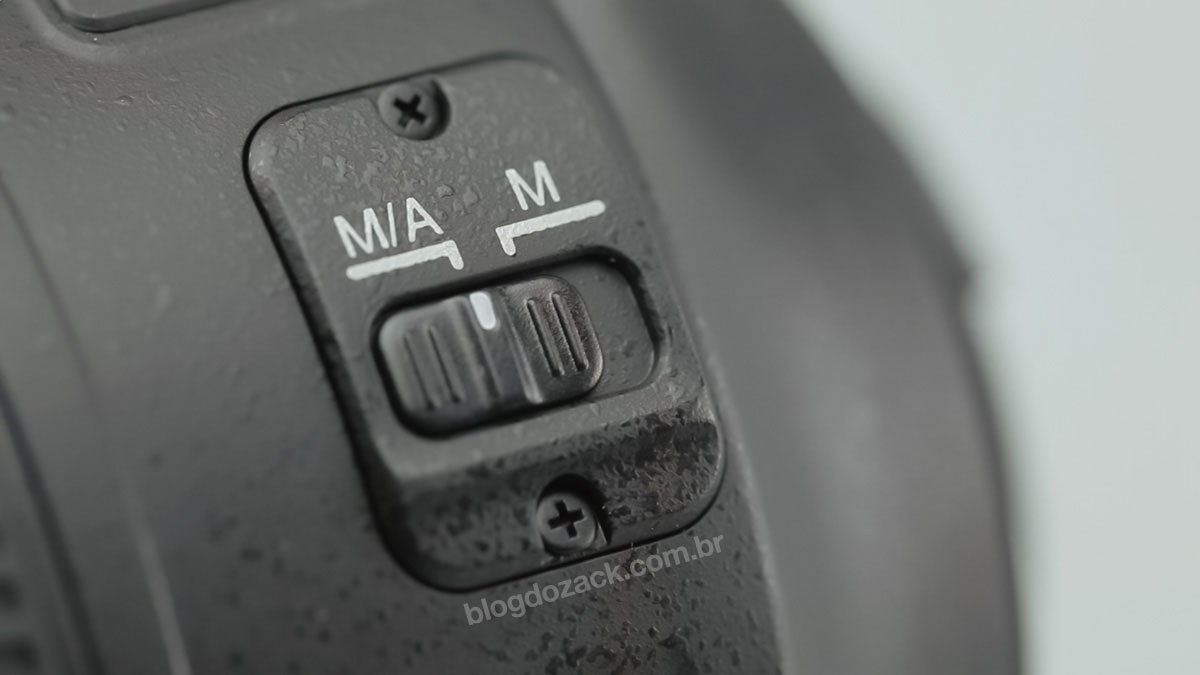 At the front the ø67mm filters are small and cheap, and the lens hood fit on its own bayonet. Not that's actually needed as all my photos without the hood never showed any flaring. And at the back the metal mount is protected by a rubber gasket, keeping dust and water away from the camera. Nikon says no words about its weather sealing, so you should rely on it.
IMAGE QUALITY
With no exotic ED glasses, no nano crystal coating or special shaped aspherical elements, the AF-S 85mm f/1.8G solely depends on Nikkor's expertise on manufacturing large aperture primes since 1949! So this 2012 version was the first 85mm Nikon ever to feature 9 optical elements, responsible to deliver great resolution tailored for digital shooters, with visibly superior results but not with a much higher price tag; nor complicated operation. We have one of the best 85mm on the market under f/2, great for high res FX cameras. All photos with the Nikon D800E.
From the get go the resolution is excellent overall, with perfect contrast in the center and lagging a bit around the edges, that kills some of the sharpness. But it is very light, not bad at all. So I judge this as one of the best tools to use with the D8#0 class; better than both 50mm (f/1.4 and f/1.8) we've seen, and even better than the 3x more expensive 85mm f/1.4G. Actually, scrap all that. The 85mm f/1.8G is one of the sharper lenses ever on blog do zack!
Axial chromatic aberrations (primary and secondary) are very strong wide open under too much light, creating weird forth and background colours on out of focus zones. And there are loads of purple fringes around contrast edges, especially on chromed objects. It is so strong that even the maximum correction from Adobe's "derring" Camera Raw can't get rid of it. Stopping down to f/5.6 solves the problem so keep that in mind on difficult exposures. It's the price you pay (or didn't pay) for the lack of special glass pieces or specialized coatings, expensive to be applied.
Also the theoretical f/5.6 D800E diffraction limit take some of the sharpness away, so I didn't really test anything above that. But even still we have one of the sharpest blog do zack's files ever, because of the lens performance + AA-less low-pass filter. There's amazing detail on textures like concrete; building ornaments from faraway; car plates in traffic… It's really that medium format tridimensional feel from the files, but on a compact, easy to use, 135 full frame camera.
Colours are not very warm, especially under Chicago's cold weather, bringing a bluish tone to all shadows. The most colour I found was on a McLaren 12C passing by, or some shabby street decoration on the sidewalk. But still the files look cooler, not very balanced with other AF-S lenses I've used. Not even the strong wide open vignetting made colours look deeper.
VERDICT
At last a not very popular 85mm lens because its price doesn't make it look special; shameful. But without a doubt it is one the sharpest short telephoto primes we've seen and actually the optical defects makes it look very personal, easily fixable with some Photoshop. Together with an easy to use build and minimum weight, it will be a hit in your kit. Unfortunately I sold it to get the AF-S 85mm f/1.4G, merely for testing purposes. If you're looking for a great performer that won't bite your pocket, make no mistake: the Nikkor AF-S Nikon 85mm f/1.8G is for you. Nice shooting!