Canon EF 70-200mm f/4L USM
Estimated reading time: 05 minutes.
February/2014 - The EF 70-200mm f/4L USM is the least expensive and least specced telephoto zoom from four options that Canon provides: two f/2.8, with/w-out IS; and two f/4, with/w-out IS. The small maximum aperture and the lack of IS makes it very light, and we need fewer glass pieces for the same reach and image quality. For just US$700 this is the cheapest L lens and, considering its IQ, one of Canon's best value. If you're looking for great shots on the cheap, this is it.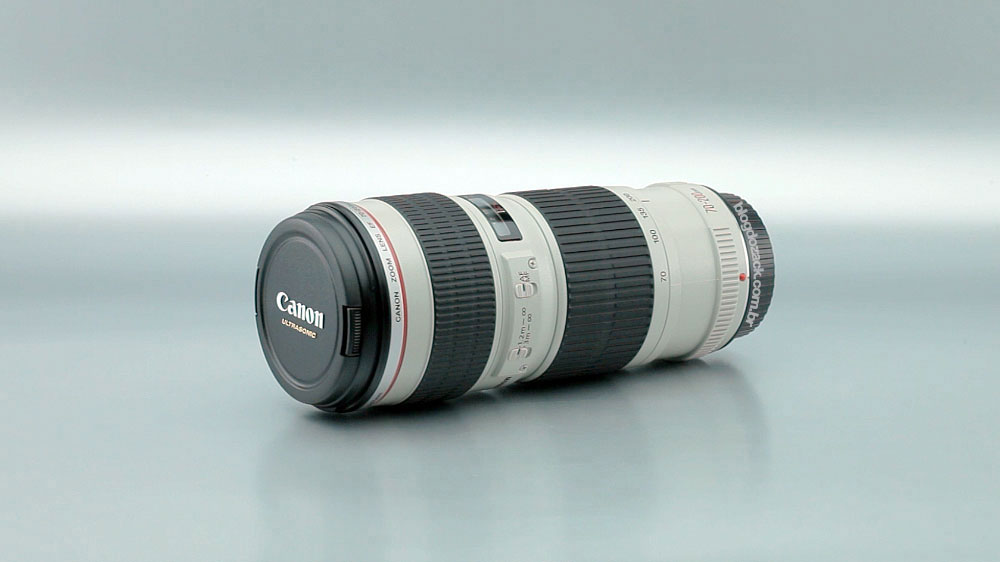 It's one of the oldest design on such range and it was launched over two decades ago, in september 1999. With 16 elements in 13 groups, the "non-IS" f/4 features an artificial fluorite lens and two UD lenses for the same contrast and colour of it's bigger sisters. Because of these qualities I decided to test it in 2012 as an alternative to the giant EF 70-200mm f/2.8L II IS USM, the top of the line lens; not lacking on the IQ department at all. IT was a pleasure to use on a trip to the end of the world in Ushuaia, Argentina, the southernmost city of the world. Nice reading!
BUILD QUALITY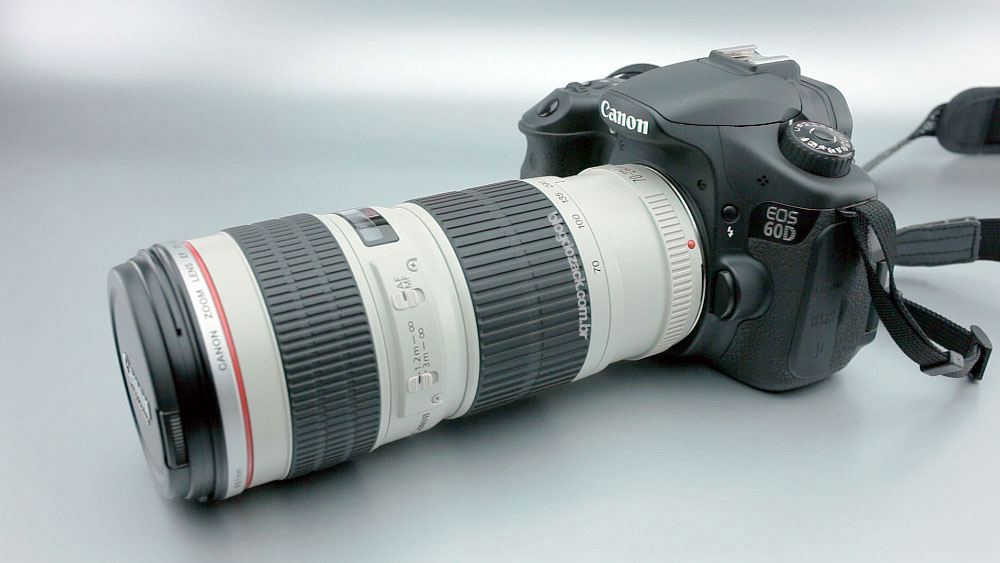 At 705g the EF 70-200mm f/4L USM doesn't feel as a telephoto lens capable of delivering such great results. It's half the weight of  a f/2.8 lens but with the same robust body, cold to the touch (due to the metal build) and much easier to carry around. Mounted on the full frame EOS 5D Mark II, both handle like a tank, nothing wobbles, and are still very light. It's hard to cope with f/2.8 lenses after you use a f/4. You must reeeally need that stop of light to carry those monsters.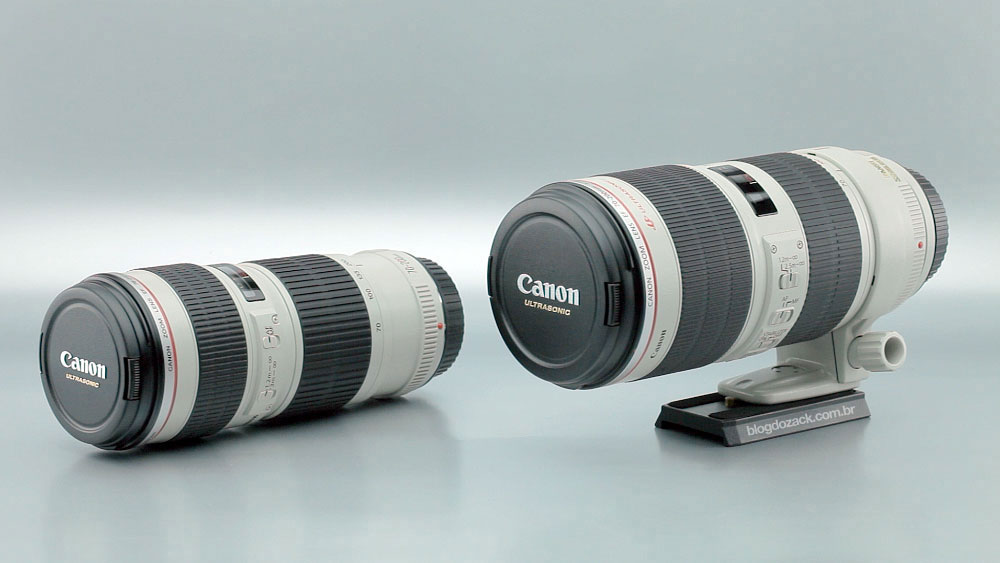 The operation is simple with two external rings, the zoom closer to the camera and the focus at the front. There are two switches, one for the USM AF, extremely quick and silent, and other to limit its reach. At "3m – infinity" the lens travels 30% of its range and makes everything quicker, if you're sure you won't photograph anything closer. The 1.2m MFD allows a 0.21x magnification, great for short DoF at 200mm and f/4, great for small subjects like birds and flowers.
At the top, the distance window helps when manually focusing, and at the front it accepts ø67mm filters. They're smaller than most L zooms and I remember just the EF 100mm f/2.8L IS Macro USM to share such filters. In the box you get a lens hood to avoid flares and a soft pouch, inferior to the carrying case Canon gives with the larger f/2.8 zooms. It is all genuinely L; every ring is smooth and precise, and this is a real work horse (besides the lack of weather sealing). Like the best products developed, "less is more", and that's always the case with Canon's f/4 L lineup.
IMAGE QUALITY
Canon built its reputation among photojournalist based on high performance zooms with stellar AF. Since the introduction of the 1989 EF 80-200mm f/2.8L USM, they took the market by storm and grabbed photographers by their heart in a way other brands (read, Nikon) just didn't. And the EF 70-200mm f/4L USM, two generations after the original 80-200mm, keeps the high IQ tradition even on modern full frame sensors. Files deliver great contrast, colour and resolution, very few optical shortcomings, that prints beautifully. It's a gem from Canon for such a low cost.
Of course the Patagonian landscapes were an easy treat for the optics of the EF 70-200mm f/4L USM. On a land practically pollution free, filled with icy mountains and deep blue tones, it's very hard to get bad shots. But if it depends on the 70-200mm performance, even at f/4 the center resolution is stunning revealing every detail of birds, far away trees, dwarfed people near the bottom of the mountains. Corner sharpness is good but does show its project limitations, with heavy vignetting wide open and better resolution when stopped down.
But you don't need to stop it down too much to raise its resolution. As soon as f/5.6 we can see noticeable improvement at the edges and by f/8 it's as good as most primes, performance that is not easy to reach on lesser projects. Any 70-200mm show excellent IQ on every distance, from start to end of the telephoto, different from some equipment that have optimised positions.
What gathered my attention was the high contrast level under any circumstance. On completely white backgrounds (like snow), there are few coloured pixels showing lateral CA, and absolutely no blooming. You can print these files almost gallery sized with more than enough details.
VERDICT
A portable, accessible, easy to use lens. But capable of delivering high performance similar to other more expensive 70-200mm, showing that Canon dominates the telephoto market at any price point. IQ and cost doesn't get much better than this. Another classic EF lens, recommended for every photographer, be it professional, weekend, studio owners, with or without deep pockets. Keep in mind the lack of IS and light demands. And nice shooting!