Estimated reading time: 20 minutes.
January/2016 - The EOS T6i is the sixth generation of one of Canon's most loved cameras. The first "HDSLR" to offer large sensor, 1080P30 video for a sub-US$1000 price tag, the "intelligent" line shares with its contemporary peers high-end features like same sensor and processor, but on a compact, easy to use, easy-on-your-shoulders camera that's indeed the smartest way to get Canon's best chips: the T1i with its DIGIC4, identical to the one found in the EOS 5D Mark II; the T4i with DIGIC5, similar to the 5D Mark III; and now the DIGIC6, the same as the 7D II and 5Ds.

A departure from the shameful corner cutting approaches that Canon took with its T4i/T5i combo, recycling a six years old 18MP APC-S and a jurassic 9-point AF module, the T6i Rebel got an update not only on its processing power, but also its photographic abilities: a newly developed 24MP APS-C 6000×4000 chip promises high image fidelity; a 19-point all-cross-type AF module closely specced to the highly regarded EOS 7D; and a third generation Hybrid-CMOS III on-sensor phase detection for high-speed Live View focusing similar to the Dual Pixel 70D and 7D Mark II.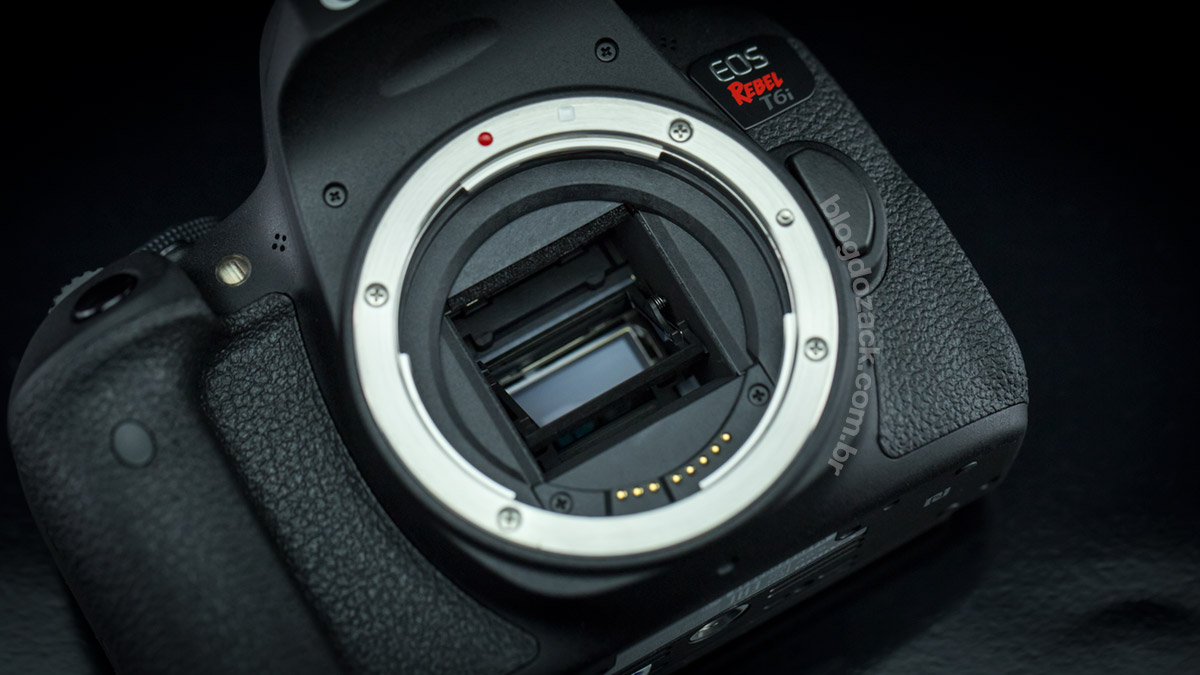 It's finally a Rebel to be proud of and a nice alternative over more expensive APS-C cameras. The 70D and 7D Mark II, both with a 20MP Dual Pixel APS-C sensor, costs US$999 and US$1499 respectively, but at US$799 the T6i is so good even Canon took the opportunity to cash-in with a "pro oriented" T6s, adding a top LCD and rear thumb-dial control for US$100 extra, perfect as a backup camera. Did they managed to recapture our Rebel hearts with a nifty little camera? Or is it still a rebel-rebel that refuses to grow up? Let's find out! Nice reading.
BUILD QUALITY AND OPERATION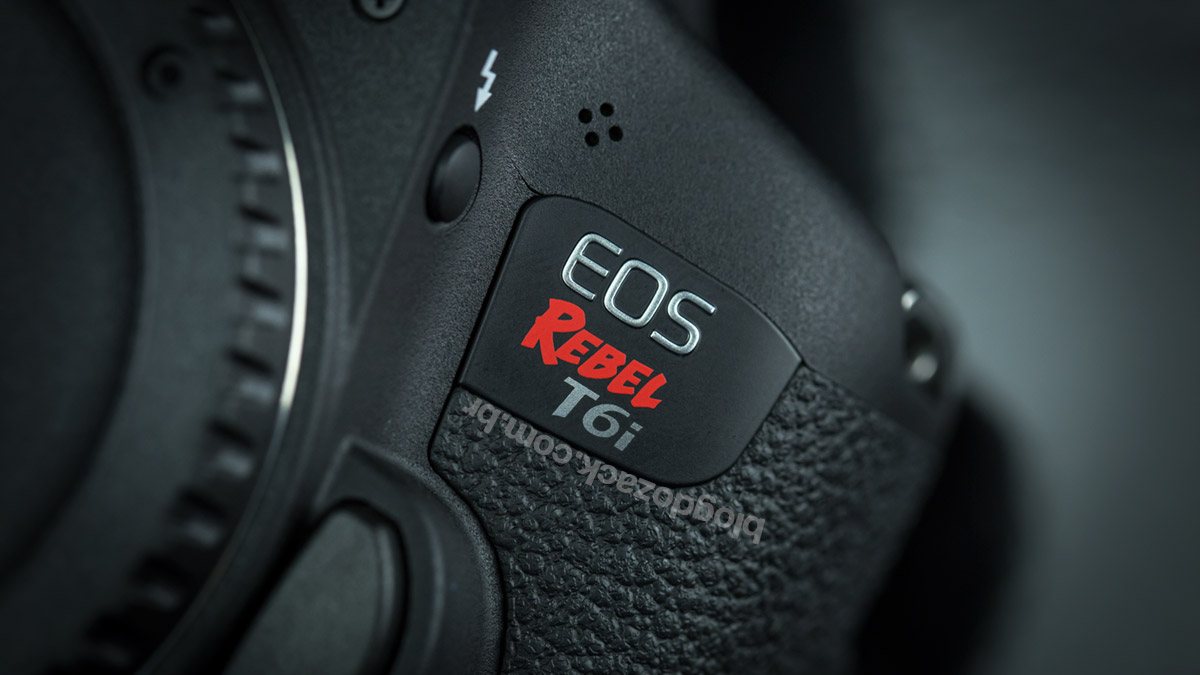 At 13.2 x 10.1 x 7.8cm of 555g, what I love about the Rebel series is its size and lightness. Coming from larger full frame cameras like the 5D/6D, it's always nice to hold a smaller DSLR with the same overall layout and optical viewfinder. It's small without trying to be too small, definitely more comfortable than most mirrorless attempts. The right hand grip is thin at 2cm deep and 6.4cm tall, 6mm and 5mm less than the already "compact" EOS 6D, and it balances under your middle finger instead of distributing the weight to the palm. It can be somewhat painful for long periods of heavy use, but OK for the occasional shot during the weekend, especially with lighter EF-S lenses.
Featuring an aluminium chassis with composite exterior, it is also built like a tank. The EF/EF-S metal mount is solid, and the outer shell looks tough, certainly feels like it can take a beating. The T6i doesn't snap when pressed and there aren't many parts that can break. The tilting LCD also feels tough with a large left-side hinge instead of the rear ringed, visible-flat-cable-madness of some recent Sonys and Nikons, and it can be closed backwards for protection.
In your hands most controls are to the right as the left hand should be used to balance the lens. It's a densely packed rear and top layout with somewhat different controls than most EOS. It looses Canon's famous rear thumb-wheel in place of a set of buttons that requires the front dial to operate, slower to use if you're coming from larger cameras. For instance the EV compensation needs two steps, holding the AV+/- button and turning the dial, which can be cumbersome. One time I wasn't looking at the LCD and changed the aperture instead, as the button isn't texturised. It's fine for staters, but it can and will slow you down in the future.
So for the first time ever Canon is offering a second "pro-oriented" T6s for US$100 extra, that features the rear thumb wheel and top LCD, great as a backup camera fro pros. It's the smallest EOS you can get while maintaining the same overall usability all the way to the 1D. Both T6i and T6s have the * and + "shoulder buttons" to use with your thumb, and through Custom Function 10, value 1, you can separate the AE/AF from the shutter release. There's even a frontal aperture preview button, something Sony's A7 lack. It's a small DSLR but behaves like a bigger one.
Pros should consider the Rebel line as a very low cost backup cam to be in their bags if something goes wrong with their main camera. That's what I do with the EOS M: a very compact camera in case something goes wrong with my EOS 6D. I loose the fast phase AF and overall DSLR speed, but gain in portability. Myself shooting with larger cameras see the 24MP DIGIC6 Rebels as smaller EOS, so they must meet the same level of greatness I find on my full frame bodies. And the T6i does that. So it's easy to recommend it for friends and not that different from what I use every day.
At the top the T6i mode dial sits at the right, opposite from most EOS. Since it's an enthusiasts camera, there are two zones to choose from: basic, for scene selection and mostly auto operation; and "creative", for aperture/shutter priority, manual and Program. There's no data LCD and all info must be displayed on the rear screen, something that probably impacts in battery life. A brand new AF area button is added, made to select the T6i new focusing methods: single, zone and auto. And the ISO and DISP. buttons, within reach of your index finger, are easy to use like any Canon.
At the rear the LCD screen is a 3.0" Vari-Angle Clear View II touch panel with 1.04k dots, the same used on recent EOS. The TFT panel sits closer to the outer plastic, better to use under direct sun light. It accepts a handful of finger inputs, no pun intended, like click, scroll and pinch to zoom, just like a smartphone. And the whole EOS menu system accepts touch input as well, something I would love to see even on higher end models. Those shooting with Live View can touch to focus and shoot, a practice some think is amateurish but actually quite helpful for studio work. My only complain is the screen isn't treated to repel oil and gets dirty after a few finger clicks. Yikes!
Another selling point against mirrorless cameras, the T6i optical viewfinder is also the most advanced ever on a Rebel. While it's still a chromatic aberration prone pentamirror, with a .82x magnification and 95% coverage, annoying when used with telephoto lenses that looks longer than the actual captured image, what really sets it apart is the LCD overlay inside. You can turn ON or OFF data like AF points, reducing the clutter in front of your subject. Or you can have a grid. It's a high end feature for SLR standards and by far my favourite thing when using this camera. It's not overly complicated nor high tech, but awesome to see on such a low budget camera.
On the left are ports like HDMI, USB2.0, Mic IN and headphones OUT. Unfortunately the HDMI doesn't feed uncompressed data for external recorders, a poor choice for low budget video enthusiasts. The only way to get a "clean" image is by 1) disabling AF, to get rid of the white box, 2) disabling the internal recording, to get rid of the red dot and 3) pray for the battery or temperature warnings not to show up. Why the hell a 2015 DIGIC6 camera doesn't offer a clean HDMI output? 
To your right the SD card cover is also very simplistic with no spring loaded door nor weather sealing rubber to protect it against the elements; at least it's not easy to unintentionally open like the Sony A7II. Underneath the body, the battery compartment is as simple, accepting the new LP-E17 battery, not compatible with the older LP-E8 from the T5i all the way to the T2i. But get this: it is still rated at 440 shots! Why the hell kill battery compatibility and keep the same battery performance? Canon wants you to buy new batteries as well. That's just f*cked up!
Finally at the front the built-in flash unit raises 9cm from the center of the image plane, good to avoid red eyes. It's a guide 12 unit, better used to wirelessly control an off-camera flash. The standard hot-shoe accepts EX flashes and Canon's GPS receiver, and is all metal and robust, good to attach heavy accessories. Overall it's more of the same from a Rebel, but even neatly put together. It's a nice camera in your hands and I would happily use as my first camera. Considering its AF, processor and image quality, it could as well be my camera for EF-S lenses.
HIGHLIGHTS – 19-POINT PHASE DETECTION AUTO FOCUS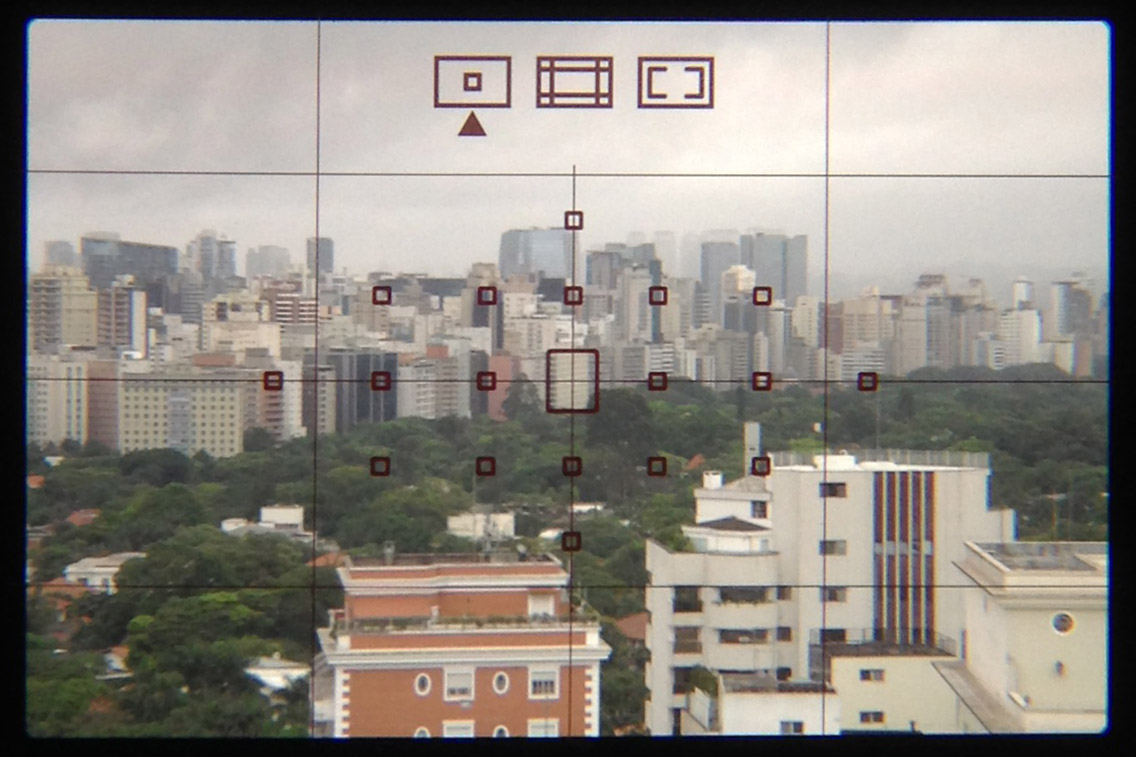 The T6i/T6s are the first Rebels to get an updated phase detection AF module since the 9-point 2006 XTi. The T4i "all cross-type update" doesn't count as its dependant on f/2.8 lenses, but Canon did something truly special with the T6i, giving it the same 19-point module from the 2009 EOS 7D. It's not only blessed with more points; it is assisted by the new 7.560-points RGB metering sensor for better tracking and prioritise skin tones (although there's no phase face detection), and can also group several points together for better chances of locking, with a few caveats. 
THE GOOD – SINGLE POINT AF, ONE SHOT/AI SERVO: FAST, RELIABLE
On single point, ONE SHOT AF, the T6i locks instantly during the day and hunts for less than 1s under low light. It's a major upgrade to most compact and even some mirrorless cameras, that relies on hybrid AF sensors that can get confused between contrast and phase, wasting time. In "viewfinder and phase only", the T6i is almost class-leading as it locks instantly as well as a 1D-X. The center point can even be used as high-precision with lenses with f/2.8 or larger apertures, that also activates the cross-type detection on peripheral points; they're not with lenses from f/3.5.
The AI SERVO continuos performance is also acceptable for such a low cost body predicting moving subject position prior to exposure. It is fast enough even to follow high speed bikers in São Paulo's downtown at speeds of 30-40km/h. It's challenging to keep up with the central AF point, but the T6i manages to deliver most sequences in perfect focus. Sometimes it gets confused but I wasn't expecting perfection from a US$799 camera. With slower motifs, it's fine for what it is.
THE BAD – ZONE AF, ONE SHOT/AI SERVO: FRONT FOCUSING ISSUES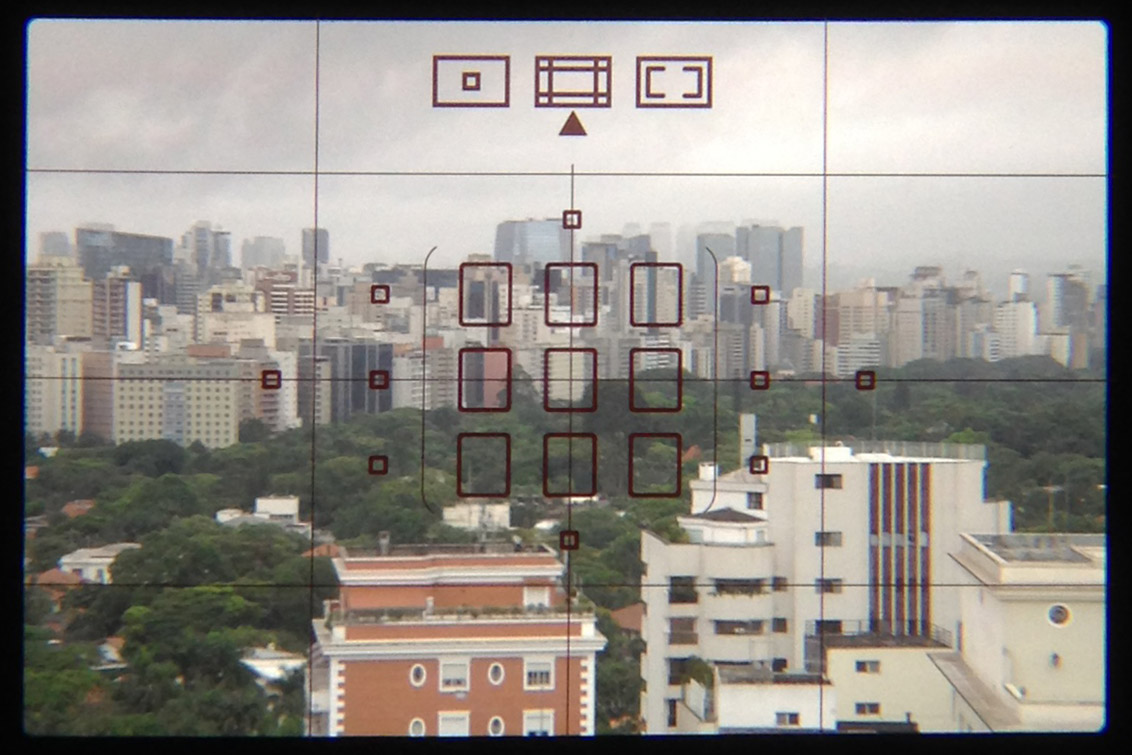 The biggest catch is how the zone and auto modes are programmed and if it was the right decision to offer such a complex system on an entry-level body. In zone AF the camera groups a few points together, and the idea is to enhance the camera chances of locking focus. But some people are using "zones" the same way there were using "points", creating consistent front focusing issues and blaming the camera for errors. And I blame Canon too.
You see, most "AUTO" modes in DSLRs are programmed to lock on the closest object to the camera, the only way manufacturers though of creating a system that covered most situations. Got three objects covered by AF points? It will lock on the closest one. And the zone does exactly that. But the focusing points are so wide, covering 1/3 of the frame from top to bottom, that it consistently locks closer to where you want it to be. Got a seaside landscape with the horizon, the ocean and some sand? The T6i will probably focus on the sand leaving the horizon out of focus!
I've lost track of how many people sent me messages saying their T6i, T6s and 70D (that uses the same module) are broken, when they're just using it wrong. If you want to focus on a single subject, stick to single point. The instructions manual warns about that but people refuses to read it. But I'll repeat: if you're pinpointing your subject, stick to single AF point. Problem solved!
THE QUESTIONABLE – AUTO AF, AI SERVO: AI Servo with iTR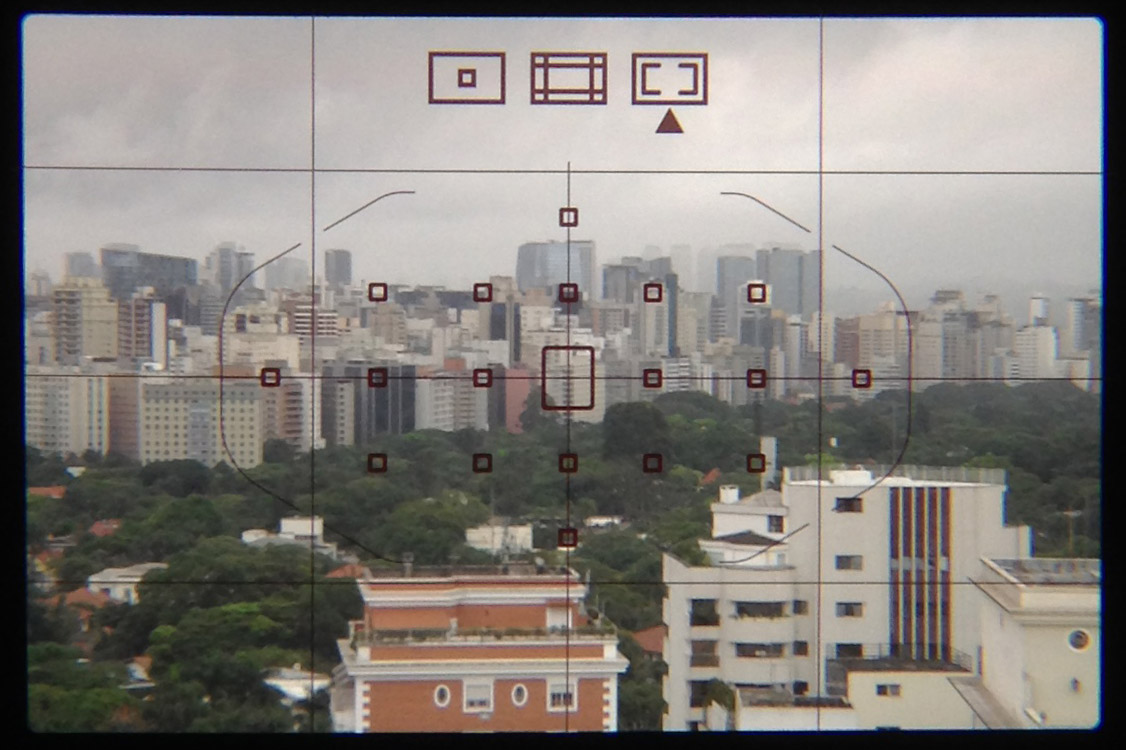 The T6i "auto – AI servo" performance is also something Canon should carefully reconsider on their next cameras as Nikon have been doing better with its eye-catching 3D Tracking even on the entry-level D5500. The T6i starts "auto – AI SERVO" with a single point AF and tries to follow your subject around the frame, aided by the 7560-point RGB sensor. But the T6i is programmed to follow skin tones, not colours, making it near unusable. Want it for focus and recompose? It just won't work. 
It's funny the Nikon D5500 39-point 3D Tracking aided by a measly 2048-point RGB sensor does better, but Canon can't pin-point and track. And Sony with it A6000 does such a good job at tracking that some amateurs started paying attention to this high end features, now mandatory to even smartphones. Canon offers great auto AF point selection tracking method on top bodies like the 7D Mark II or 5Ds, but of course they won't allow the Rebels to have the same performance.
HIGHLIGHTS – HYBRID CMOS AF III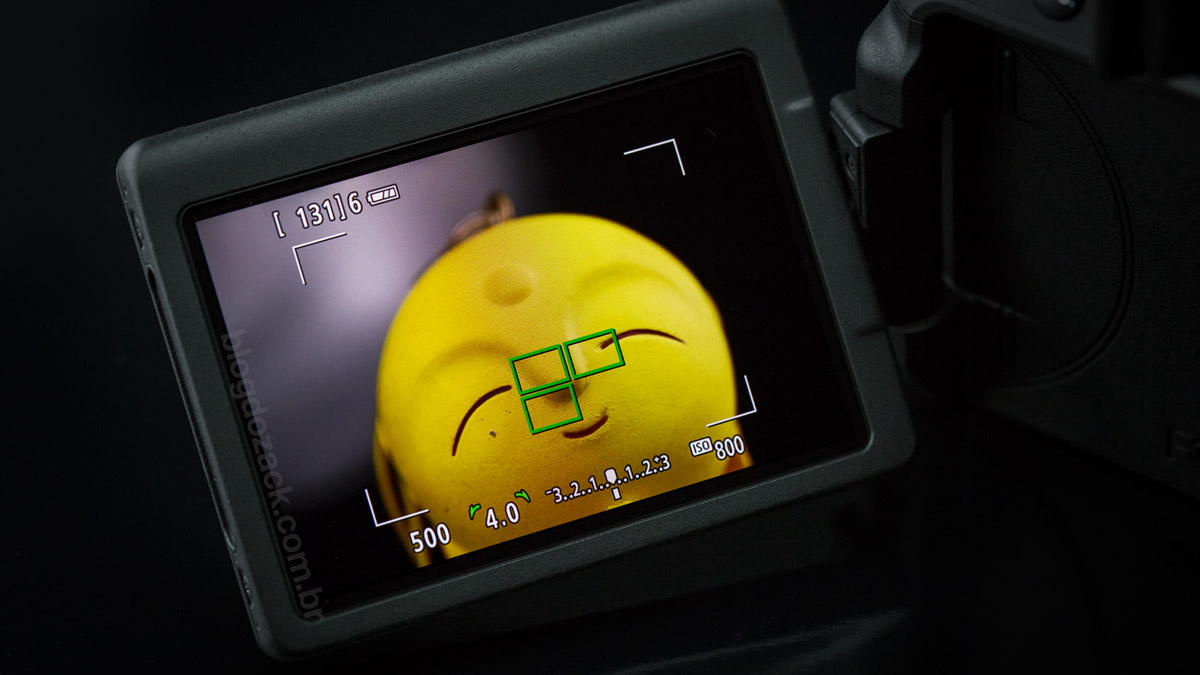 The T6i also got an updated Hybrid CMOS AF III in Live View that uses hidden in-sensor phase detection points to speed up focusing. It's an undisclosed number of points but cover a large area of the frame, and it does a very fast job at achieving focus, much faster than previous "hybrid" attempts like the EOS M. The T6i just locks instantly even offering face-detection and instant touch to focus. It is very close in speed to the more capable Dual Pixel EOS 70D and 7D Mark II, and as precise. It's overall a nice experience a good reason to upgrade from a T4i or T5i.
But as Canon can't help but being Canon, they've taken the opportunity to once again f*ck its customers removing functions from the camera and putting it on a nearly identical model for US$100 more. In Live View mode, although the T6i DIGIC6 + Hybrid CMOS AF III is capable of excellent object tracking for continuously adjust focusing, it doesn't offer an AI SERVO mode to effectively predict its position from shot to shot; ONLY THE T6S DOES THAT! While there is a "Continuous AF: Enable" on the menu, to speed things up, it changes focus before the shot; not from shot to shot (AI SERVO). So forget shooting moving kid, pets and action using Live View, besides the camera being totally capable of that. Thanks again, Canon!
HIGHLIGHTS – WI-FI + NFC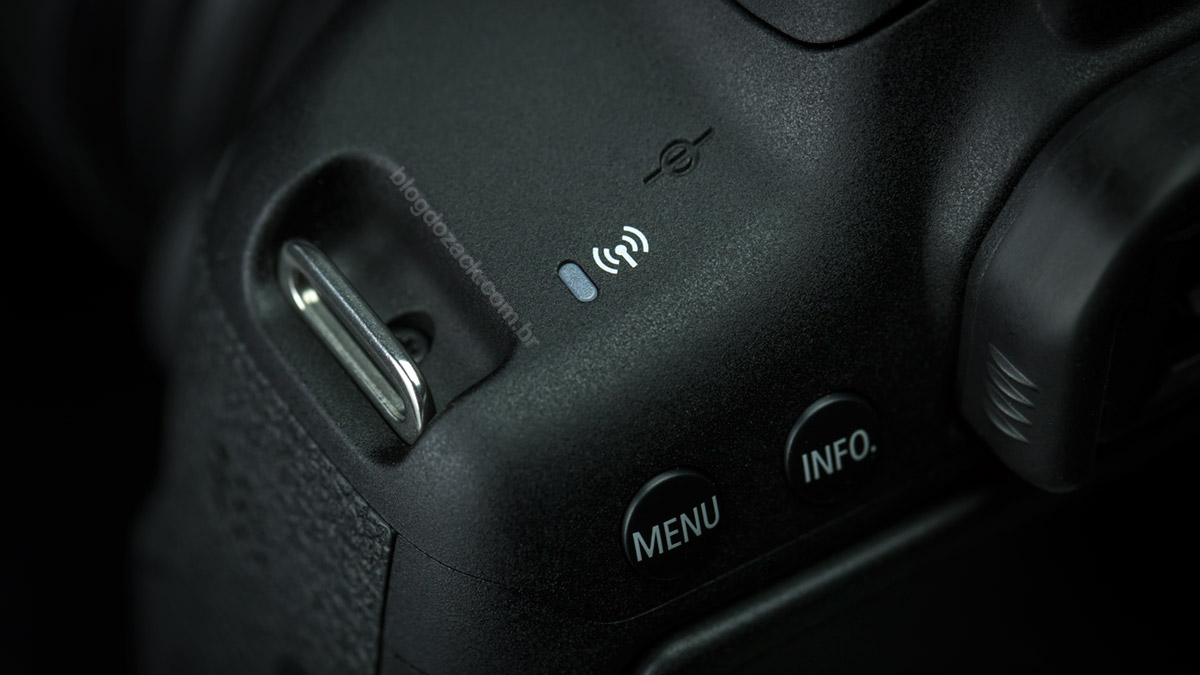 The T6i/T6s are also the first Rebels to come with built-in Wi-Fi, used to control the camera from a distance or immediately download images for social media upload. If your smartphone is compatible with NFC, a quick bump between devices is enough to pair them. Me with an iPhone 5 needed to manually connect to the camera's own network and use Canon's proprietary "Connect" app to view and download files. It's an easy 5-steps procedure guided by the camera.
Once connected the Canon Connect app is straight forward and quite useful. Users can transfer images between the camera and the phone, in batch or file by file. It is unlimited by resolution and you can get full 6000×4000 files, great for cloud backup or high quality Instagram posts. Even video download is supported and iOS can play the MP4 files. Besides some major trash talk in favor of the last generation's EOS Remote, the new Connect app does the same stuff and feels faster.
It also offers a "remote shooting" mode for wirelessly control the camera, and it's awesome! Every aspect of the exposure can be set from the distance like a pocket Live View. There's minimum lag between the image feed and the smartphone refresh, allowing for advanced uses like a remote viewfinder for your client. But unfortunately it doesn't work in video mode, just photos; so no T6i drone capabilities just yet. It's another feature I would love to see across the EOS lineup.
MORE OF THE SAME – 1080P30 VIDEO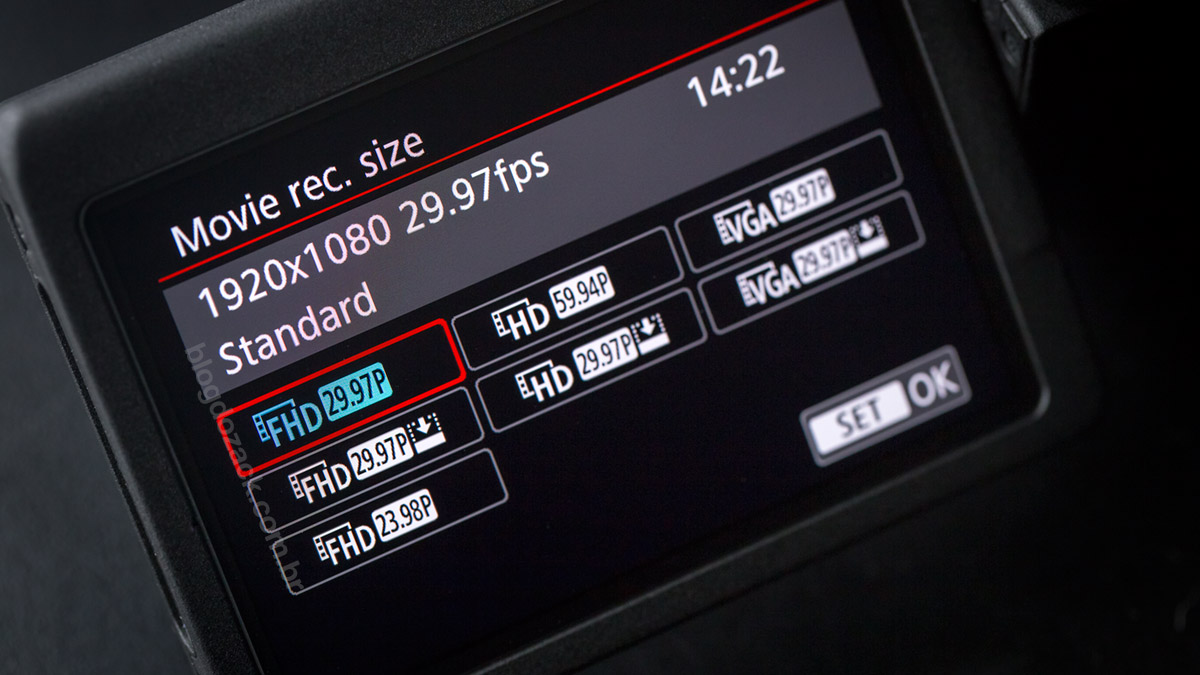 Canon reluctantly updates it's HD video quality for EOS cameras since the introduction of the EOS 5D Mark III and the EOS Cinema line. From 2008 to 2016 it has been offering a single low quality output for DSLRs: a line skipping sensor with loads of moiré and aliasing; maximum 30fps rate; and no words on zebras, audio levels or peaking. The T6i follows that inertia, besides the brand new imager and processor. You're better of shooting video with your smartphone.
To be fair we get two new features: a software rendered "miniature" effect thanks to its powerful DIGIC6 processor; and new "light" modes for video compression. The first selectively blurs parts of the frame to simulate a tilt-shift lens, and you can select its orientation and size; fun for about 15 seconds. It's not real time, so Canon inventively made is "timelapsy"; you choose from 5x to 20x. And the lower bit rate MP4, called "light", has no mention to kbs or compression method. There's no uncompressed HDMI; no flat profiles; not even the 640×480 sensor crop mode from previous Rebels. It's annoying because the Nikon D5500 offers 1080P60 and some mirrorless are already 4K. I've given up Canon altogether for video and shifted to Blackmagic Design cameras.
MINOR SOFTWARE ANNOYANCES

And mysteriously absent on EOS Rebel's and M's are two minor software features that I use on everyday work. One is Kelvin adjustments for white balance (although bracketing and shift are there); and the other is the option to save a different sized JPEG together with raw; only raw + L JPEG is available. Try balancing different raw files from different cameras with different sensors; it's nearly impossible and must be done in-camera. It's one of those things that keeps me from adding a US$799 backup EOS camera to my kit, and why I'm giving Nikon a try as a second camera.
IMAGE QUALITY
With a newly developed 24.2MP APS-C sensor, the T6i and T6s are the highest density cameras Canon has ever put to market. With a pixel pitch of 3.7µm, it's even denser than the full frame monster 50MP EOS 5Ds at 4.14µm; and higher than the also APS-Cs 20.2MP 70D and 7D Mark II at 4.1µm; meaning it's not the same sensor recycling we've seen. So whatever the results are, it's new territory for the EOS line and a feat of engineering for Canon itself, designing its own sensors.
In practice the T6i does very fine details at base ISO100, with files never seen before from a Rebel; good high ISO performance, with less colour shift than previous generations; and the same "low Canon dynamic range" the internet love to hate. At such high resolution, it also suffer's from diffraction sooner at f/5.9;  and requires Canon's finest lenses to work properly. Here tested with the EF 24-70mm f/4L IS USM and 70-200mm f/2.8L IS II USM, both more expensive than the camera itself, get ready for a treat: it's the smallest EOS you can get for the highest resolution ever.
At low ISOs of 100 up to 800, you're more limited by technique and lenses than by the T6i sensor to get sharp files. It holds itself very well for large printing and software cropping, the first time ever on a Rebel. Canon's colours are all there, with saturated reds and yellows made for vivid skin tones. Just remember the sensor is so densely packed that some old rules like 1/focal length shutter speeds do not apply. Try at least doubling that to avoid camera shake and image blurring, or use a stabilised lens to compensate for camera movement.
From ISO1000 to ISO6400 Canon fixed some of its notorious "banding & purple cast" from past APS-C sensors, but not all of it. The T2i-T5i/60D/7D/M sensor era didn't hold very well over ISO3200, showing purple shadows when pushed in post; one of the reasons to jump to full frame. But T6i high ISO colours remain usable for most applications, and most of the banding is gone. That's the thing with high ISOs. If used during the night, of course the image will be noisy and the colours will get wonky. But for high speed daylight photography, the T6i colours are excellent.
The so called "latitude" or "dynamic range" in post is also improved, but, again, not by much. Yes, push the software sliders to crazy levels in Adobe's Camera Raw or Ligthroom and you'll get blobs of noise + weird colours from the shadows, just like every EOS. Canon has not been listening to the "internets" who find more appealing products from Nikon and Sony. But the T6i files are, again, usable if you're careful not to push it too much. It's more about technique than recovery.
Overall the T6i files are vastly improved in two areas I was looking for the most: resolution and high ISO colours. The files are much more detailed for large format printing or post processing crop, and it's much closer to full frame EOS, showing Canon has been steadily upgrading its sensor technology from top to bottom. But it's not the vast improvement some people were expecting in areas like "dynamic range" and clean shadow recovery from raw files. Maybe next time.
COMPARED TO – EOS T3i, M and 6D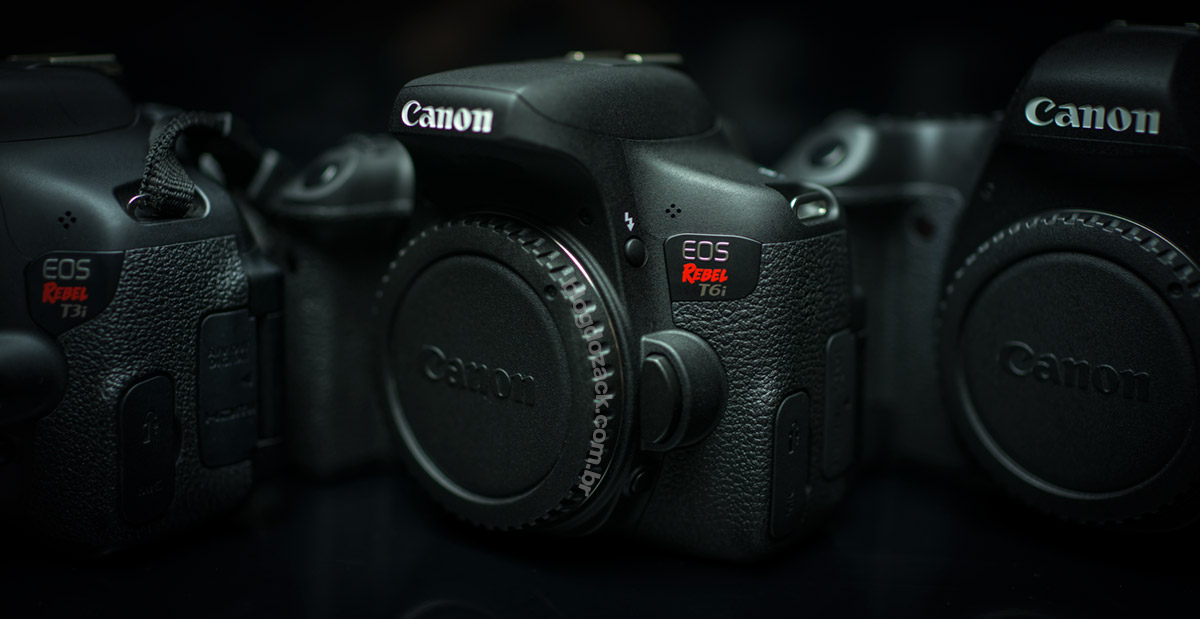 Next to previous generation Canon's APS-C 18MP chips, the new T6i/T6s 24MP sensor is: 1)a tad superior for rendering details; 2) way less prone to banding when pushed in post and 3) as noisy. It's a minor improvement over the six year old imager that employed the Rebels + EOS M since the 2010 T2i. But full frame cameras are superior at high ISOs and the go-to format for low light shots.
VERDICT
After all I just loved the T6i. I've always wanted a Rebel to fit my kit but was never really into the T3i built, the T4i sluggish Hybrid CMOS (for that I bought a US$299 EOS M) nor the T5i shameless lack of innovation. But the T6i fixes all that even offering a tiny "pro" T6s model with a rear thumb dial. The performance is great: instant startup, instant phase detection focusing, great AI SERVO and solid overlaid viewfinder, Live View experience and overall image quality. It is still the best front gate to Canon's extensive EF/EF-S lens lineup, and could even work as a backup camera for pros.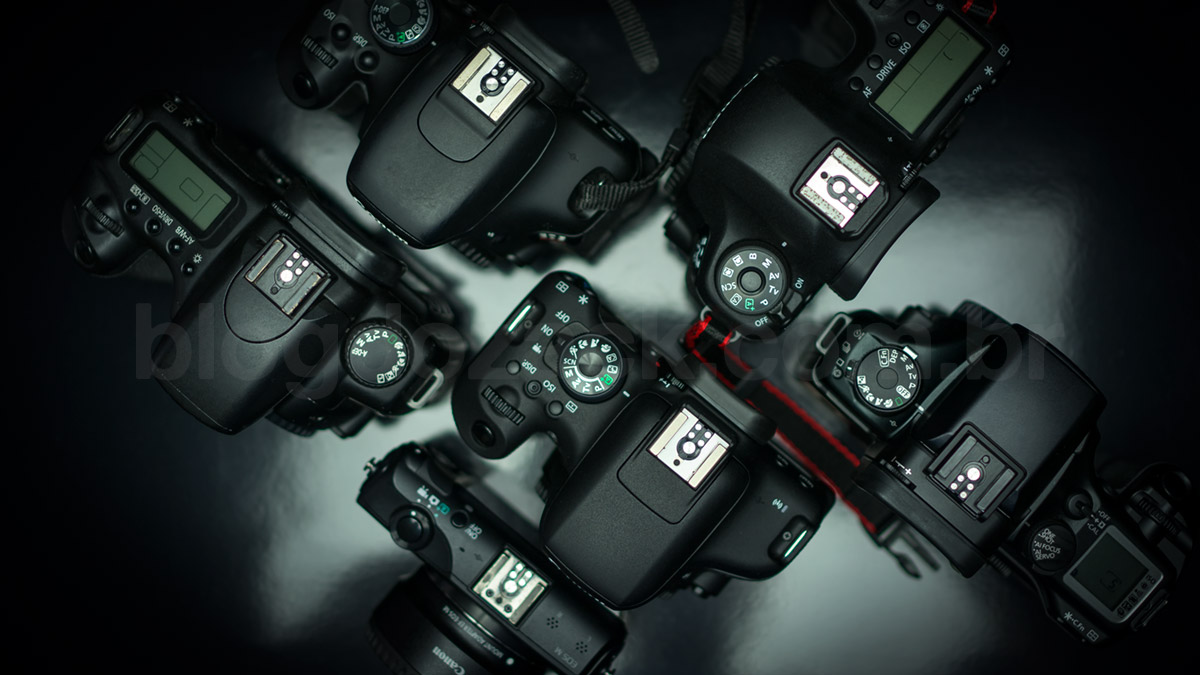 I know it is not alone in the market and the competition is stiff at who offers the most for less at the entry-level market. Nikon has its excellent D5500 with better AF, better video and better raw image quality from a Sony sensor. And the mirrorless camp is armed with the cheaper Sony A6000 and Micro Four Thrids cameras, offering higher speed shooting, high speed AF and even 4K video. But they're just not Canon's. They don't have the same lens nor the same overall speed and class in usability, no matter the specs. So the T6i is a step forwards for the Rebels, and the camera to get for new time Canon addicts. It worked for me and will probably work for you too. Nice shooting!