Fujifilm XF 18mm f/2R
Estimated reading time: 08 minutes.
October/2016 - The XF 18mm f/2 R is one of three lenses announced together with Fuji's X-Mount, back in 2012. Joined by the XF 35mm f/1.4 R and XF 60mm f/2.4R Macro, it was the wide angle option for X-Trans cameras, with a 28mm full frame equivalency on the APS-C format. All-metal and sporting a pancake design, it's also one of the smallest lenses on the XF line, made as an "always with you" lens. A product that could be mandatory for most kits, unfortunately it pushes the boundaries on what's possible with mirrorless cameras: the very short flange distance makes it impossible to achieve great wide angle image quality on a pancake design, and the XF 18mm quickly got a bad reputation on the market. But how bad is it really? Let's find out! Nice reading.
BUILD QUALITY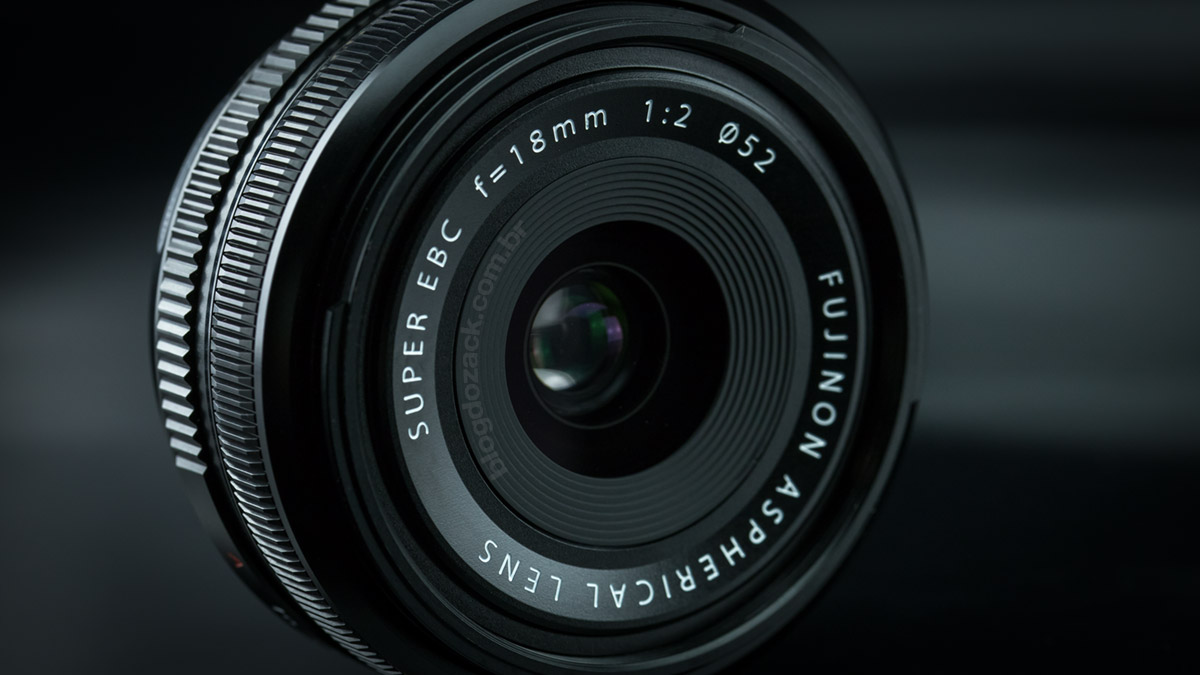 At 64.5 x 40.6mm of 116 grams of aluminum, the XF 18mm f/2 R is a tiny X-Mount lens, made to be taken everywhere. Featuring a pancake design (shorter than wider), it practically disappears when mounted on larger X-cams, being robust for everyday abuse. Mounted on the X-A2, the smallest of Fuji's APS-C interchangeable lens cameras, it barely resembles a serious, large-sensor-great-IQ format, easily fitting in your pocket, camera bag, backpack or glove compartment. On the camera it doesn't extends much, again, feeling tough. It's a genuine "always with you" lens, and the main reason to have it on your kit: you only purchase it to make frequent use of it.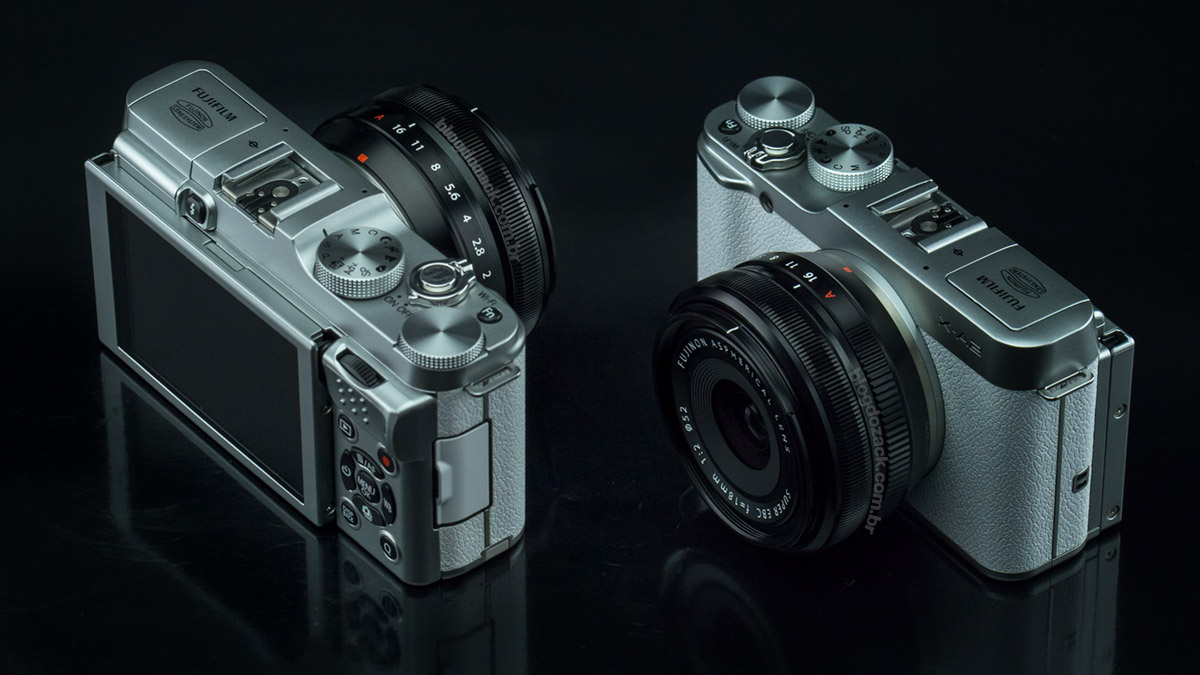 In your hands there's practically no "user experience" as the XF 18mm f/2R is so small. The controls are limited to only two rings, one for aperture (R) and other for manual focus, with the rest being controlled by the camera's menu (like AF ON/OFF). The frontal manual focusing ring has a sort of slippery grip, besides being rubberized, and unfortunately it's a fly-by-wire design: when turning the ring, it electronically sends a signal to the internal focusing motor, lacking precision. It's a very questionable decision by Fuji, that decided all X-Mount lens to focus this way. It can be the overall decision to opt for this system: you either love electronic rings, or you simply don't.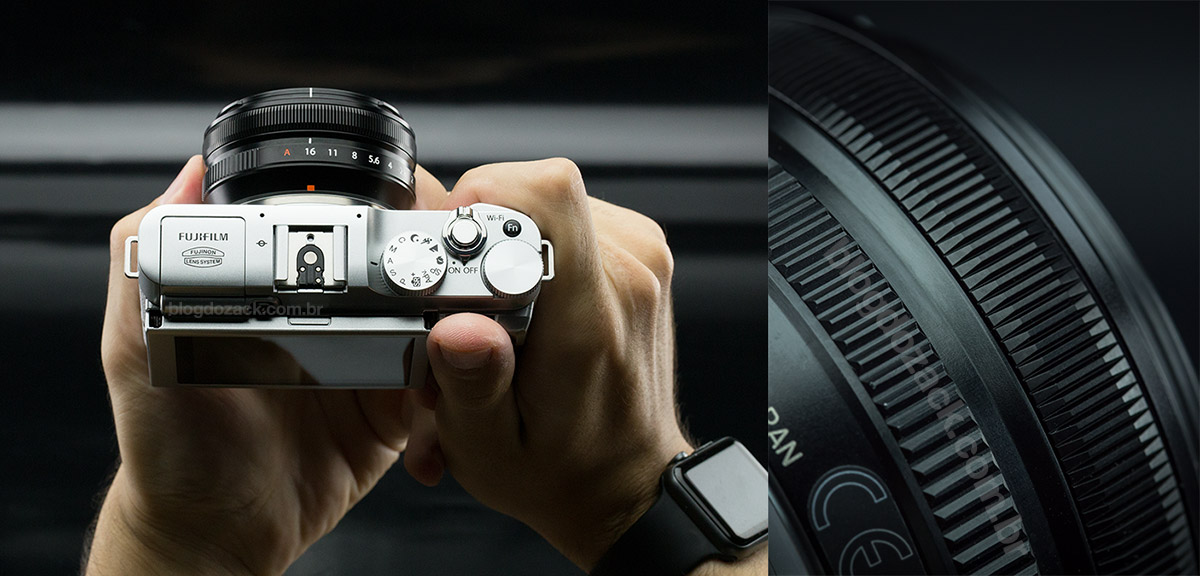 At the rear, the manual aperture ring is a feature on all R lenses, a piece absent on most DSLR lenses. It has laser engraved markings painted in white (or the numbers) and red (on the auto "A" letter), with embossed grooves. But, again, it is poorly damped, feeling dry and in contact with the internal metal barrel, without the smooth tactile feedback I found on the XF 35mm f/2 R WR (the WR probably have rubber seals under the ring, making it smoother). Also the click feedback is constant at every f/value, different from the 35mm WR heavier full stops (f/2, f/2.8…) and lighter 1/3 stops clicks. And the A (auto) position is contrary to the f/2 value, making it impossible to quickly fully open the aperture, which can be cumbersome. Again, a questionable design from Fuji.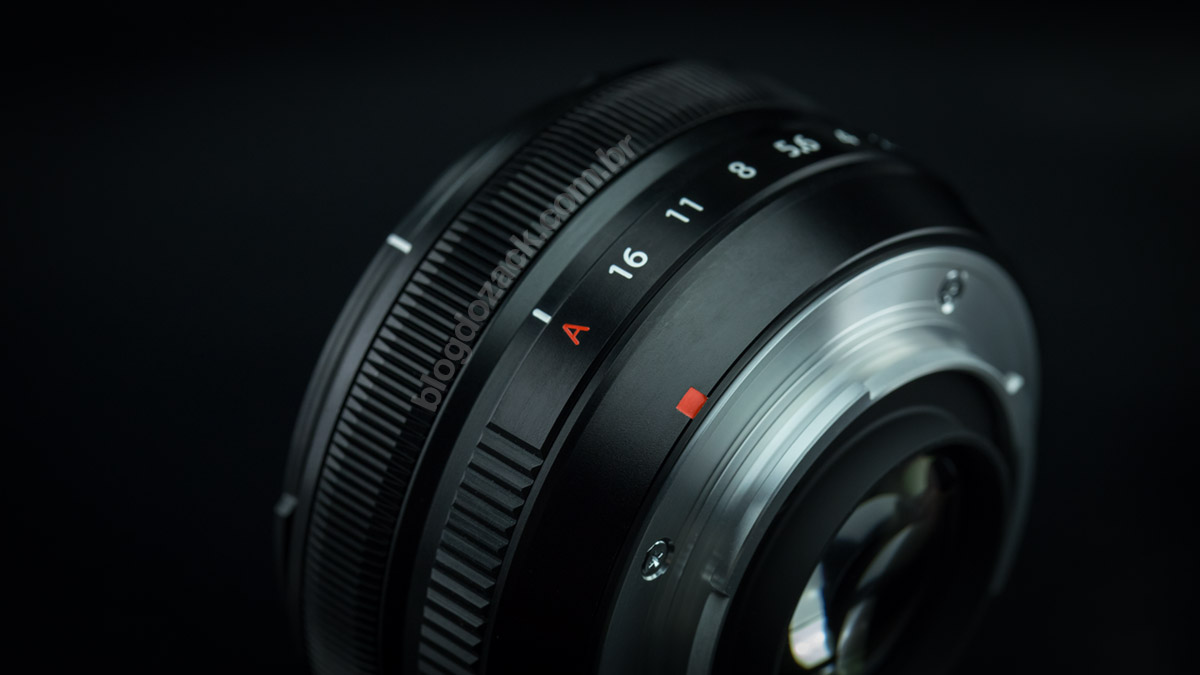 Inside the auto focusing motor feels like a micro-DC, geared engine, given the noise coming from the XF 18mm f/2; also extending when at the minimum focusing distance. Again, it is very different from the 35mm f/2 R WR and the 18-135mm LM (Linear Motor), both with silent and internal AF. The 18mm f/2 make a noise that prevents AF during movie recording, making for static focus on most takes. When used with the X-T2, the repetitive back-and-forth noise gives us a clue of the hybrid nature from its AF system (phase + contrast). It's also no the fastest, especially when in low light or backlit. At least it's very precise, with no front/back focus issues, as two different techs work together to achieve focus. It's fast for a Fuji XF lens, but don't expect DSLR-class speed.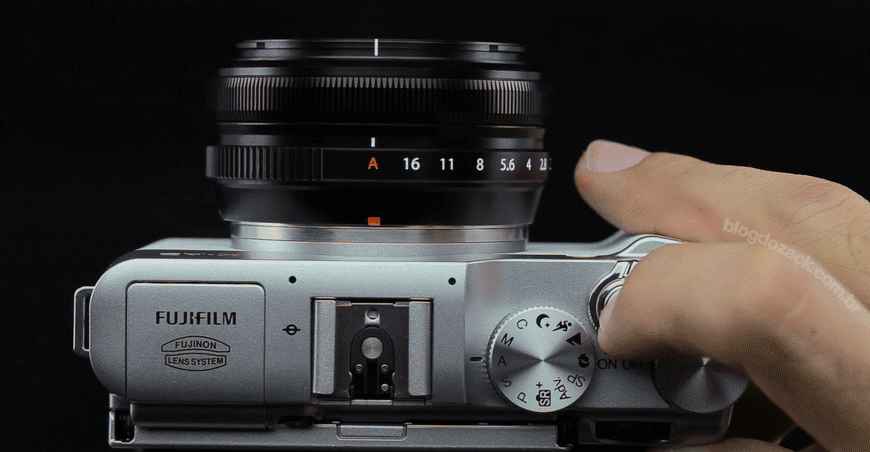 At the front the ø52mm filter thread is incompatible with newer XF f/2 R WR lenses, both at ø43mm. At least this thread doesn't rotate during AF, great to use with polarizers. Around the front sits the lens hood thread, allowing for both filter + hood usage at the same time. It's a curious lens hood included in the box, with squared sides and a plastic mount behind what seems to be a metal piece. There's even an added rubber cover to use with the hood, but I found it too loose, easy to be lost. It's an overly designed piece that at least gets the job done, preventing common wide angle flares. Finally at the rear, the metal mount completes the robust XF 18mm f/2 R built. But there's no rubber gasket between the camera, making it unsuitable for dramatic weather.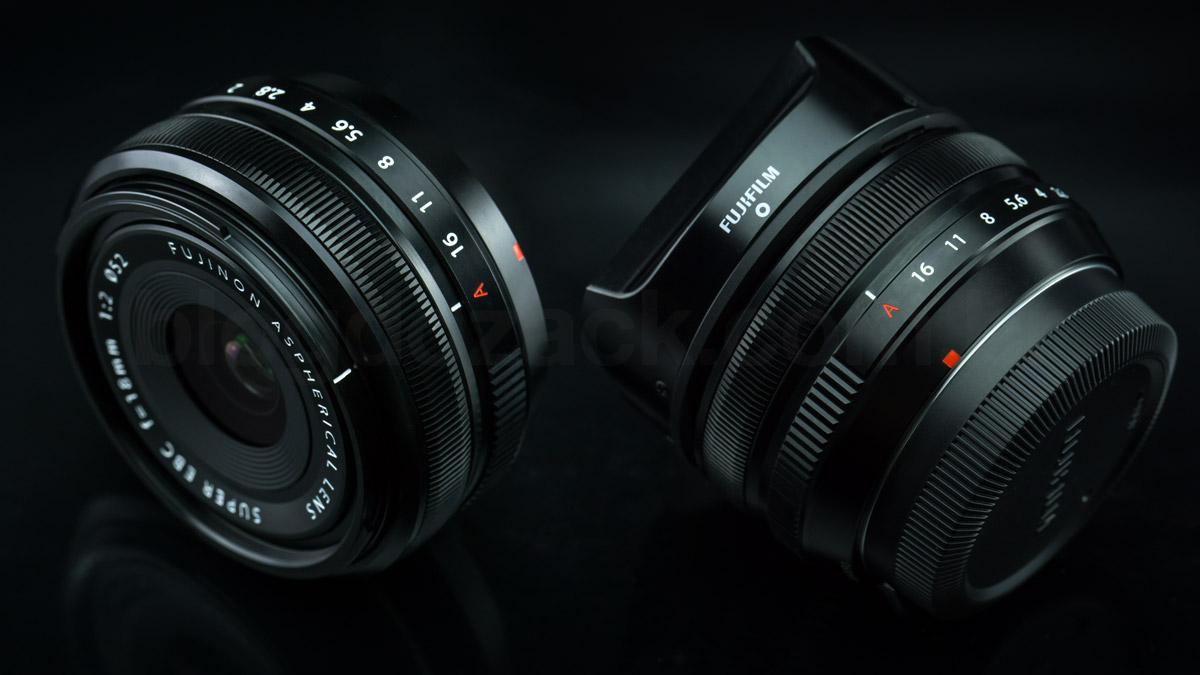 The 18mm f/2 R launched in 2012 was a glimpse at what the X-mount could (and did) become, sporting various fast, well built, compact primes, with a premium appeal that we see on newer launches; notably the XF 35mm f/2 R WR and XF 23mm f/2 R WR. But unfortunately, besides being a young system, the X-mount already show signs of inconsistency both in design and usability, and the "f/2 R lineup" doesn't feature the same qualities among different focal lengths. The 18mm f/2 R is solidly built, but it doesn't behave like the 35mm f/2 R WR, with smoother rings and silent AF. So besides the 4 year market time, Fuji should consider updating the 18mm to a "f/2 R WR", to follow the quality standard of newer Fuji X bodies, all compatible with weather resistance.
IMAGE QUALITY
With an optical formula using eight elements in seven groups, two aspherical and some low dispersion, together with the EBC treatment to avoid flaring, the Fujinon XF 18mm f/2 R is yet another failed attempt in building a pancake wide angle mirrorless lens, given the short flange distance of such systems. As the lens sits so close to the image sensor, it's harder (or rather impossible) to "squeeze" a wide angle of view in such short space, all we always get issues on mirrorless lenses wider than 20mm. And Fujifilm couldn't deliver the goods: while the 18mm is capable of generating great images, more due to the dramatic composition with both the light, subject and the environment all in harmony is a single shot, the optics lack that pixel level sharpness we're used to on prime lenses; killing any use for high resolution images or large prints.
The main issue with the 18mm f/2 R is the overall lack of sharpness, in about 60% (!) of the frame. While most lenses suffer around the extreme edges, this Fuji shows large side areas with poor details, even at f/5.6. Files come out blurry, as if we'd missed the exposure all together (slow shutter), while the reason lies on the wavy image plane, with different distances from side to side. It might not be an issue for street photographers, that usually shoot within the 3m-2m range, and compositions tolerating tridimensional lines, subjects and blur. But it's completely unsuitable for landscape, architecture and product photography, where everything must look sharp, making us question the APS-C mirrorless format as a viable alternative to larger cameras.
If the resolution wasn't worrying enough, Fujifilm includes a mandatory lens correction profile on newer cameras (practically all second generation, X-Pro 2, X-T2, X-A2), in order to digitally erase chromatic aberrations and various distortions. During the software compensation, that mostly deals with colored lines around the edges, more pixels are interpolated, killing even more details. Including black and white conversions, that wouldn't show any sign of CA to begin with, files lack sharpness due to the mandatory compensation, making the OLPF-less X-Trans short-sighted. It's as bad as the Sony E PZ 16-50mm OSS, a pancake zoom that was the worst I'd ever used, and completely terminate the XF 18mm f/2 R use for any serious landscape photography.
On a good note, the optical achievements are its rendering of faraway, out of focus objects, uncommon for wide angle lenses; and the vibrant colors, typical from Fuji's EBC treated lenses. With a maximum magnification of 0.14X and a short minimum focusing distance of 18cm, some creative effects can be shot mixing the large aperture, short depth of field and wide angle of view, for creamy bokeh surrounding your subject. Even when backlit, the overall frame contrast holds up very well, better than low cost optics and poor glass coatings, making the last pledge for the 18mm f/2 R: a specialized tool for wide angle, short depth of field images, putting the subject, light source and scenario all in the same frame. If worked carefully, it can generate some impressive results.
VERDICT
A lens that's already difficult to work with, gathering many items on a single frame (subject, light and environment), that can't really hold it self together on the technical aspects. The laws of physics don't forgive mirrorless cameras, and the manufacturers make it worst by miniaturizing the lenses. So, who's the XF 18mm f/2 R for? It's an alternative for costlier 14mm f/2.8 and 16mm f/1.4; and has a larger aperture than both 10-24mm f/4 and 16-55mm f/2.8 zooms. But it doesn't compare to any of theses, and I blame the pancake design. So that's the thought process: if you really need a short, light, always-with-you lens for wide angle, street photography, that's what it's made for. But for serious, precision, high-res work, like landscape, architecture and product photography, do yourself (and your photos) a favor and consider a better lenses. And nice shooting!