Samyang Rokinon 85mm f/1.4
Estimated reading time: 04 minutes.
May/2014 - Samyang is a south Korean optical instruments manufacturer specialised in security camera lenses and photography accessories. Also marketed under Rokinon, Bower, Pro Optic, Vivitar and Opteka brands, they serve most commercial mounts (Canon, Nikon, Sony, Pentax, etc), offering all manual lenses (focus and aperture) on a very low cost. The Rokinon 85mm f/1.4, for example, costs just US$279 for a bright, short telephoto, full frame prime; while first party rivals sell for at least five times more: US$2199 for the EF 85mm f/1.2L II USM and US$1599 for the Nikkor 85mm f/1.4G. The 85mm f/1.4 Aspherical got on vlog do zack exactly for its low cost. You always ask for cheaper alternatives for everyday use and I myself am reaching the bottom of my bank account. :-D So it's time to review cheaper lenses, at the reach of everybody, and see if the quality is worth.
BUILD QUALITY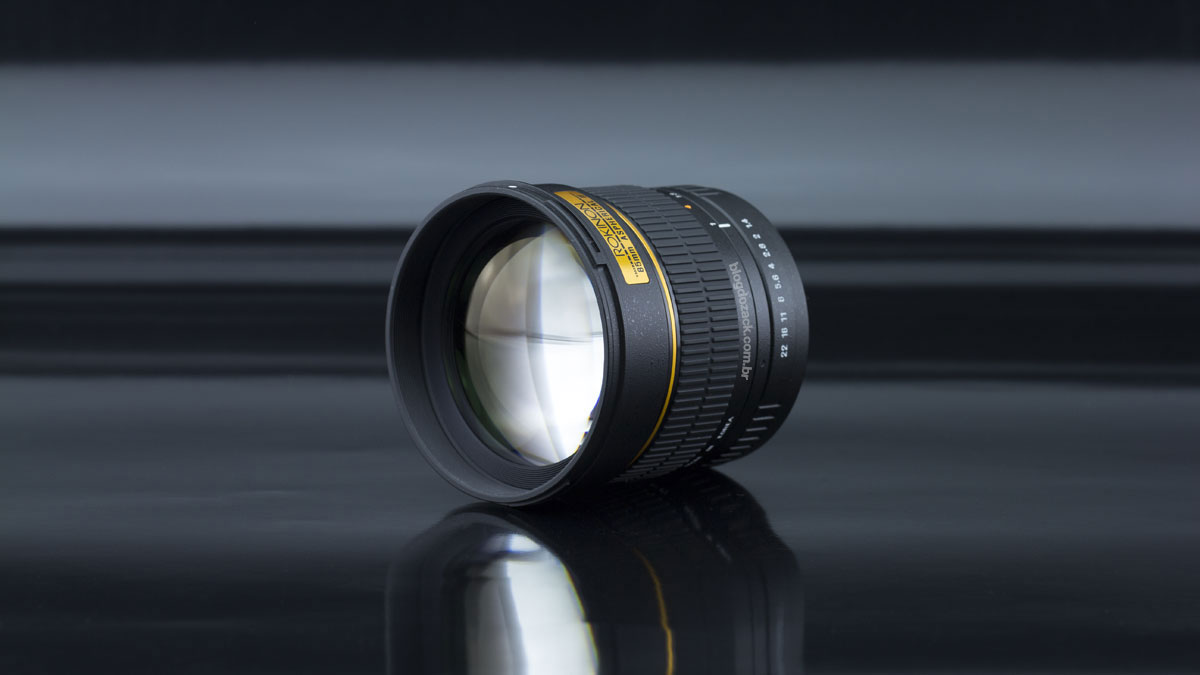 At 7.8 x 7.4 cm of 540g, the first thing to notice on all Samyang Rokinon's is they're 100% manual lenses. Both focusing and aperture controlls are manually set by each ring and require minimum knowledge about exposure. Considering other 85mm f/1.4 on the market, the Rokinon is smaller and more discrete. It's made for those experienced in focal length and aperture, that want to save some bucks on pricier, all automatic first parties high end prime lenses.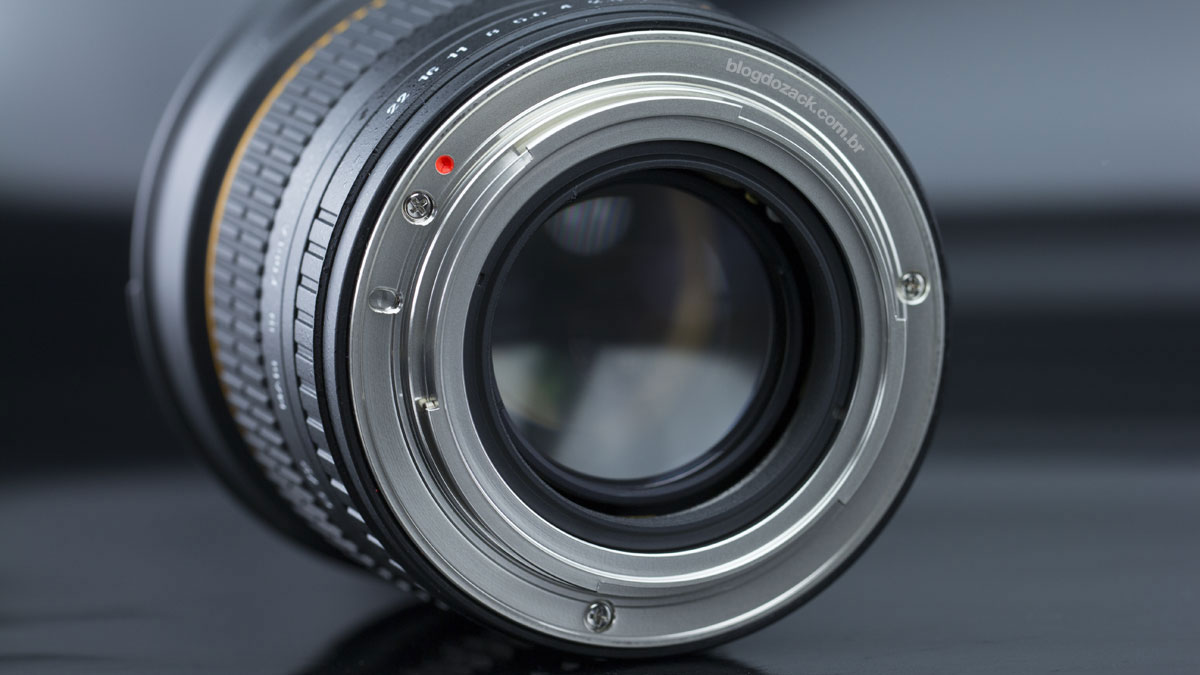 It's usability is simple with two mechanical rings, one for focusing and the other to set the aperture. The first is smooth and well damped, actually a big heavy on my brand new copy. But is much better engineered than most Nikon's AF-S G, that wobbles with little precision. It's a long and precise turn on the Rokinon, from MFD (at 1 meter, unusual for 85mm), with hard stops at each end. And the second ring is a half click aperture mechanism, unsuitable for video recordings. Those interested in HDSLRs should opt for the "Cine" version of this lens, with built-in gears for follow focus and smooth aperture control. They're both identical optically.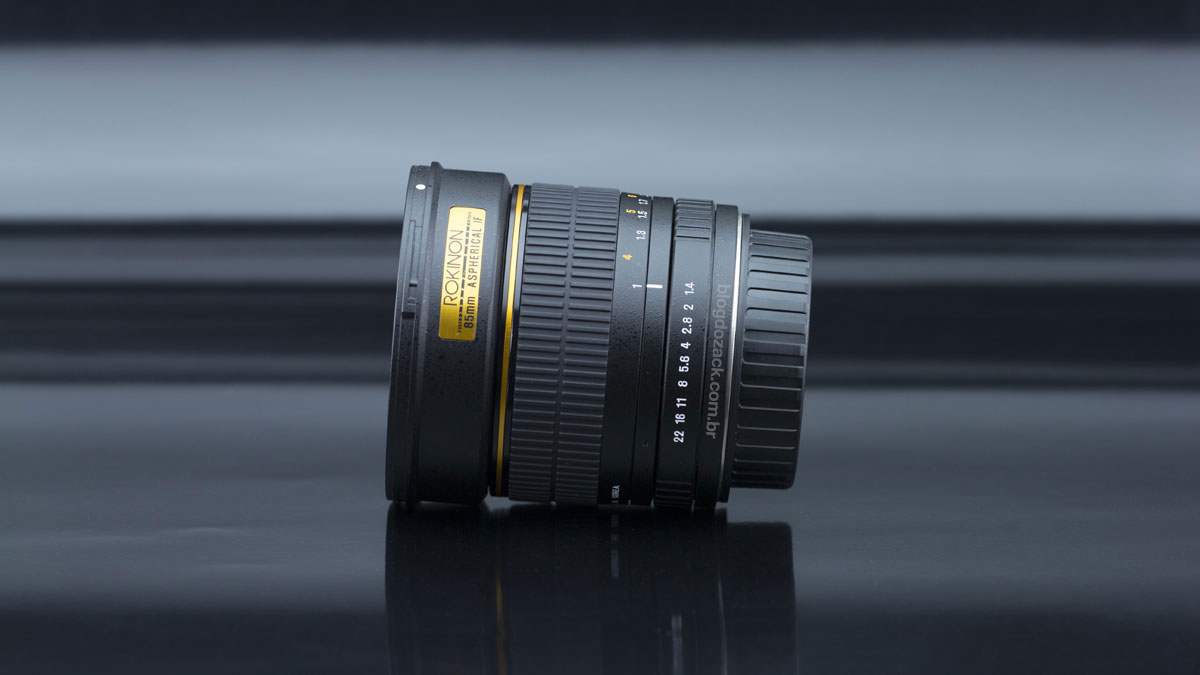 At the front the ø72mm filters thread is made out of plastic, as the lens hood (included) mounts on a bayonet. It's a complete kit totally worth the US$299 price tag. It sets a standard for most first parties that can't deliver something similar in the cheap. But those in need of such exotic spec will be well served by the Rokinon, saving some bucks for other accessories like flashes and tripods.
IMAGE QUALITY
The first question that comes to mind when choosing a budget lens fall on its image quality performance, that is always high on first party lenses. But the Rokinon 85mm f/1.4 Aspherical is a modern 2008 design with good resolution figures wide open, reasonable chromatic aberrations, contrast and colours, with almost zero geometric distortion and even better IQ stopping down. The results are excellent considering its price, and depending of your post processing, it can definitely be "absolutely impeccable" as most higher end first parties, with little effort.
Although the camera doesn't register aperture informations, I remember some wide open shots. Highlights go to the center resolution that reveals details at f/1.4 and doesn't really require stopping it down to f/2 to get the best of modern sensors. The optical shortcomings are typical: purple bubbles around contrast areas and axial CA, all easily fixed via software.
Lateral CA (coloured edges on high contrast areas) are visible at the corners of the frame and not fixable stopping down. Although noticeable mostly during the day, it's on the same level of first party lenses, and another thing to be fixed before large prints. It's a common f/1.4 issue as the bigger lenses tend to have difficulties perfectly focusing all the light spectrum on a single distance. Only f/2 and above prime lenses seems to handle lateral chromatic aberrations very well.
The bokeh quality is a highlight and much easier to "get" than higher cost f/1.8 Canon's and Nikon's. But compared to the high end f/1.4G or EF f/1.2L II USM, it's not as creamy. The shallow depth of field is there, but on first party lenses it is better. We can't have it all for such a low cost, but it will work for portraits and some fashion shoots, with an unique blurred background.
When backlit, the Rokinon 85mm f/1.4 suffers from flaring and lack of contrast, worse than the competition. It's due to the lack of expensive coatings on every glass elements. But can be used creatively and the results are better than software generated flares. Some people use it to enhance the highlights, revealing color nuances on skin tones for a very unique look.
VERDICT
The large aperture 85mm market is crowded with expensive first parties choices and premium third parties like Sigma. And Samyang Rokinon brings the low cost/ budget lenses to the table. It is considerably cheaper but with similar wide open results. Its operation is certainly different: all manual focusing can be challenging even during Live View framing and requires some patience. But it is nice to use and just deliver good photos. I recommend it to any portrait shooter that dream with a 85mm f/1.4 but don't have the budget for it. It is definitely worth the money. Nice shooting!