Sigma 18-35mm f/1.8 DC HSM
Estimated reading time: 06 minutes.
April/2014 - APS-C cameras never get the same TLC from manufacturers like their full frame counterparts. Always taken as second class equipments, with inferior image quality and Lego® like lens kits (with few exceptions), the crop cameras are doomed to an entry level market, at least under Nikon's and Canon's branding. A big mistake if you consider their popularity. Smaller cameras sell in a higher volume to expensive, large sensor models. And that is exactly what Sigma pushed with the 18-35mm f/1.8 DC HSM. Exclusive for the APS-C format, it is the world's first fixed f/1.8 aperture zoom lens, commercially impracticable on full frame (it would cost more than its primes counterparts, together). Announced in april 2013, after very heated rumours, it reached the market in small quantities over a year later. But I finally got mine from B&H (US$799), and it is time for a full review. Happy reading!
BUILD QUALITY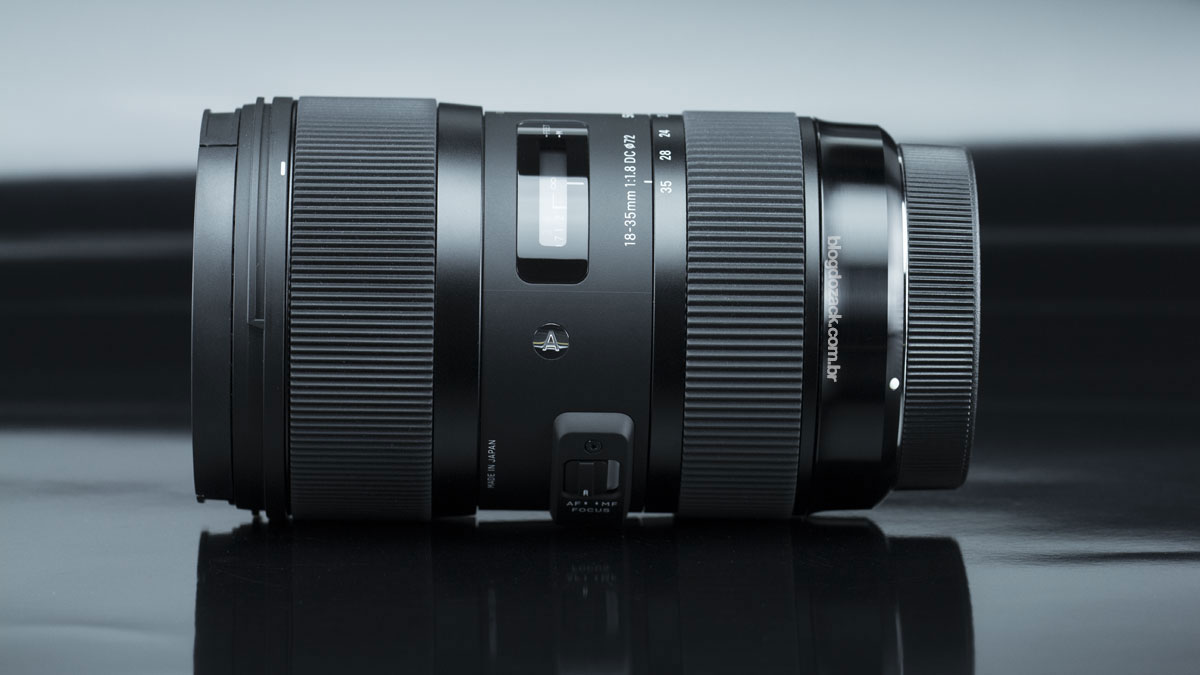 The 18-35mm f/1.8 DC HSM is the third "art" lens on what Sigma is calling the "Global Vision" strategy. With a premium philosophy in mind, catering lens with "high performance materials, precision build and artistic expression" (statement from the press release), the 18-35mm f/1.8DC is by far the best APS-C lens I've ever used. With a mix of composite plastics and metals, it just feels high end. It's the most solid 811g "low cost" lens on the market today, years ahead of any Canon EF-S or Nikon DX. And at 121mm (length) by 78mm (diameter), it certainly doesn't behave like a "crop" lens. It is much heavier than any plasticy body, and a major upgrade to most kit lenses.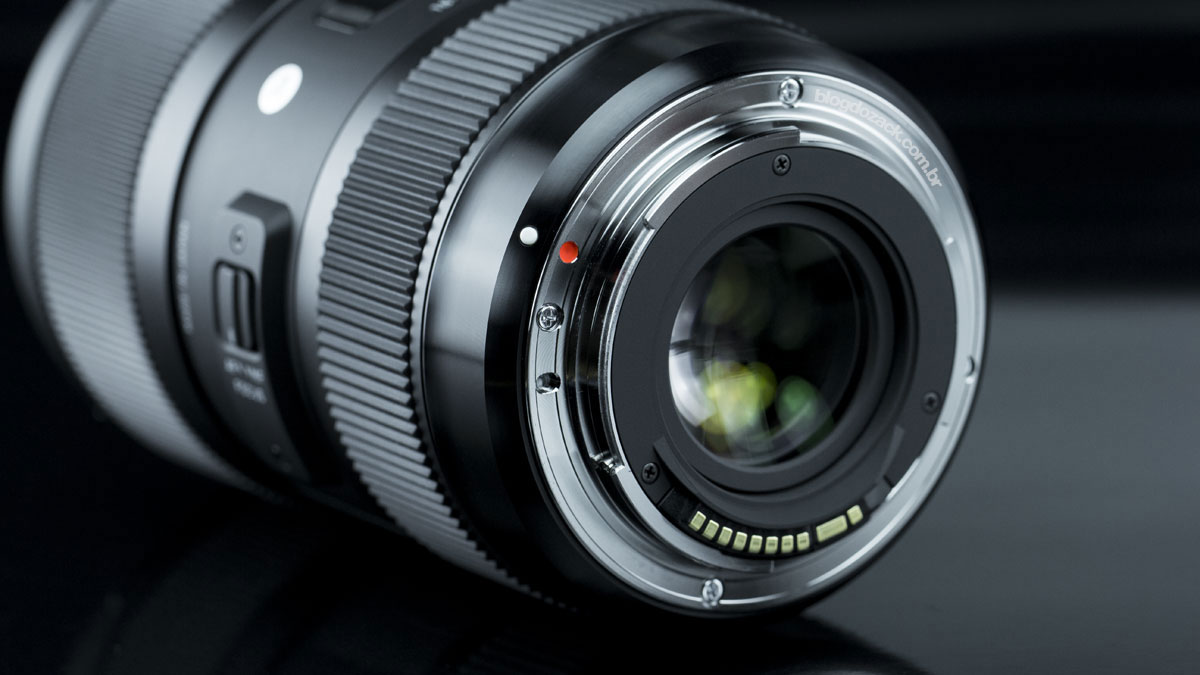 But it is very easy to use with an all internal zoom mechanism. From 18mm to 35mm, nothing expands (different from most APS-C lenses) and the AF group is at the back, keeping the front element still (it accepts ø72mm filters). The rings movements are very smooth and can be used with a single finger, be it the zoom (that is very short) or the focus (very precise). Just a small complaint is the EF model has a reversed zoom direction, the opposite to first party lenses. The wide angle is at the right, messing with our stubborn Canon heads. :-)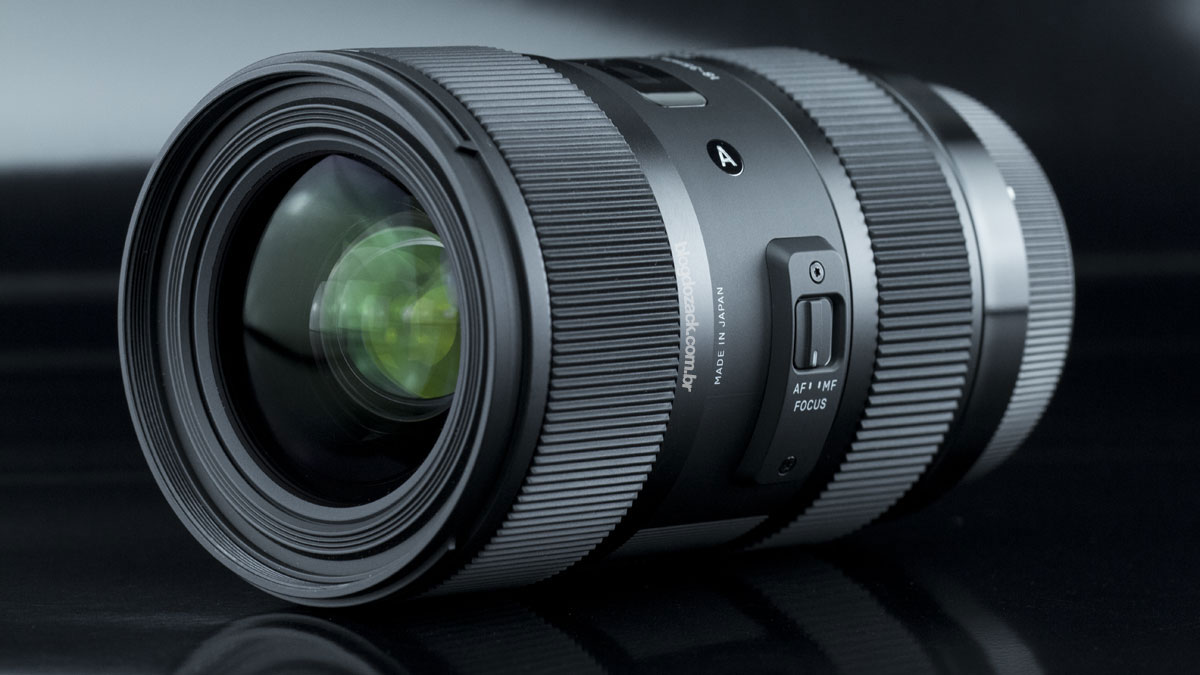 I also question such a short zoom range. "18-35mm" doesn't really feel very different, definitely won't bring your subject much closer. It can't replace the most basic kit 18-55mm, and works with a limited subject range. It can take the place of a three primes kit (20mm, 24mm and 35mm), but will never work alone, by itself. Don't dismiss your EF-S just yet.
Another curious detail is this "crop" lens is not an "EF-S mount", with no rubber piece to prevent it from being mounted on a full frame camera. No other manufacturer builds EF-S lenses besides Canon. So it's possible to used it with a 135 DSLR like the 5D series, although it won't cover the whole circle. At 18mm we see a circular image in the middle of the full frame, and at 35mm there's strong vignetting, all with lack of resolution, improper to most applications.
There's a single AF switch that controls the HSM system, very similar to Canon's USM. It is totally silent and very quick, but as usual not as fast as first party lenses (I felt the same thing about the 35mm f/1.4 DG HSM). I don't know what happened during the tests with the EOS 60D that its center point would travel from minimum focus to infinity all the time, for then locking on the right spot. I didn't actually miss any photo, as you know my style is very calm, but it definitely slowed things down. With the EOS M (hybrid CMOS focus) that didn't happen. Anyway it features a full time manual focusing ring and even at the AF setting you can compensate using such ring.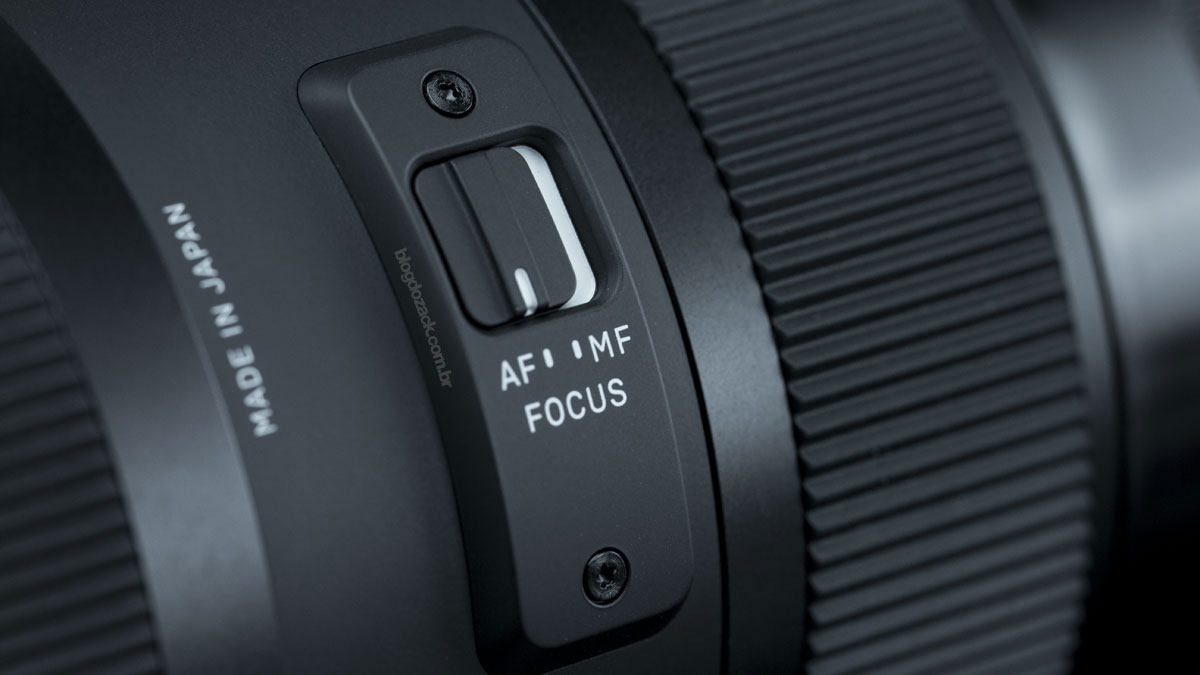 In a sentence, it's the best APS-C zoom in the world. The Sigma 18-35mm f/1.8 DC HSM is better built than most updated L zooms (that use "high quality plastics"), and we have to agree it is sexy: all black, part rubberised, part metal; with smooth feedback but very robust. It's a pleasure to use. It's in the same bag of the Blackmagic Cinema Camera and replaced three large aperture primes: 24mm, 28mm and 35mm, with a f/1.8 aperture. But again, I question the usefulness of its everyday usage at just 18-35mm zoom range: for its weight, size and reach, I rather use other zoom lenses for photos. Let's see how does it perform for such a large, but limited, project.
IMAGE QUALITY
The Sigma 35mm f/1.4 DG HSM got the "lens of the year" award from many sites in 2013 for being the highest optical performance lens among every manufacturer: practically zero CA wide open with high resolution around the frame, for a fraction of the cost of first party alternatives. The "Art" line immediately became a new standard for high quality images, raising eyebrows about Canon's and Nikon's credibility. And again the 18-35mm f/1.8 DC HSM raises the bar of the "Global Vision" line with spectacular IQ, unique f/1.8 zoom design, surpassing most high end primes.
Even at f/1.8 the sharpness around the frame makes us think other lenses are broken. The resolution is so high from corner to corner revealing a different perspective for APS-C cameras, with very high quality photos, high contrast and excellent colours, that can substitute full frame cameras even for large format printing. Stopping down to f/2.8 is ideal for maximum IQ.
Complaints are typical for zoom lenses, like high lateral CA on contrast areas and vignetting wide open. The CA appears by the edge of the frames at any aperture and shouldn't be mistaken for astigmatism, like the weird highlights we see by the edges of large aperture primes. Vignetting is well pronounced under low light and not a problem during the day. The bokeh is not the best outside of the MFD, with very repetitive lines, not as smooth as primes.
VERDICT
A zoom lens on par with modern build technologies, design and IQ performance. Prime lenses are lagging behind and nowadays we have much more exotic zoom projects, more complex and with excellent resolution. The Sigma 18-35mm f/1.8 DC HSM is the first of a new generation of lenses, kicking start a new era for digital photography: high quality equipment prices are dropping, the IQ is increasing, and it depends solely on the photographer to take the best pictures. Nice shooting!