Sony FE 55mm f/1.8 ZA
Estimated reading time: 07 minutes and a half.
July/2015 - The Zeiss name is basically a commodity on the optical market. Synonymous with high prices and performance, most blue plane-concave badged lenses are a benchmark for quality and status. Based in Germany, the "Carl Zeiss AG" is know on the domestic market for its collaborations with other brands, co-designing optical formulas with the likes of Nokia, Hasselblad and Sony.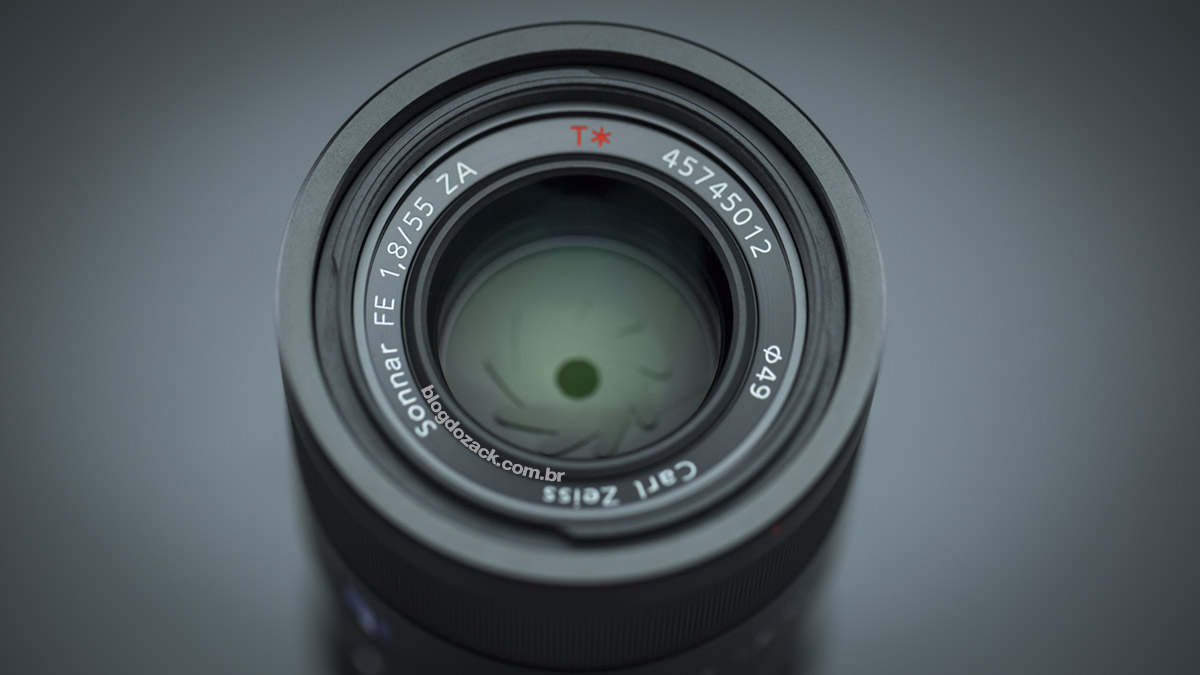 The FE 55mm f/1.8 ZA ("Zeiss Alpha") is a showcase of what Sony can do on the E-mount. Small and light, it's simple to use delivering optical performance on par with the Exmor sensors. With a steep price of US$999, it's on a different class than Canon's and Nikon's "low cost f/1.8s", and it's much closer to top of the line options like the EF f/1.2L, Leica Summilux f/1.4 or even the Zeiss Otus. But with some advantages: the ZA is cheaper and much easier to use.
BUILD QUALITY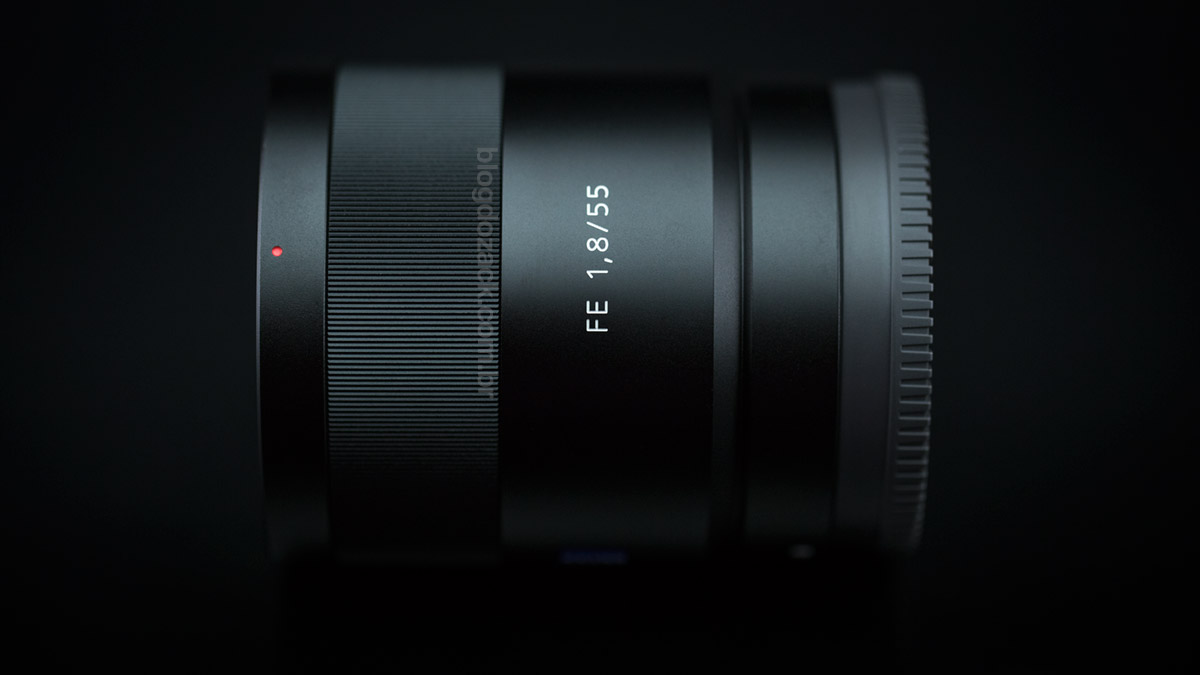 At 64x70mm and 300g what first calls our attention is the 55ZA length, longer than most 50mm f/1.8. Sony doesn't explains it, but I bet it got something to do with the telecentric design: there needs to be room between the lens and the imager for the light rays to align, and it's just not possible on the mirrorless E-mount. Solution: a longer lens for a standard focal length. There's no way around the law of Physics. The same happens with some Voigtländer Noktons on the Micro Four Thirds, as their lenses are longer than usual.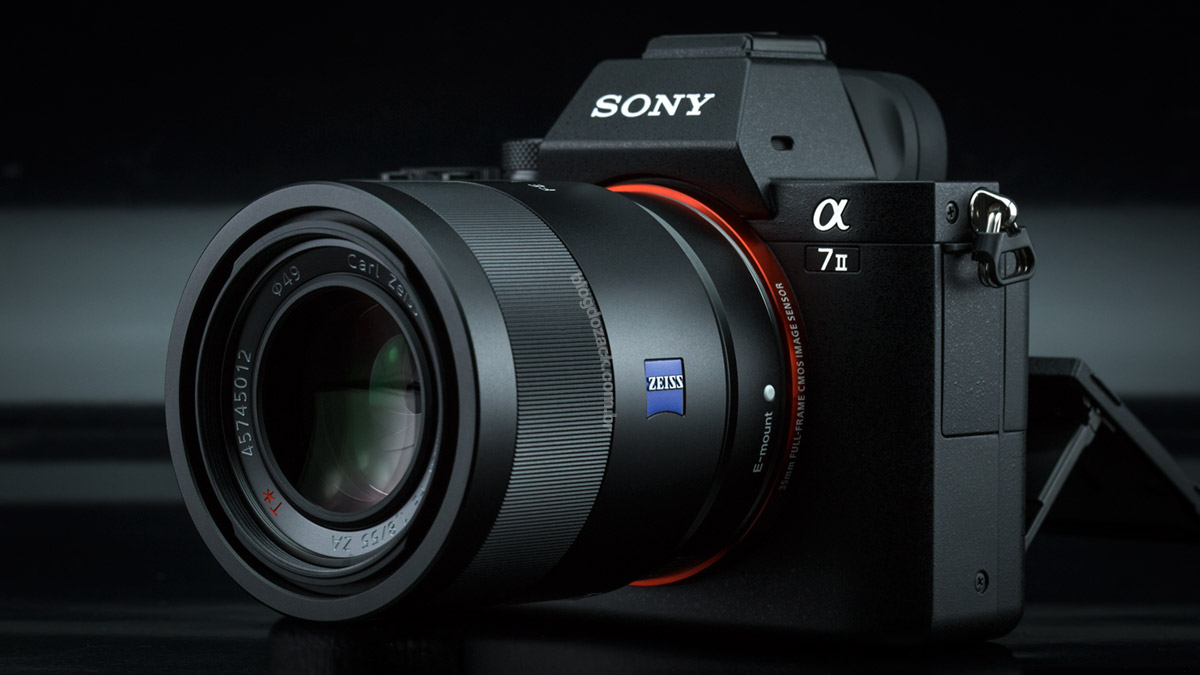 On the outside the finishing is all black, complementing the A7 line of cameras. With no external buttons, on your hands it feels like a cold metal tube with a generous manual focusing ring and engraved letters. It's the same look as the FE 35mm f/2.8 ZA, FE 24-70mm f/4 ZA and FE 16-35mm f/4 ZA, so it's clear Sony will use this minimalistic design on the full frame Zeiss Alpha lenses. Another lens I used, the FE 28mm f/2, is certainly not as well built. But the ZA is not the top of the line, as this post is reserved for "G" lenses. Prepare to be confused!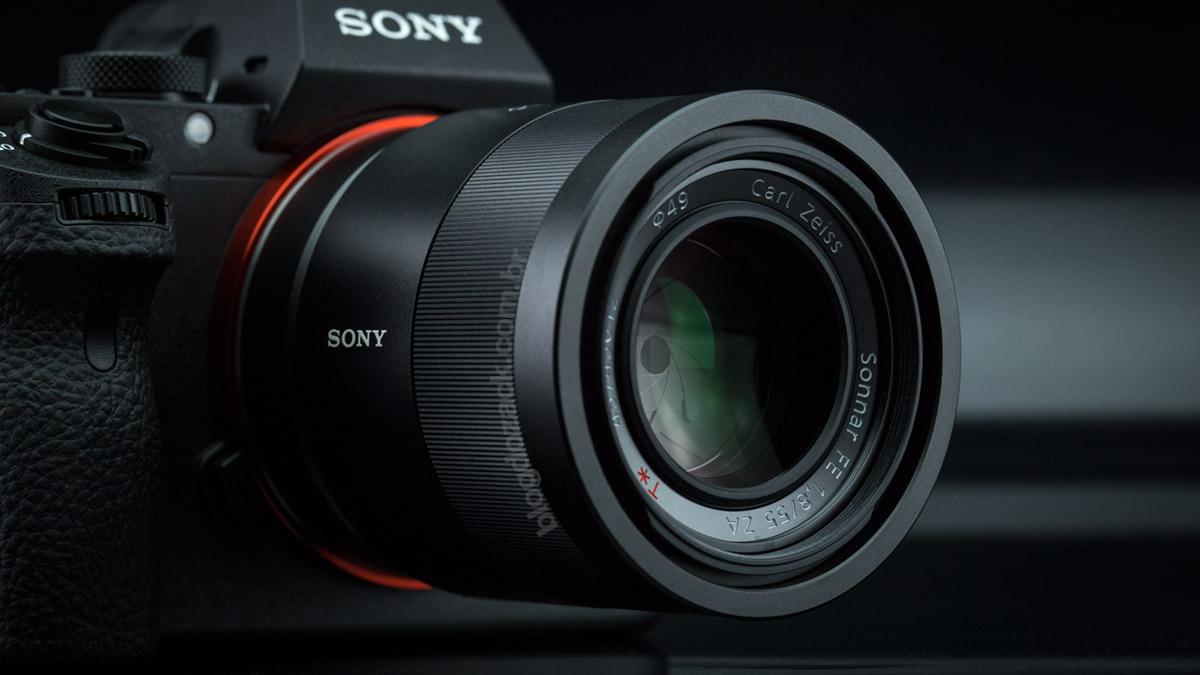 At the front the ø49mm filter thread is deep into the external barrel and doesn't spin while the AF is working. The included lens hood fits on its own thread and can be reversed, easier to store in your backpack. The first glass piece is a curious one: a biconcave lens from a seven elements in five groups formula, with three aspherical parts. The front specs are all engraved and painted.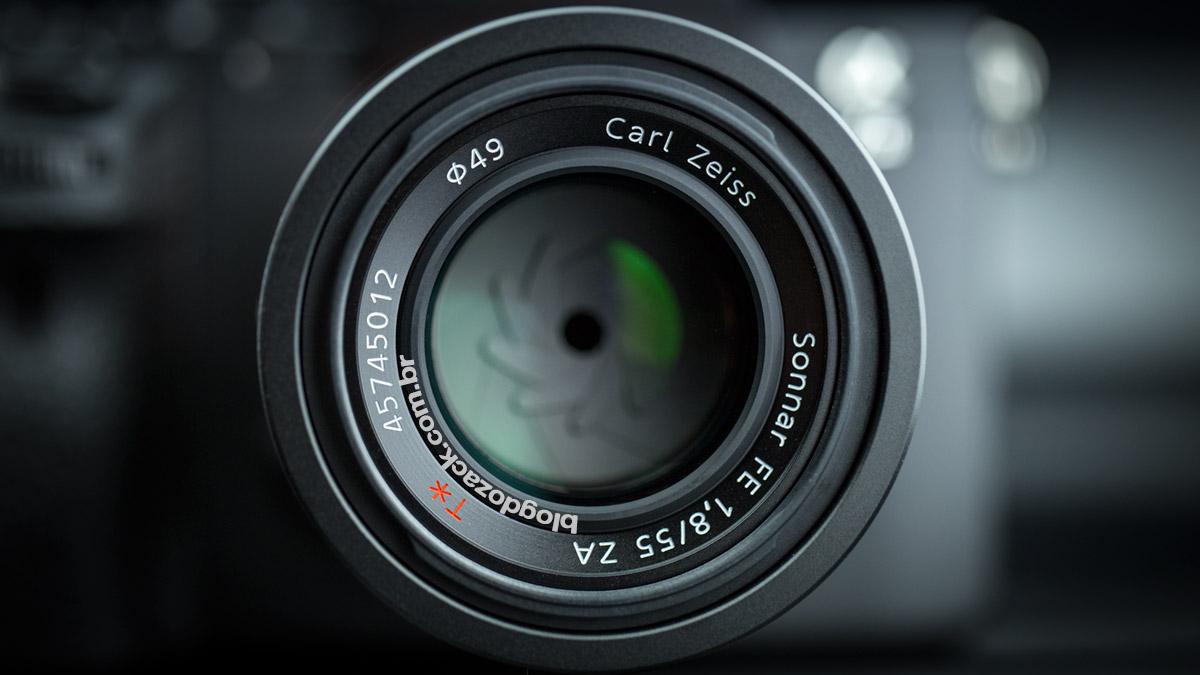 Inside the headlines are the nine blade rounded aperture and the dead silent linear AF motor. It's surprisingly quick and precise. With the A7II built-in phase detection points it really shines. With plenty of light and contrast the lens locks in under a fifth of a second. Pressed the button? It locks! It certainly validates the idea of a "high speed" A7 of the regular model (not R nor S), and makes it a tempting combo for street photography in place of a larger DSLR.
But unfortunately the manual focusing ring is fly-by-wire and it's hard to have any precision with it. There's a noticeable lag between the movement on the outside and to motor inside, and there's no distance window to actually tell something is happening. It's a huge ergonomic mistake not to have some feedback between the photographer and the camera, and it's virtually impossible to judge an exact distance during video recording. Sony expects you to make due either with peaking or AF, but if your subject is under low light or doesn't have the appropriate contrast, you're f*cked.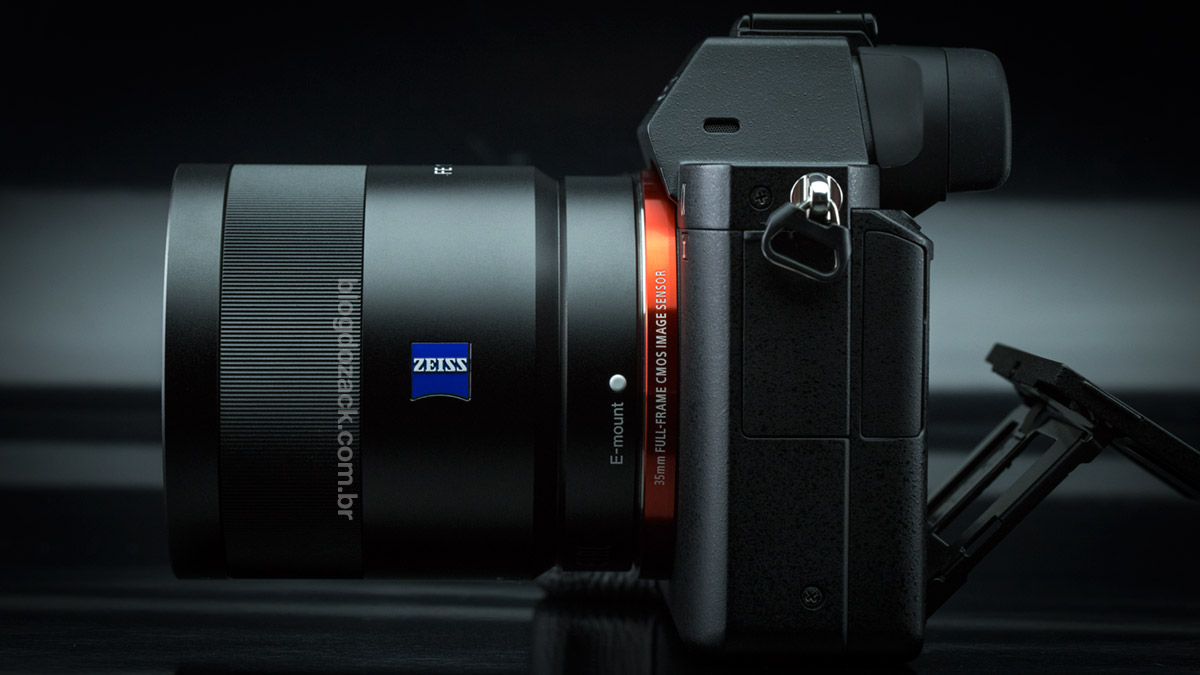 It's one of the reasons why it won't stay on my kit. I prefer the Canon EF 50mm f/1.2L USM with a mechanically coupled manual ring. It has a distance window, AF/MF buttons, a much better balance on camera. You'll only miss a button when it's not there, trust me. Zeiss dares in ideas with the Batis OLED screen and makes the best all manual focus lenses with the Otus. But on this Sony partnership they forgot all that! It's too simple and electronic, feeling very disconnected.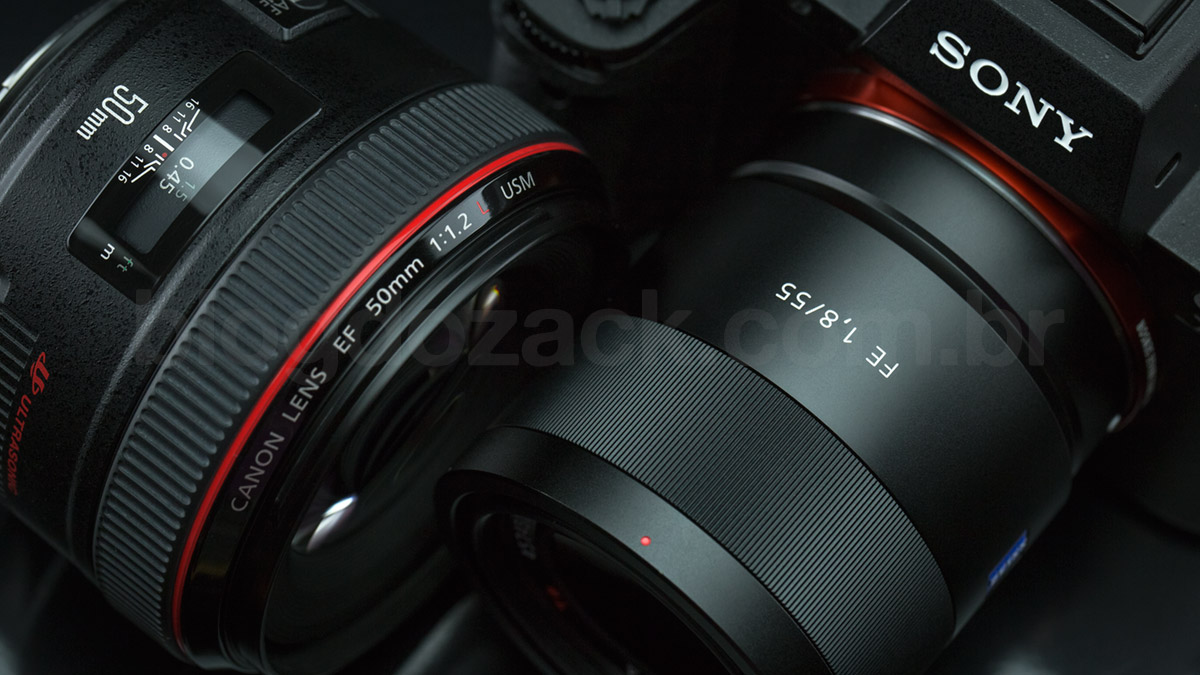 At the rear the metal mount completes the robust built and the last optical element doesn't move during focusing. Zeiss advertises some weather sealing with a press release photo of the lens covered in water! But with no rubber gasket around the mount it is hard to recommend such usage. Overall it's a well made lens and a great showcase of what Sony should deliver on the full frame mirrorless for the price. If you can afford it, it's a great lens to show off.
IMAGE QUALITY
The FE 55mm f/1.8 ZA is a declared high performance lens. The "sonnar" moniker translates "sun" from German and means the optical formula feature less pieces to reduced air to glass transitions and enhance contrast. The T* notation indicates the transmission layer, a coating made from vaporized chemicals up to 100 nanometers, also for better clarity and contrast. In the box you get a blueprint of the project signed by the quality control representative. Very cute.
In other words, Sony and Zeiss stablished very high standards and delivered a lens similar to the Otus in resolution and aberration controls. It generates the sharpest "full frame standard" files I've ever got but not necessarily the best. Most of the times the look is "clinical" with so much resolution, begging for a softer post processing in sharpness and contrast. It's far from the "personality" we've seen on Nikon's or the Canon EF 50mm f/1.2L USM, with more vibrant colors.
Don't take me the wrong way: the raw image quality is very, very high and technically there are no complaints. I've never seen anything so sharp at f/1.8 and on such large area of the frame, with just a hair around the edges with less resolution. It's scary! The bokeh is smooth where it should be and the vignette is heavy at -1.5EV wide open. It's beautiful. But the contrast is so high it gives photos a low key look no matter the exposure. Subjects end up looking dull, life less, and the colors suffers.
Stopping down to f/8 and the FE 55 ZA gets clinical. Sunny days in Manhattan, where I had some of the best memories with the Canon EF lenses even on the A7II (via metabones), turned grey with the Zeiss. Blue tones kills any hint of red and yellow that Canon balances so well. Skin tones look ill. That immersive, colorful post-processing we're used is impossible with this lens.
That explains so many black and white reviews of this lens. Converting files to B&W hides the elephant in the room: the FE55ZA lacks the color that is awesome on Canon's EOS. It's clear Exmor sensors are a result of high performance semiconductors, and not a relationship between a camera maker and the photographers. In black and white the 55ZA shines with such deep contrast. It's a Leica Monochrom killer for textures and lines.
Clinical is also the overall completely lack of aberrations. It's not "absolute" because I did find ONE case of lateral chromatic aberration, but that was it. It's a world of difference to even higher end Canons and Nikons because you can clearly see the light passing through a much more precise path before it reaches the sensor. It actually makes me suggest another use for this lens. With such a harsh look for street photography, maybe it's a good idea to use it as very short telephoto for precision landscape photography with a high res sensor (A7R/RII), for immense prints! All in B&W.
Geometric distortion is also practically zero as we're talking about a standard lens, not wide angle. Architectural lines are always straight and never "bulge" like other low cost f/1.8s. Maybe that's exactly what Sony wanted: a minimalistic clean look for the lens design itself and a minimalistic look for the images it generates. Again, always in black and white.
VERDICT
Canon and Nikon seems outdated compared to the performance of newer standard lenses from Sigma and Sony. But in reality their flaws add to an artistic look no matter the light path. These new lenses are too precise in contrast and resolution instead of adding some personality to your images. And forget about the colors: this Zeiss Alpha doesn't know what RGB is.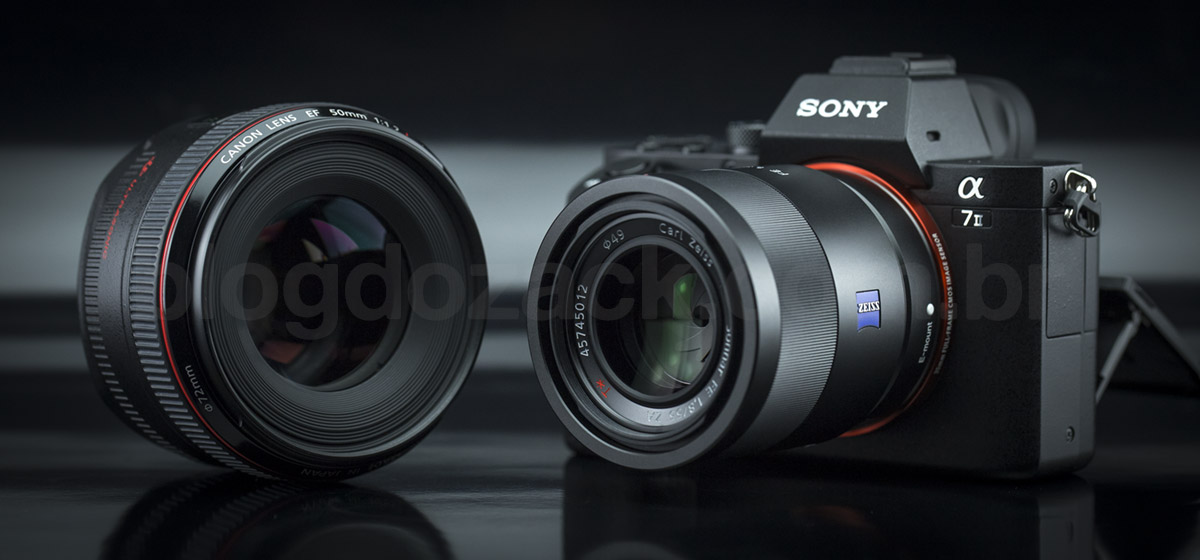 Together with Zeiss, Sony developed another technically perfect consumer product. The external design is discrete with no extras like a distance window or buttons. The simple, all automatic operation is great with a fast, silent and precise auto focus. But the photos are mostly dull besides the perfect contract and resolution in black and white. So it's a bit limited creatively speaking, as colors are lacking. It works if resolution and contrast are the subjects of your work, but that's it.