Canon EF 50mm f/1.8 STM
Estimated reading time: 06 minutes and a half.
June/2015 - It took 25 years but it's finally here! Canon updated the most popular prime lens on the market with the EF 50mm f/1.8 STM. The aperture is now rounded with seven blades, for better bokeh when stopped down, and every element got a new Super Spectra coating for better contrast. The minimum focusing distance is shorter at 35cm. Image stabiliser? Not. Weather sealing? You wish! The biggest headline is the new auto focus motor, silent and smooth, instead of the noisy DC motor from before. It's great for the AI Servo Movie Mode, and the ring supports the full time manual, -ish. The mount is back to metal, and it's resistant to wear over the years. And overall the build quality is much improved, better designed and put together. All for the same price as before, and there's no way not to love Canon for that. Is it worth your kit? Let's find out! Nice reading.
BUILD QUALITY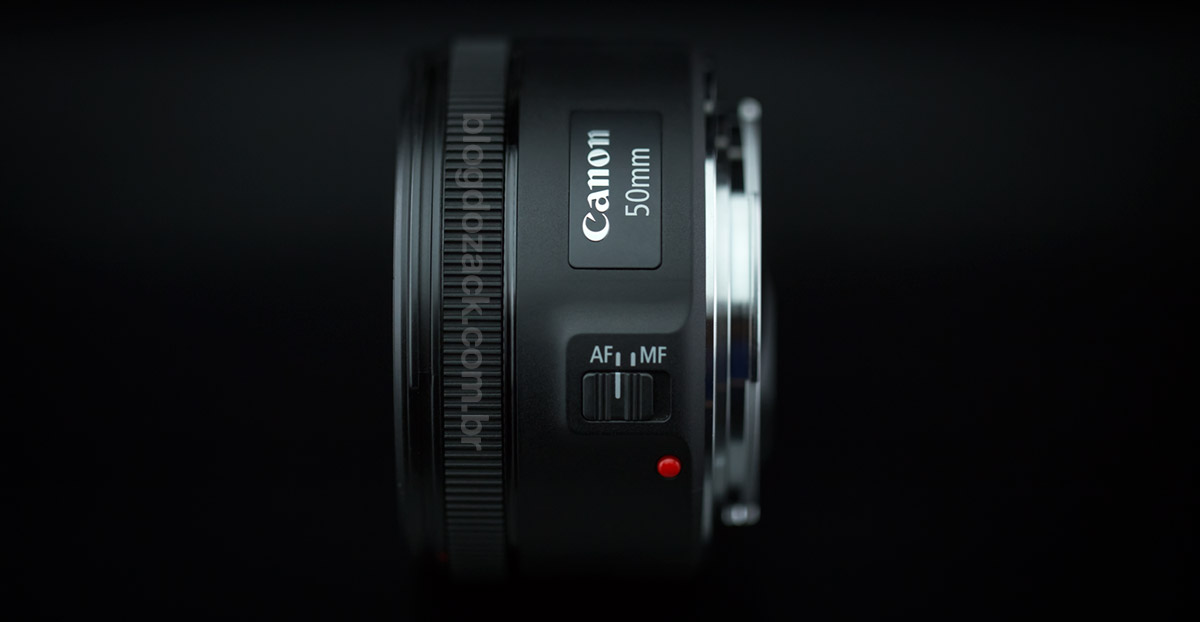 As it comes to take the place of a lens everyone probable ever used, it's inevitable that most reviews extensively compare both; and I'm not an exception. They're the very least you can buy from Canon to mount on your full frame camera, and it's wonderful for just US$130. Ok, the chinese Yongnuo 50mm f/1.8 costs US$62, but can you trust it? I don't know. At 162g the STM is 32 grams heavier than the older "plastic fantastic" and the toyish feeling is gone. It's much more modern with a rubberised plastic on the outside, and a single external barrel instead of the different panels from before. The mount it once again metal like the first 1987 lens.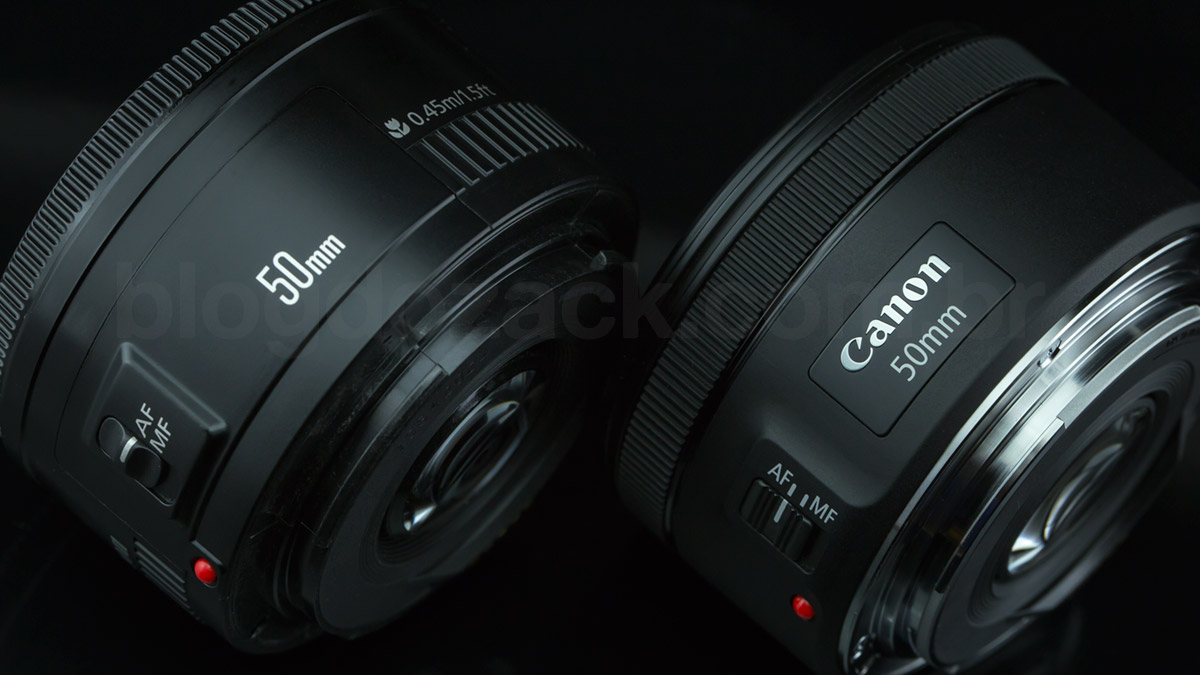 Inside the biggest headline is the STM auto focus. While Canon sells it as a big deal, practically every other mirrorless brand already use a brushless stepping motor on their entry level lenses. It's cheaper to manufacture than ultrasonic motors, and their movement is smooth, perfect for the EOS Movie. But's is a downgrade for photos: it's so smooth it's not particularly quick. From infinity to the minimum focusing distance it takes about two second both ways, and it's not as instantaneous as the f/1.8 II. It's a selling point: if you're shooting videos with continuous focusing, it's perfect for you. But I wish for an USM update, like the EF 35mm f/2 IS USM got.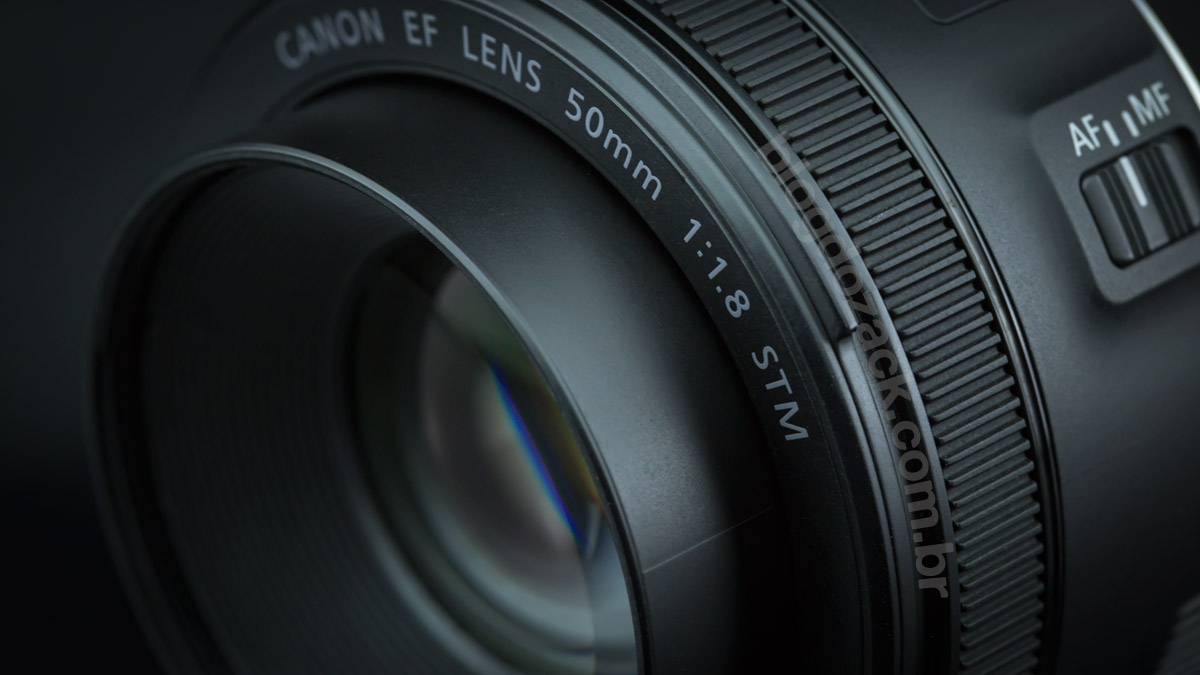 At the front the manual focusing ring is healthier and rubberised. It's smooth and fly by wire, like most STMs. When you turn it, it sends an electrical signal to the motor, for a smooth, linear, silent operation. But it's not perfect, as there's a noticeable lag between the ring and motor movements. And there's no distance window to really tell something is happening, only the moving inner barrel show it's working. At least there's the full time manual and you can use it even during "AF", expected nowadays. On my Sony A7 II + metabones Smart Adapter IV testes, which is veeery slooow to auto focus, the "always ON" manual focusing ring was very helpful.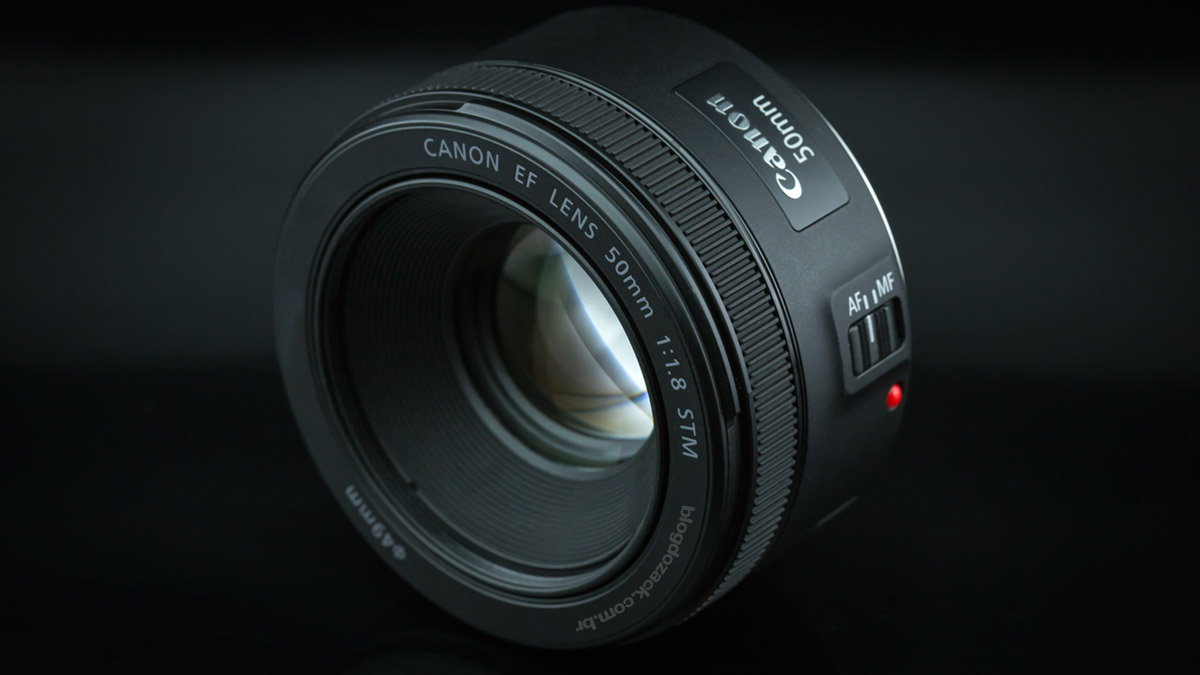 At the front the filter thread is smaller at 49mm, bad for those invested on 52mm filters; you must purchase a step down ring. And the whole barrel moves during focusing, although it doesn't rotate the filter thread, excellent for polarisers. There's even a lend hood thread (not included), like larger lenses. Overall it's a good upgrade, much more mature, completely overshadowing the older lens for the same price point. But if you have the f/1.8 II, is it worth an upgrade? Let's see in the photos.
IMAGE QUALITY
With the same six elements in five groups double-Gauss optical formula, it's a missed opportunity: they could have done something much better but didn't, typically Canon. While Nikon updated the now aspherical AF-S f/1.8G, with perfect performance from corner to corner, and Sony sell the phenomenal FE 55mm f/1.8 ZA, some EF lenses feel lower end. They did add a new Super Spectra coating for better contrast, shorter focusing distance at 35cm, and a new, rounded, seven blade aperture. But as I've never seen much of an issue with the older Mark II, it's the same old story: it's even better wide open, and scary good from f/2.8 and up.
You can clearly see the Super Spectra update. Most of the wide open blooming is gone and details are sharper at f/1.8. The center performance was already good and now is better; almost L level. There are no colourful halos around contrast areas if you nail focus, and the corners are much improved. While the f/1.8 II erased fine details, on the f/1.8 STM they more apparent. So we don't have to really stop it down do enhance performance. You can easily shoot wide open.
Yes, some astigmatism is still around the edges on bright light spots, that won't be spots anymore; we new extra glass pieces to fix that. But really, use the right aperture! If you do need perfect corners, stop it down do at least f/2.8. The new Canon is closer to the Nikon AF-S 50mm f/1.8G, and that was one of my favourites lens tested on the D800E. But the EF lens costs US$100 less and features one less element; so Canon did improve the STM performance. It's also at f/2.8 that you get maximum resolution for fine details like skin texture and fabric, causing moiré on the A7II.
From f/4 and up we have virtually the same performance as the f/1.8 II, that was already perfect: more than enough resolution for every sensor I know, from edge to edge. It's every leaf on trees, grass blades, graphic design contrast etc. It's light years ahead (no pun intended) than most kit zooms, actually, any zoom. And as the older lens, Canon managed zero lateral chromatic aberration from these lenses. Do you know those green and purple lines around contrast edges? It's just not here. It's the best optical highlight of the nifty fifties, great for graffiti art and stickers.
Major updates are the minimum focusing distance that is shorter at 35cm (from 45cm), and the new rounded seven blade aperture. It's not the same as a macro lens, with a noticeable drop in resolution when you're too close, but worth the short depth of field. If you're so close to your subject, you're expecting a blurred frame overall, so it's okay if the subject is a little soft. It's great for flowers and fauna, if it's your thing, and the 35cm are really, really close.
The bokeh is smoother even wide open, as you can get closer to your subject. It's more contrasty than before, again, thanks for the Super Spectra coating, with no stronger edges. It's not as smooth as the L series as it need more glass elements, but worth the price. Shallow depth of field portraits, video interview with no background interference and details are better than the f/1.8 II.
VERDICT
It all brings us to the question: is it worth the upgrade or not? Well, if you use the EF 50mm f/1.8 II every single day, then yes, it's worth it. The build quality is vastly improved and the optical performance is a hair better. I just can't recommend the older f/1.8 II for the same price, it's as simple as that. But if you're not a heavy user, there's nothing new to see here: it's nice, well put together, but not mandatory for US$130. Save your money for something else. Nice shooting!