Canon EF 200mm f/2L IS USM
Estimated reading time: 11 minutes.
July/2014 - The EF 200mm f/2L IS USM is Canon's largest aperture telephoto prime. If a f/2 aperture on a standard prime lens is desirable, like a 35mm f/2 or sexy 135mm f/2, on a 200mm it is just pornographic! It's ø10cm of maximum aperture in two and a half kilos of glass, with seventeen elements in twelve groups, figures worthy of a zoom lens. But they're inside a high class prime lens, with absolutely impeccable optical performance, that sometimes gets me thinking into sell all my kit and purchase only prime telephotos, like: the 300mm f/2.8, the 400mm f/2.8, 500m f/4…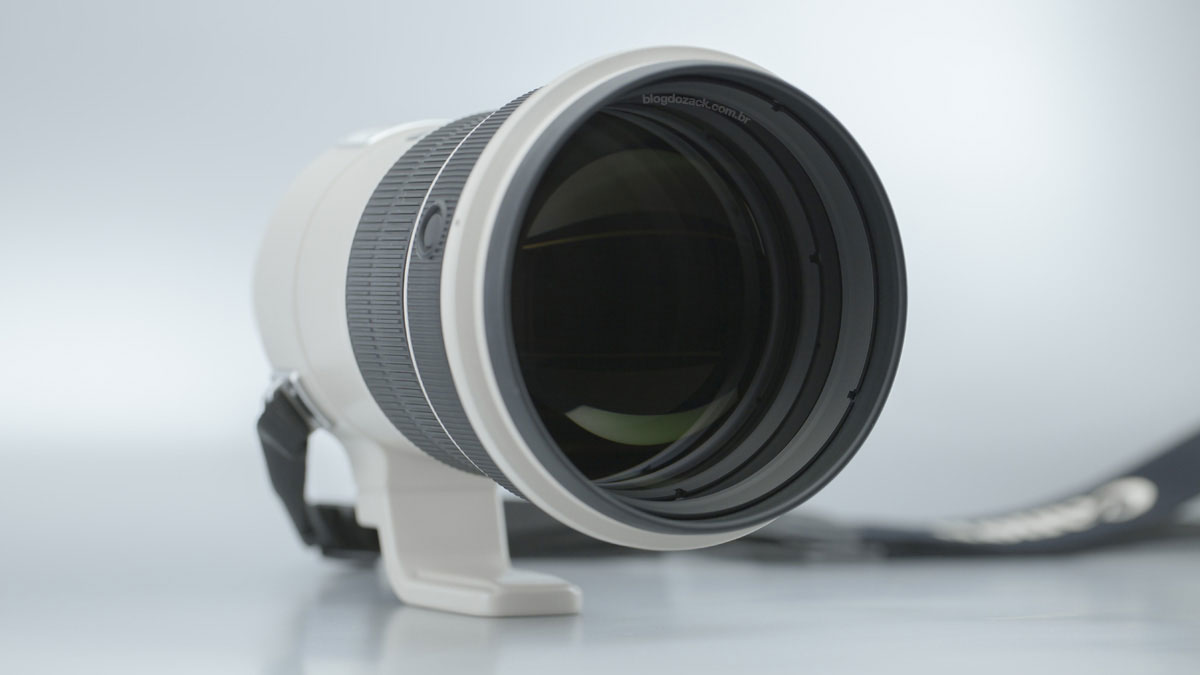 This beauty got on vlog do zack in 2011 after much deliberation about which telephoto prime I really needed. The 30mm f/2.8L II IS USM is too long for what I shoot (landscapes and some portraits) and the 200mm f/2 with the Extender EF 1.4X turns into a similar 280mm f/2.8 (with a slight drop in image quality). The EF 200mm f/1.8L USM was available on the second hand market but features no image stabiliser, and Canon won't service it anymore. And the 200mm f/2.8 from the zoom EF 70-200mm f/2.8L II IS USM never really got my attention; the vignette is high and I need a perfectly smooth frame for most landscapes, that usually includes the sky.
So I took the plunge after some bizarre calculations, mainly about the time it would take to see the investment back, and went for it. I ordered it from Calumet Photographic in L.A (R.I.P.), bought my ticket and travelled to pick it up, in person. It was one of the best photographic journeys I took in my life, as probably every other day I used this lens. And now you can read all about my experience with Canon's best short telephoto prime. Nice reading!
BUILD QUALITY
At 2540g the EF 200mm f/2L IS USM is the heaviest lens I own. It might sound like a lot, but actually this is Canon's second "new generation" (from 2008) lens, build with techniques made for lightness, with lead-less glasses and magnesium body. It's actually half a kilo less than the EF 200mm f/1.8L USM besides featuring a new IS module. It is easy to handhold during the day or carry it around on its own shoulder strap. It is too heavy to be carried from the camera, so beware not to damage your EF mount, even on higher end cameras like the 1D series.
But the 20.8cm length is not all that different from the zoom EF 70-200mm f/2.8L II IS USM (19.8cm). However the 12.7cm thickness makes it much bigger. The 200mm f/2 spec requires at least a ø10cm aperture, so the glass pieces are huge. It funnels to the EF metal and it is all metal: the exterior barrel, the non-removable tripod colar, and the focusing ring. I would like to think it is "better built" than other L lenses, but it's actually not. They're all great, but here in a whole different scale.
Inside it's 17 elements in 12 groups and I don't remember seeing a prime lens with so many glass pieces. Two UD and one fluorite eliminate any chromatic aberration, and guarantee excellent resolution from side to side. The rounded 8 blade aperture keeps the bokeh smooth at any f/stop. And the image stabiliser is unique on Canon's lineup to feature up to five stops of correction, great for handholding the lens. Drop-in ø52mm filters can be used at the back and it's the first time we see such mechanism on vlog do zack; it's compatible with other white top telephoto primes.
The distance window is very generous and features distance markings in feet and in meters, with f/16 and f/32 hyper-focal settings; and an infinity compensation mark (it can change depending of the lens temperature). The new MFD drop from 2.5m (on the EF 200mm f/1.8L USM) to 1.9m and is great for short working distances, like inside some studios. The non-removable tripod collar rotates and features º45 clicks. It theoretically can be removed if you mess around with some screws, but I don't really recommend that. The lens model is engraved on an aluminium tag.
In the box, Canon includes the 200 carrying case, the ET-120B lens hood and the E-145B lens cap. The case is made exclusively for the 200mm f/2L with padded cushions and velcro straps; there's even a keylock to carry it inside an airplane (most airlines accept it as a carry-on item). The carbon fiber hood adds 5" to the lens design. Take very good care of it: it costs over US$500 alone! And unfortunately there's no traditional lens cap, this is actually a leather (fake?) that attaches around the reversed lens hood. Newer EF 300mm f/2.8L II IS USM and EF 400mm f/2.8L II IS USM comes with a shorter, nylon, more practical lens cap, and a new carrying case as well.
USABILITY
Canon's telephoto primes lenses are as easy to use than smaller, "lesser" lenses. Manual focusing ring, IS ON/OFF, limiters… It's all the same. But two exclusive features are present on the 200mm f/2: the focus preset and the stop buttons. There's a third feature on newer telephoto "II", the power focus for video, not present on the 200mm f/2L. How about a firmware update, Canon?
On Focus Preset you can set a focusing distance memory and activate it anytime. It's great for fashion runaways when you know where the models will be by the end of the catwalk; or sports when you know where the subjects will be. Just set the Focus preset switch to ON and press SET with the focusing distance you want; and turn the dented, front ring to get back to that distance. Focus will immediately reset to that position, no matter the camera or subject position.
The stop buttons on the other hand shut the AF mechanism OFF when pressed. It's great for sports with a net (volleyball, tennis), once the camera locked focus on the player and you don't want it reseting on the net. Just press the stop button and the AF will be shut. "But isn't it easier NOT to press the AF-ON button on the camera?" Yes, yes it is. But as these telephotos are long, sometimes it's more comfortable to control the lens on the lens, specially when using monopods.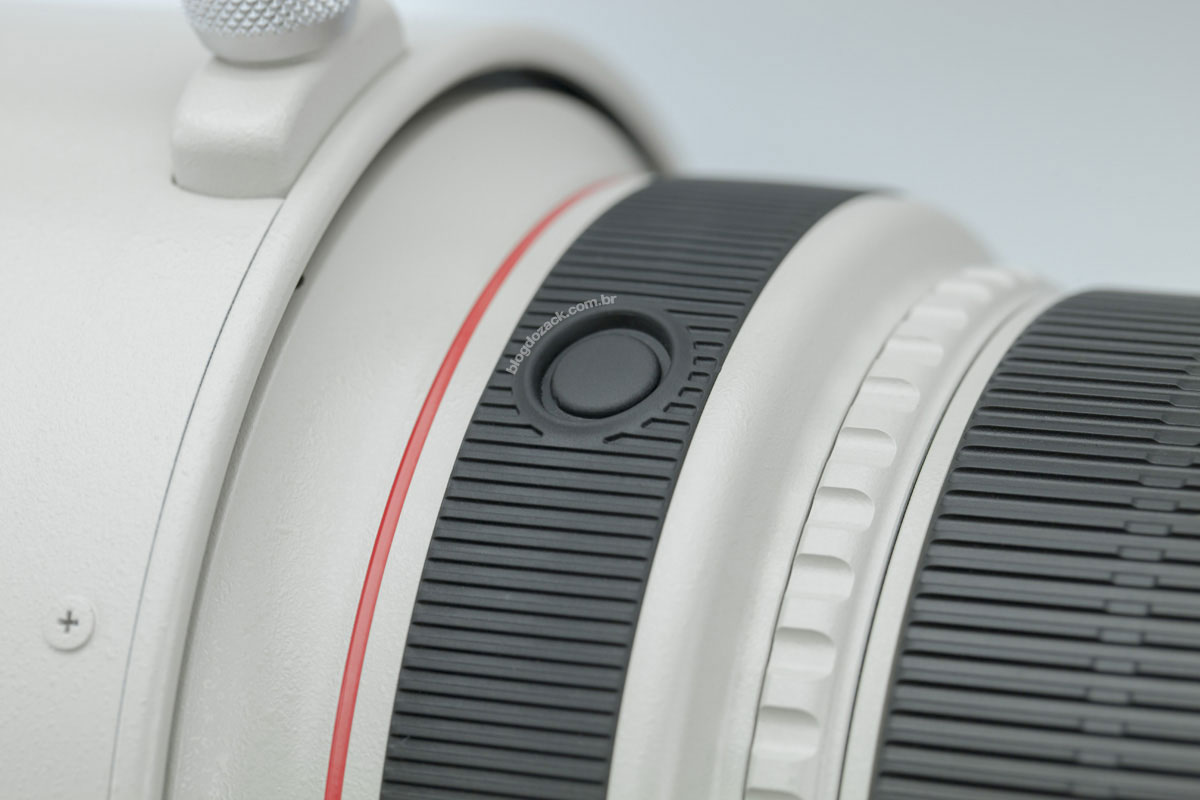 The rest is easy. The MFD is 1.9m and ideal for short DoF shots, good for isolating your subject. You can limit the AF distance to 3.5-infinity when you're sure nothing will come closer, for even faster performance. It accepts the EF Extender 1.4X (280mm f/2.8) and the Extender EF 2X (400mm f/4), both with phase detection AF and active image stabiliser; with some drop in image quality. I found the EF 200mm f/2 the most flexible because it can become a 280mm f/2.8 or a 400mm f/4.
A tiny complaint goes to the IS module that is a bit noisier than usual. There's two classic modes: 1) for both axis and 2) for panning. But with five stops of correction, the enormous movement makes a lot of noise. Canon even had to release an article explaining this is completely normal. At 200mm and five stops, you can get sharp photos up to 1/5, in theory. It also detects the tripod and can compensate for the mirror slap on slower shutter speeds. It works.
COMPARED TO THE EF 70-200mm f/2.8L IS II USM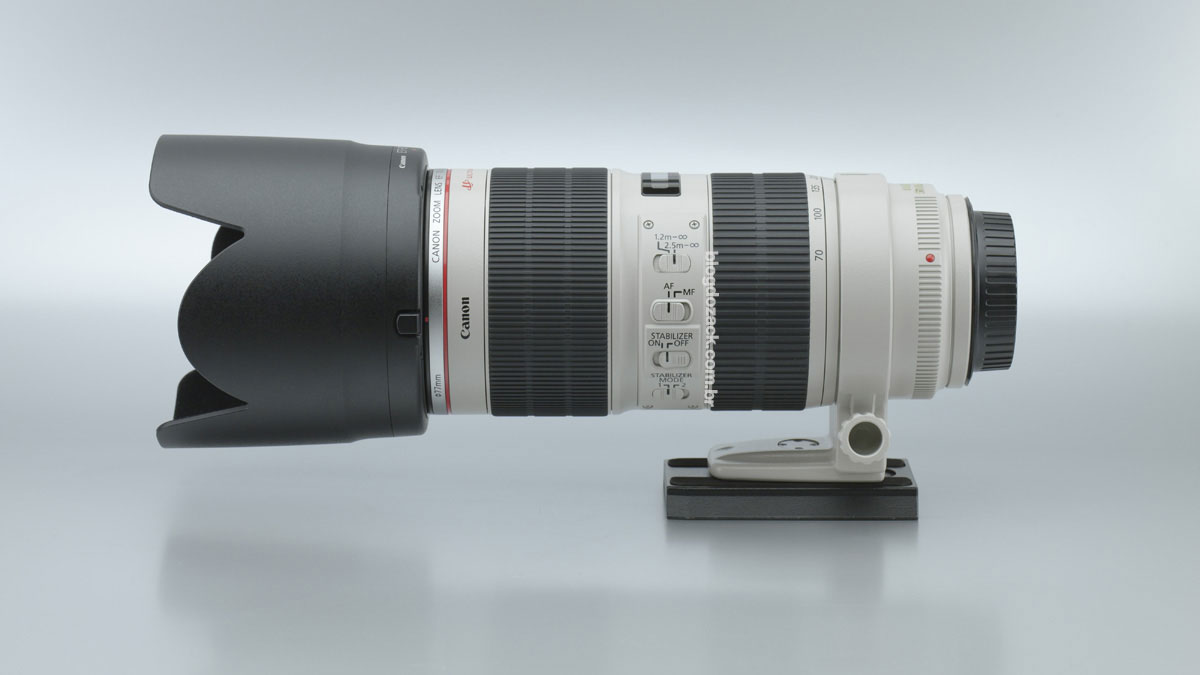 The closest lens in focal length and aperture is the zoom EF 70-200mm f/2.8L IS II USM. Why not the prime EF 200mm f/2.8L II USM? Because it does have IS and… it's not white. :-D The zoom is much more flexible and easier to use, from, obviously, 70mm to 200mm. And at 1.49kg, it's a one kilo lighter. AND it accepts ø77mm filters, with an easier to use hood and less than half the cost (US$3500 less). But did I mention the prime is f/2? That's twice the light gathering capability and double the shutter speed, and sometimes it means getting the shot or not.
About its image quality, zoom owners can celebrate. Nope, there is not a big leap in image quality between these prime and zoom lenses. The EF 70-200mm f/2.8L IS II USM is by far one of highest performance lenses on the market, and it's clear on side-by-side comparisons. Both lateral CA levels are identical (minimum) and resolution is high wide open (at f/2 or f/2.8). The biggest difference lies on the vignette that is much less pronounced on the prime lens, perfect for landscape shooting. The depth of field is totally different, but not really an argument. You either need the prime extra stop of light or be happy with the zoom lens, that is as good.
IMAGE QUALITY
I probably jumped up and down while I was editing this review photos. Wow! The next photos seem mundane, easily generated. And they are. But what is impressive is the level of post processing that was needed for these results. Minimal. While some photos require five minutes of retouching and adjustments on Adobe Camera Raw trying to 1) render what I saw in reality and/or 2) make the photo seductive, saturated, on Canon's EF 200mm f/2L IS USM files I did minor saturation and contrast adjustments. And that was it! It's perfect straight out of the camera.
Even wide open at f/2 both contrast and saturation levels are excellent, making colours pop on the screen. It's proof that Canon's colour science creates the best pictures. No, they're not faithful to reality: yellows are too yellow; reds are too strong; shadows look blueish (?)… But they just look awesome! You can feel a full frame look even from the EOS 60D files: great colours and blacks that are black. And on Canon's EOS 5D Mark II files you can see some medium format qualities: impeccable sharpness and perfect colours. Photos are on a different level of greatness.
The lack of any optical imperfection is scary. Zero software correction is necessary. Lateral CA? Didn't see it. Axial CA? Where? Lack of resolution wide open? Nope. This lens make others feel broken. Sometimes I feel like selling everything else and using only telephoto primes…
Maybe the only imperfection you'll find of EF 200mm f/2L IS USM photo lies on the limits of shooting on telephoto distances, mainly the atmospheric distortion. Shooting from far puts too much air between you and your subject, and on hot days the air become tiny lenses, bending light and erasing any chance of sharpness. Details turn into mush and require specific times of the day for the best results (before/after the heat).Depending of the photo it can destroy the file.
VERDICT
Unfortunately made with professionals in mind, the Canon EF 200mm f/2L IS USM delivers all one could ask for: state of the art build, ease of use and absolutely impeccable results. But you have to pay its price, US$5999, out of reach of most photographers. It's a shame: creatively it could be put for good use and it shouldn't be limited to the professional market. The matter of the fact is: "200mm f/2" demands lots of glass, and glass is heavy. Heavier formula demands precise build, that is expensive. And there you have it… Maybe someday Sigma might develop a 200mm f/2. While it doesn't happen, save your money and adopt a top telephoto prime. Nice shooting!