Fujifilm X-A2
Estimated reading time: 11 minutes.
September/2016 - The X-A2 is Fujifilm's entry level APS-C X-camera. A complete opposite to the larger, all-metal, cutting edge X-Pro 2 we saw, the X-A2 is smaller, plasticy and price oriented, serving as a doorway to X-mount lenses. With a retro styling made to please hipsters and bloggers, it looks like a rangefinder camera with a faux leather finishing. But the headline is at the back: with a 175º tiltable LCD screen, the X-A2 was made for selfies, playing nice with the younger crowd. Inside the 16MP APS-C CMOS imager is sans-X-Trans, to only on Fuji's lineup, steering it away from professionals, besides the EXR II processor keeping the "Classic Chrome" film simulation that made the brand famous. Sold for just US$549 with the XC-16-50mm f/3.5-5.6 OIS II kit, the X-A2 is ready to go places to stylish for a DSLR. But does it make a good job in spite of its basic specs? Let's find out!
BUILD QUALITY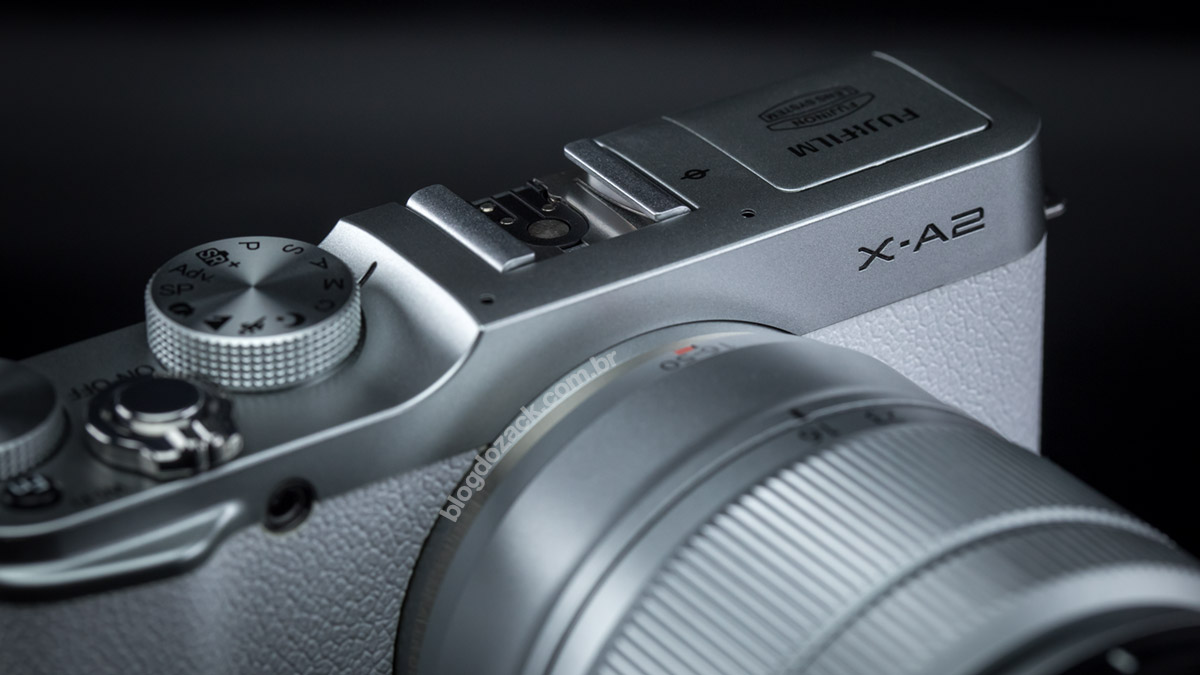 At 116.8 x 66.5 x 40.4mm of 350g sans-lens, the X-A2 is long and light in your hands. Completely covered with plastics on the outside, and buttons that wouldn't feel misplaced on a cheaper compact, unfortunately the A2 gives the impression of a very low end product, although it kept itself together in over two months of use. At the front, the metal mount is robust, great to use with large XF lenses, but overall it's a simplified build, honest to the US$549 price tag. We're not in PRO DSLR land anymore, but it's a nice upgrade for those used to shooting with a smartphone.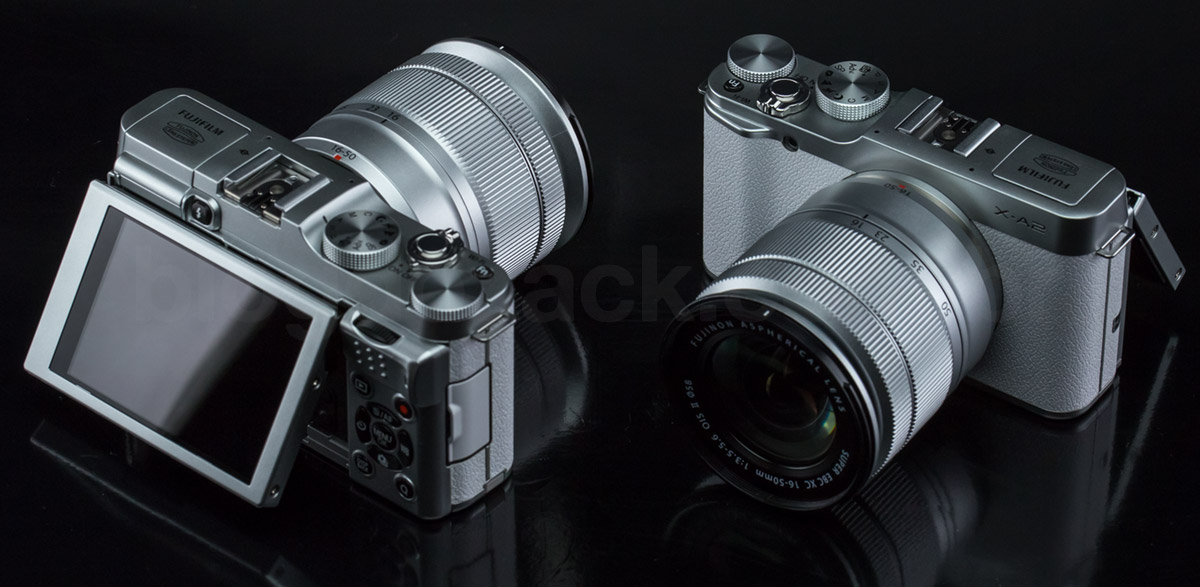 In your hands the X-A2 handling is borderline uncomfortable on the right hand side, asking for the left hand camera support to balance larger lenses. As the camera body is covered with dials and buttons, there's little room to actually hold it, a common issue with mirrorless systems. Mounted with the featherlight XC 16-50mm kit lens, it's a good experience: a slight squeeze on the camera body is enough to use it with one hand. But together with larger lenses, like the XF 18-135mm, and the ergonomics goes down the drain. At least all controls are right thumb oriented, comfortable to use with no finger bending. It's only lacking a beefier grip, like Sony did on the A6300 line.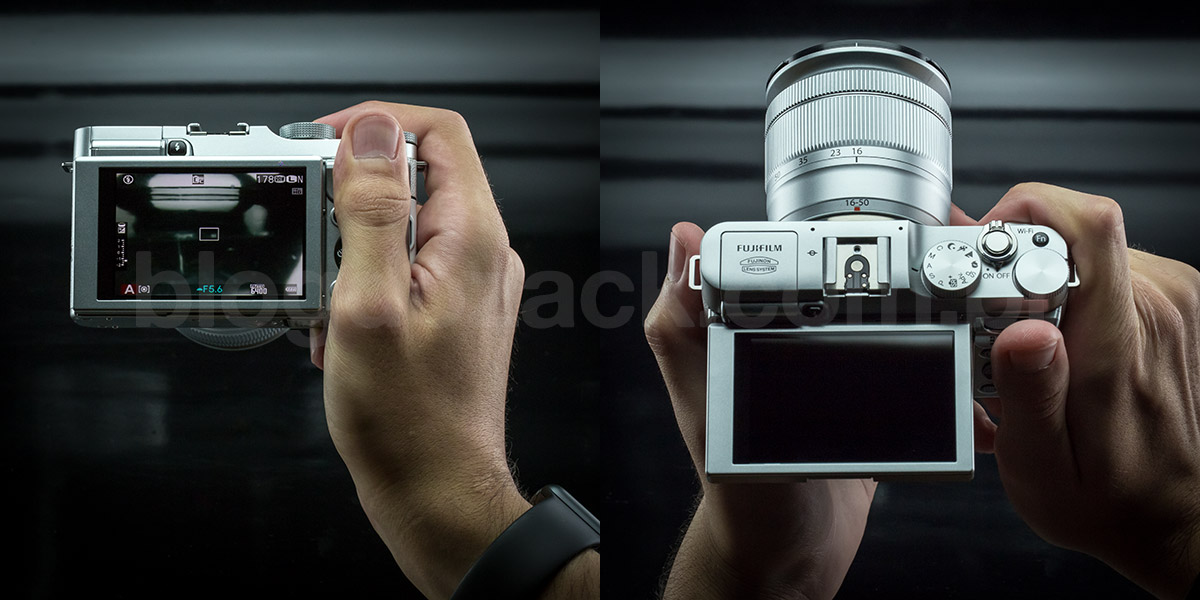 At the rear, the camera body is dominated by a 3" 920k dots LCD screen, tiltable 175º upwards; that is, visible at the front side (or 45º downwards). While it won't be praised by it's sharpness or color fidelity (it's not a retina display), plus the lack of any touch input (understandable for an early 2015 entry-level launch), I really enjoyed using it for APS-C selfie shots; a relatively large format I'd otherwise consider "for pros only". The rear panel structure is not the best: it wobbles even when "shut" flat into the camera body, and when fully extended the plastic (screen) and metal (structure) mix feels fragile; bump it once and it's broken forever. But the idea of using a dedicated high quality camera for selfies really got me, with specialized face and even eye detection for perfect portraits.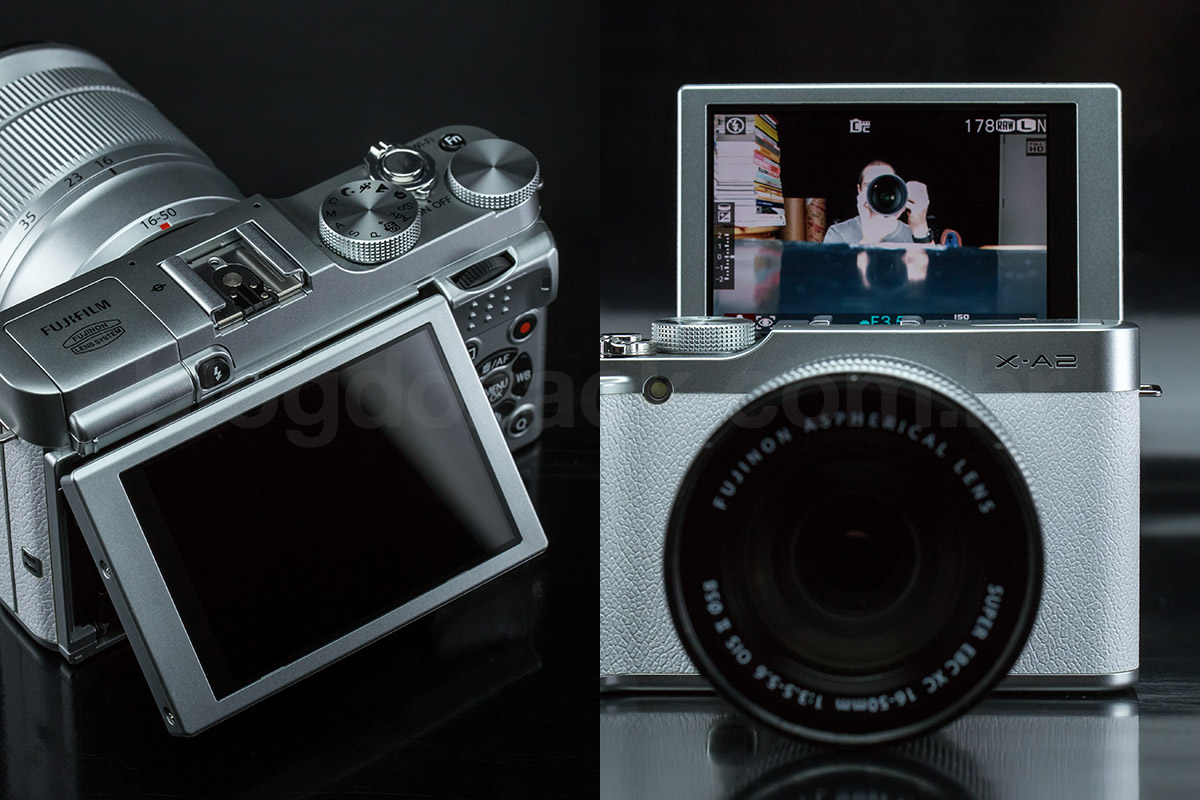 Simply tilt the LCD all the way up until it turns to the front, and the camera automatically engages the face + eye AF detection. It works well if the lens allows for such close ups. The XC 16-50mm II, for instance, focuses as close as 15cm, enough for normal sized arms. But the XF 18-135mm 45cm minimum focusing distance proved a bit too long for most selfies. And as the depth of field is shortened by the large format optics and subject-to-camera distance, there's a good chance the background will come out of focus; going against the tourist-selfie idea. So it's a good idea to force the lens aperture down (higher f/stop) before this kind of shot. It's a nice idea to have that I didn't thought would work so well, and it's a giant leap forward most smartphone's selfies.
On the right hand side the rear panel is covered by buttons and a vertical dial, following to an upside shutter release, Fn button and ON/OFF rocker. The tactile feedback of these buttons reminds us of the US$549 price tag; they're all clicky and tight-ish. The rear buttons are well organized, easy to navigate the menus (center button + four directional) or to access key functions like playback, immediate video recording, DISP (for LCD information) and Q (for quick settings); there's no ISO button, but the frontal Fn one can be set to any of the camera's settings. The rear vertical dial controls either the aperture or the shutter speed, and I found it very intuitive to use, more so than to select the f/stop on ring-capable lenses (R). And when it's time to review your photos, it functions as a zoom dial with a fast 100% preview through a downward click.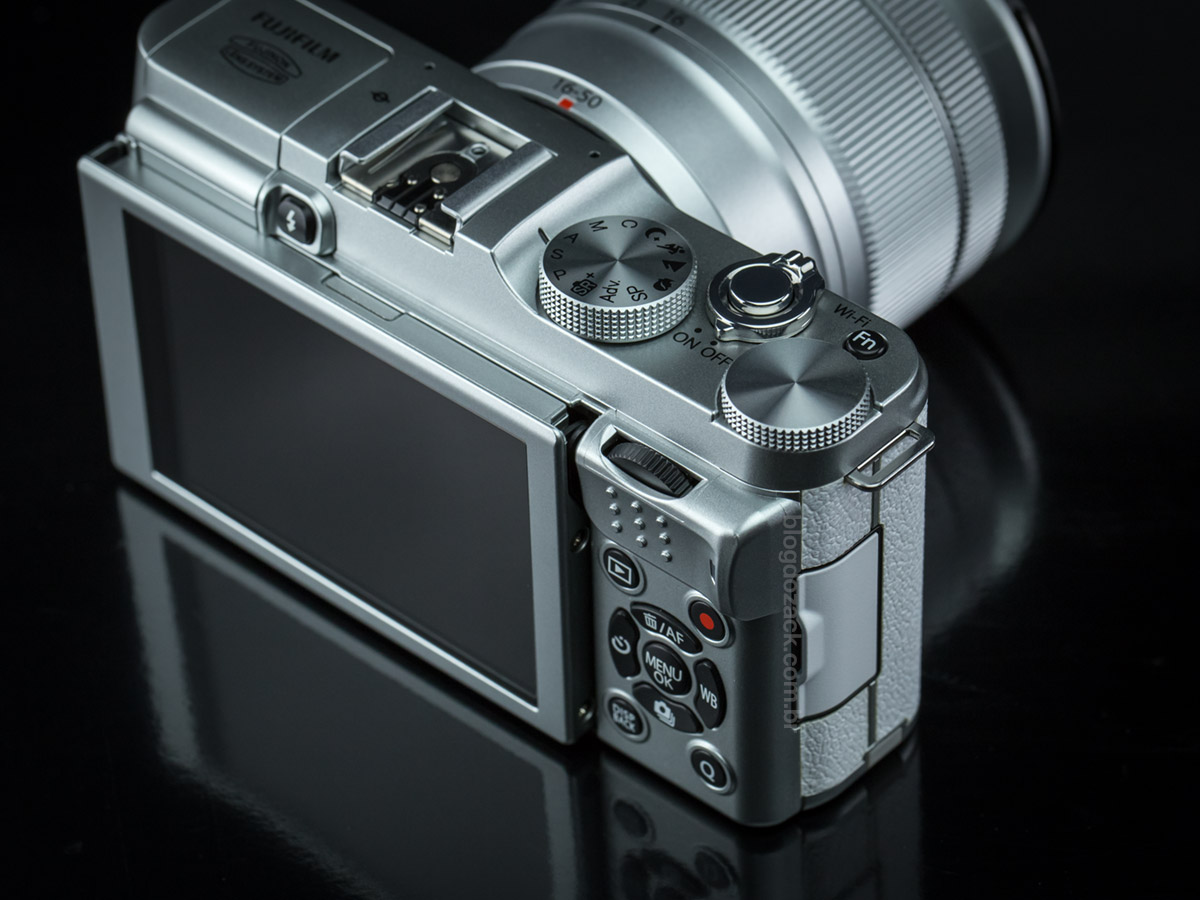 At the top, the mode selection dial offers excessive 12 options. There are traditional PASM and C (custom) modes, a SR+ auto scene detection for 57 cases (so… AUTO?); an "Adv" mode that's not advanced, it just simulates weird software effects like toy and mono color, JPEG only; the SP mode for smooth portraits, erasing skin imperfections, also JPEG only; and other uses like night scene and landscape. Next there's a unmarked dial used for exposure compensation (up to + – 2EV), handy on semi-auto modes. And at the front the shutter release button is painted with a slippery chromed ink, begging for scratches over the years. The ON/OFF rockers suffers with it as well, and it's too hard to turn, making it difficult to use at times. It's by far the worst ON/OFF switched ever.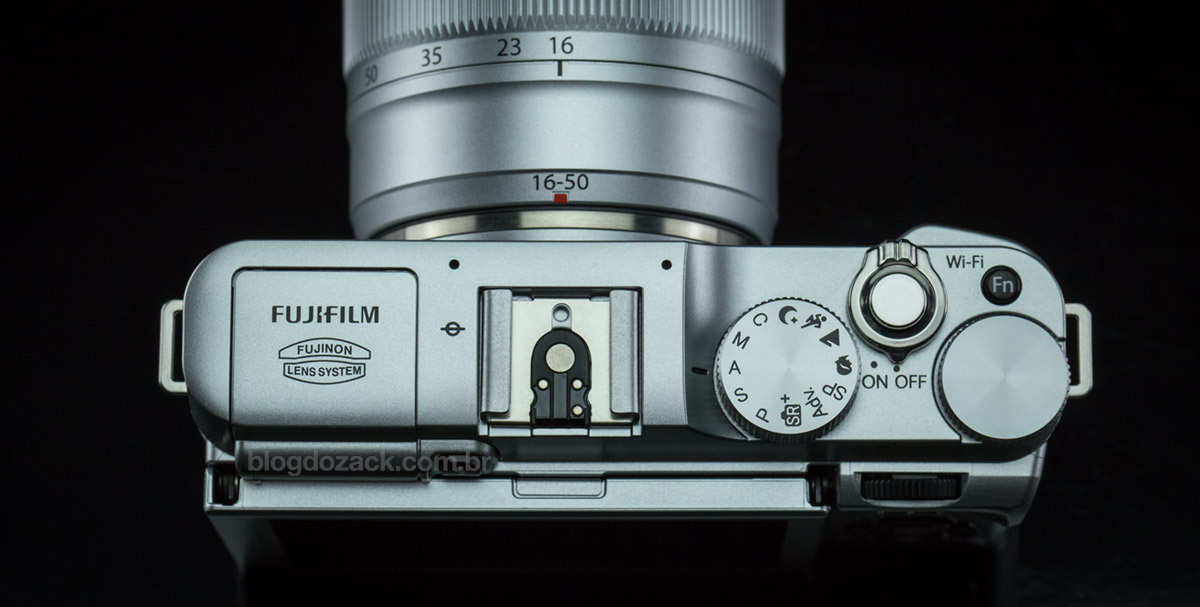 Finally on the left hand side, at the top, there's a built-in flash; always a great addition (you know, Nikon D500?). It won't do more than a guide 7 at ISO200, useful only for close portraits. But it's very flexible with flash exposure compensation, 2nd curtain and slow synchro, and even a commander menu for wirelessly adjust separate units. It doesn't eliminate the full hot-shoe on top of the camera (1mm off-center to the lens), nice to use your X-A2 with larger flash heads or radio controllers. On the right camera side are HDMI and USB2.0 ports, behind a sluggish plastic cover. And at the bottom the 410 battery + SD UHS-I cards sits under a well built, spring loaded door.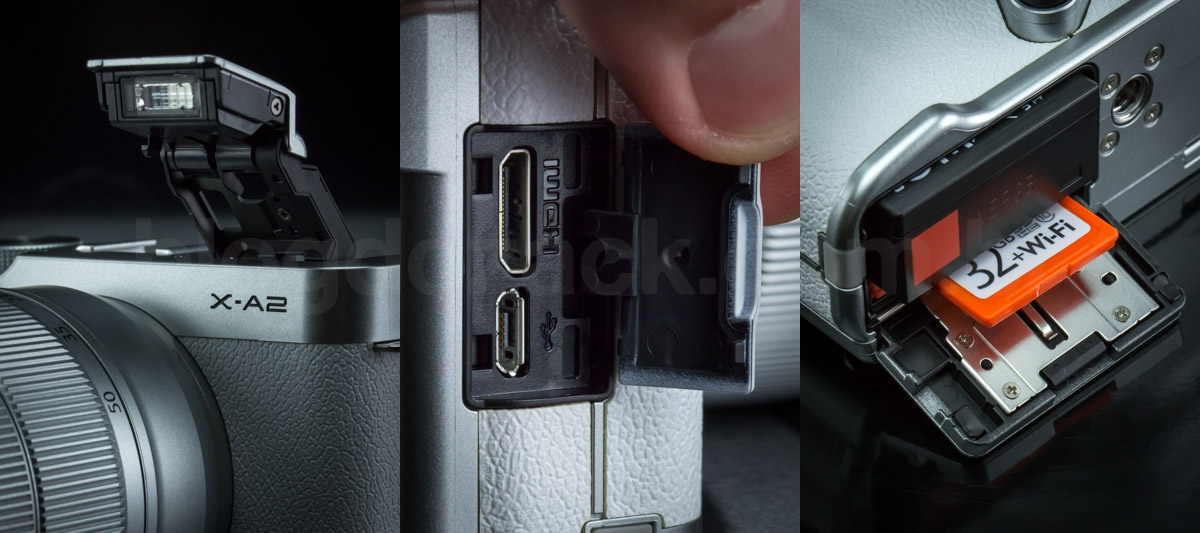 The Fuji X-A2 is a mix of materials, functions and interesting price point. Apparently nothing was left behind, and that's very positive. I really wasn't expecting much from a US$549 kit (with extra battery, 32GB card and filter at B&H), but it delivered a nice camera. The ON/OFF rocker is my solely complaint, questioning the camera's durability: it the rocker breaks, you're fucked. The rear LCD screen wasn't my biggest interest (no touch nor retina), but it's a lot of fun to use, for high end selfies. Mounted with the XC 16-50mm lens kit, the X-A2 is nice to carry around, and considering what I've seen on its functions and images, it clear how thoughtfully Fuji designs every camera.
THE GOOD – OVERALL PERFORMANCE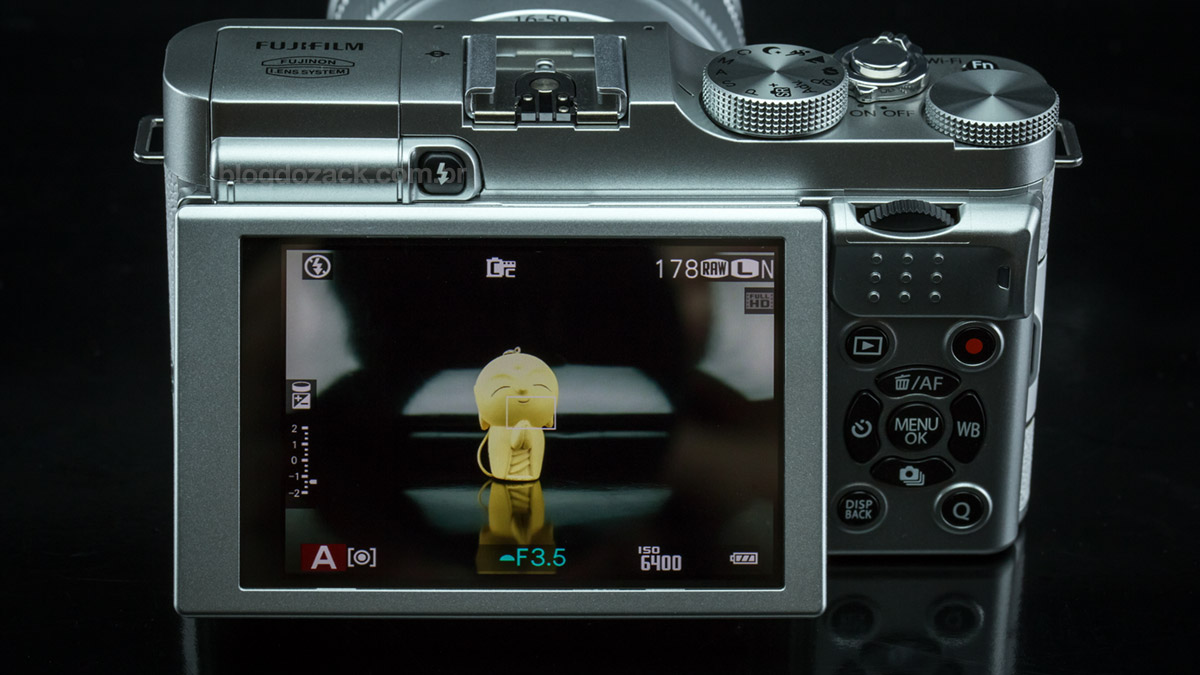 Besides being mirrorless and cheap, the X-A2 behaves like a serious camera, the least expected from a 2015 consumer electronic. Its numbers are fair: 0.5s boot time (remember the age long A7II boot?), up to 5.6 fps burst rate (new on some entry level DSLRs, like the Canon T6i), 30 JPEG or 10 raw image buffer (also bigger than the T6i), and a 0.05 shutter lag; much faster than any phone. It's a point-and-shoot experience on a large sensor camera, not lagging under most situations.
THE BAD – AUTO FOCUS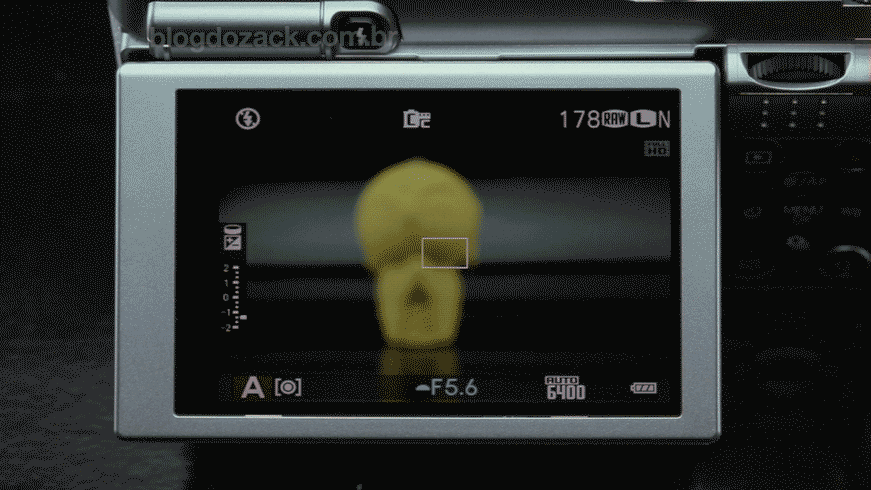 However what will be missed for long time DSLR shooters is the phase detection AF, not implemented on the X-A2. Its AF is barely usable: it's 49 points over a 7×7 grid that solely detect contrast, a huge step backwards modern cameras. It demands a lot of luck (and light): it works fine on calm, everyday situations (Fuji states a 0.1s AF time), but under challenging scenes it fails to deliver. With the XC 16-50mm kit lens, it's okay to use: point and shoot, as the image naturally falls under the all-in-focus category due to the lens aperture. But with the longer XF 18-135mm, it's really, really bad: it takes forever to seek contrast and most times it fails to lock focus. And to add insult to injury, forget any predictive mode for continuos shooting. While Fuji added "continuous" and "tracking" AF modes on the menu, they take effect PRIOR to the shot. So it's not the camera you'd want to photograph your non-stoppable kids or friend's candids, fatally limiting its usage.
THE CHEAP – WI-FI and 1080P30
The X-A2 also comes built-in with Wi-Fi and 1080P30 video recording, both very limited in its functions. The wireless capabilities demand a separate smartphone app (Fuji Camera Remote, free for iOS and Android), and it can only download the camera's photos (no remote control with Live View for group shots). And the 1080P30 video is made by a line-skipping sensor, filled with aliasing and moiré, worst than any 2012 smartphone. The auto focus is jittery during video recording, not ever deciding in which subject to lock-on. So it's not a well though implementation, being there just for marketing purposes. It's like the software engineer went for coffee and never came back.
IMAGE QUALITY
With a 16.3MP CMOS APS-C sensor, the X-A2 headline is the lack of the X-Trans technology; Fuji's innovative color array that aims for less moiré and higher resolution. Besides the traditional Bayer array, this entry level camera doesn't disappoint: the image quality is fairly high from ISO200-6400, the native raw values, ahead in terms of sharpness and colors to even costly models. It's a surprise even with the XC 16-50mm kit lens, that we'll see on a different review. Together they shined around New York City, with colorful files filled with details, virtually identical to even the best DSLR. I really wasn't expecting much from a US$549 kit camera, but it's good enough for most jobs, not only as simple point and shoot, always with you, toy camera. Fuji means business with it.
The native raw ISO range is 200-6400, against JPEG's 100-25600. Fuji probably didn't want to canibalize its own lineup, software limiting the entry level camera, ridiculous. But the 200-6400 range is more than enough to put the X-A2 to the test, with plenty of dynamic range for shadow recovery at base ISO200, and not too much noise at the highest value. It's indeed a large sensor camera performance: impeccable sharpness and resolution for everyday shots, thanks to the bigger optical system, together with the flexibility of raw post-processing. The shadow recovery is impressive due to the lack of false colors, ahead of even brand new Canon APS-Cs (EOS T6i).
"Times Square" at f/5 1/75 ISO400 @ 25.6mm.
"8 av" at f/5.6 1/60 ISO2000 @ 24.4mm.
"Pure Style" at f/5 1/60 ISO2000 @ 26.9mm.
Raising to ISO to generous values, the X-A2 APS-C soul begins to shine. Infinitely better than a smartphone and rivaling even same generation full frames, it's incredible how the colors remain intact up to ISO6400. Fine details are visible next to an organic noise pattern, that look gorgeous on prints or disappear on web outputs. Up to ISO2000 the X-A2 is identical to the recently tested Nikon D500; proof of how dependable the APS-C format really is (at least outside of Canon's EOS cameras). It's hard not to justify a modern APS-C purchase that would otherwise be associated with lesser cameras from the DSLR age, especially compared to old school "better" full frames models.
Automatic white balance and exposure values are usable on the X-A2, with few exceptions. Coming from the Nikon D500 review, with is photophobic metering, it's much easier to live with Fuji's JPEGs, that are not as dark under similar mixed lighting situations. Shooting raw is even better, with almost zero post-processing; it's a very reliable camera. But the white balance can be a little tricky under electronic light sources, and the Film Simulation profiles makes for an even worse final image look. The Velvia option, for instance, tends to cast a green tone over white walls, making it look like inside of a hospital. So consider shooting raw whenever inside, to deal with the WB later.
100% crop, before and after some +5 raw recovery.
"LED" at f/5 1/60 ISO500 @ 16mm; the dynamic range is flexible enough to extract life like images.
"Times Square II" at f/5 1/60 ISO500 @ 25.6mm.
"Oculus" at f/6.4 1/480 ISO400 @ 16mm; before and after some software compensation, notice the underwater look of the Velvia Film Simulation.
The X-A2 EXR-II processor JPEG engine is, as usual, a bit aggressive towards the CMOS. No matter the Film Simulation setting, photos lack any dynamic range with burnt shadows and clipped highlights, impossible to recover in post. It's impressive how the raw file recording is flexible in keeping information, especially on the shadows, but the JPEG engine trow it all away; hard to recommend it for everyday shooting. Under higher ISOs the noise reduction is also strong: fine details turn into mush, very different from higher end Fuji's Grain Effects.
100% crop, in-camera JPEG engine kill any high ISO detail.
100% crop, EXR II processor is too aggressive towards the details.
100% crop, the otherwise pretty noise footprint turn into mush on straight out of camera JPEGs.
100% crop, fine details are erased from JPEGs; prefer to shoot raw.
VERDICT
The X-A2 got into my kit as a low cost solution to the XF 18-135mm review; purchased around the X-Pro 2 review, but never really tested with that body. So I decided to give Fuji's entry-level offering a chance, without the bells and whistles of better X-Trans cameras. And it delivered a nice surprise: a reasonably well put together product for its price, good function set and, considering the image quality, a camera ahead of the competition. Nope, it won't win any awards about its built, size and ergonomics; we've seen better APS-C mirrorless (although more expensive). But the overall results really made a good impression: considering its price and age, it doesn't lag behind even some full frame cameras in dynamic range, resolution, color rendition and high ISO performance. So it's easy to recommend it: those looking for a budget camera to use Fujinon's excellent X lenses, this is it.