Fuji XF 18-135mm f/3.5-5.6 R LM OIS WR
Estimated reading time: 07 minutes.
September/2016 - The Fuji 18-135mm f/3.5-5.6 R LM OIS WR is a 7.1X zoom for the X-mount. Part of the high end XF Fujinon lineup, it's a premium APS-C lens filled with technologies to justify its insane US$999 price tag at launch; now at US$699. Large and heavy, it goes against the mirrorless ideal of a lighter camera, being bigger than some DSLR equivalents. But its top of the line built, made weather resistant (WR) using over 20 seals, its fast, linear AF motor (LM), the physical aperture ring (R) and the optical image stabilizer (OIS), make it the perfect zoom for your X kit. But does the performance justifies the price? And all its size, is it a match for the compact X-mount cameras?
BUILD QUALITY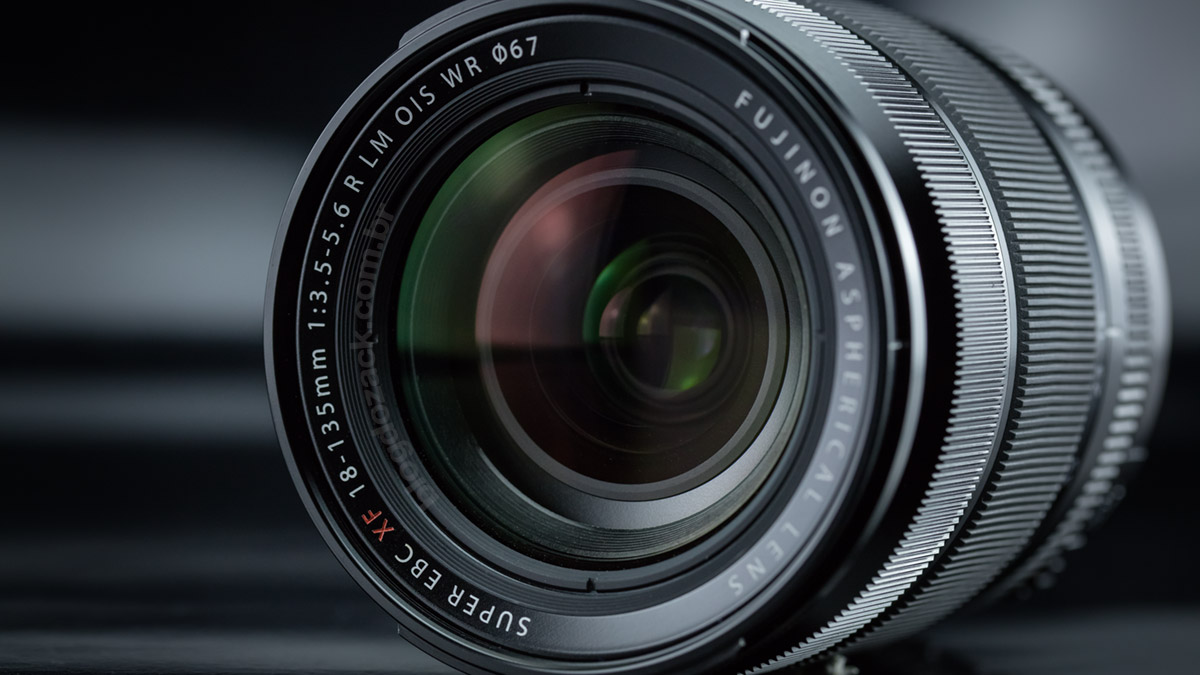 At 10x7cm closed and up to 15.8cm extended, of 480g of plastic tubes and metal rings, the Fuji XF 18-135mm feels more like a DSLR companion, than a lens made for a compact mirrorless camera. Big and clunky, it looks comical on the tiny X-A2, the X-mount entry level model, and I believe it's no match for any other X-cam neither, as none of them have a sizable right hand grip. With a robust barrel that extends for 18mm to 135mm without wobbling, at least it is not front heavy, due to the use of high quality plastics. But the metal rings finished with black paint make it looks like a serious equipment, and to take it for a walk doesn't really feel like a nice day in the park.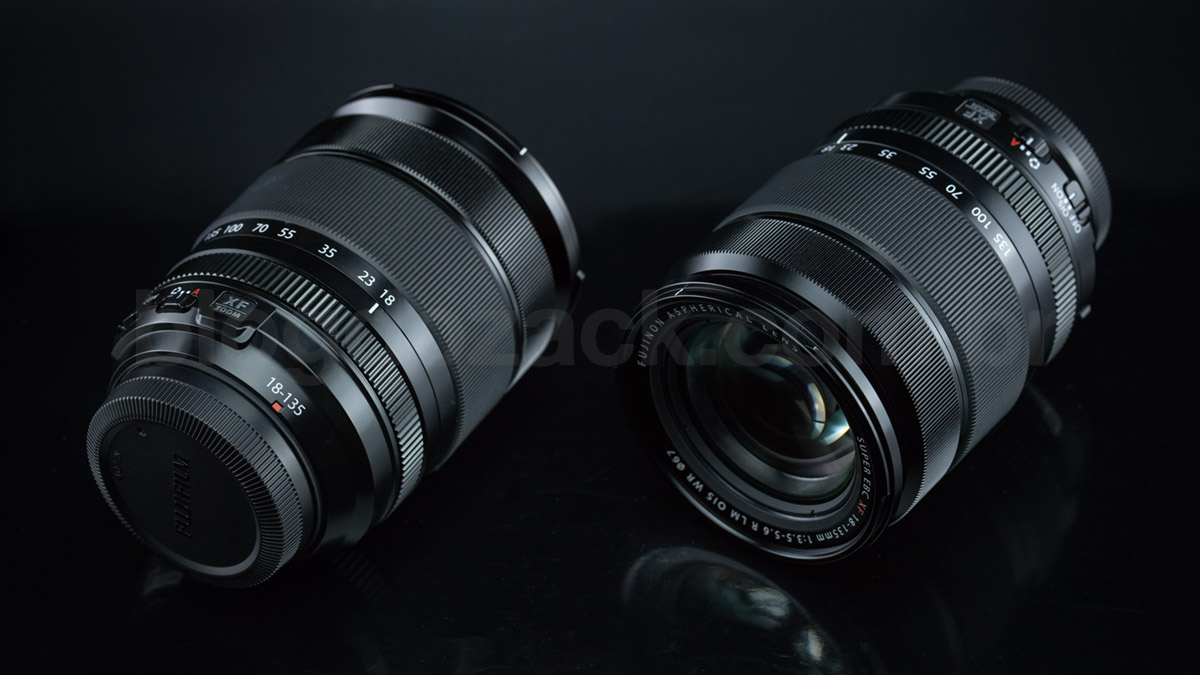 In your hands the ergonomics are chaotic with Fuji's X-cameras because none have a proper right hand grip. The generous 34mm rubberized zoom ring could make it a breeze to use, if it wasn't for a detail: my copy is incredibly tough from one end to the other, making it impossible to use it with only one hand. So this is one of those lenses that I must turn the camera to extend the zoom, as the supporting hand is at the wrong side. At the rear, near the camera body, sits an aperture ring, but unfortunately it's electronic, plus without any f/stop markings. So you must rely on the camera LCD to tell the aperture, and on a software that resets the input value at every boot. If you're one those photographers that constantly turns the camera ON/OFF, you must have patience: at every camera boot, you'll have to set the aperture to the desired f/stop, taking some of the agility away.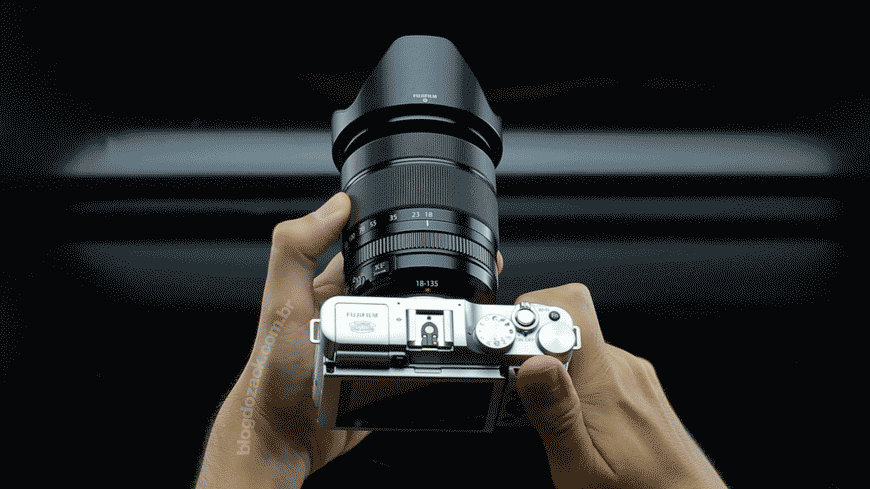 Inside, Fuji built the linear auto focus motor, as fast as 0.1 seconds, and the 5 stops OIS. The linear motor is a first on blog do zack. Instead of gears or magnetized rings, a linear motor (LM) works with flat electronic beds, driving the motor position on a linear movement. It's so fast and precise that, even with the contrast-only X-A2 AF, it's fast under good light conditions. You press the button and it locks focus, also completely silent. At the front the manual focusing ring is fly-by-wire, without any tactile feedback, that can be imprecise for video recording. And it doesn't sports a full time manual: if you want to manually focus, you must set the camera first, making it all slow.
The image stabilizer, on the other hand, is one of the best I've ever used. Rated at up to 5 stops, achievement I only knew on the US$5699 Canon EF 200mm f/2L IS USM, it works practically without any hassle. Two gyroscopes analise the camera's movement at 8000Hz, adjusting the optical path at 16000Hz, allowing for shutter speeds of 1/6 at 135mm. It's great for low light, indoor captures, with low ISOs compensating for the measly f/3.5-5.6 aperture. And just like the XC 16-50, it works great during video recording, without any harsh bumps. The OIS alone can justify the XF 18-135mm purchase as most XF primes nor X-cameras have an built-in image stabilizer.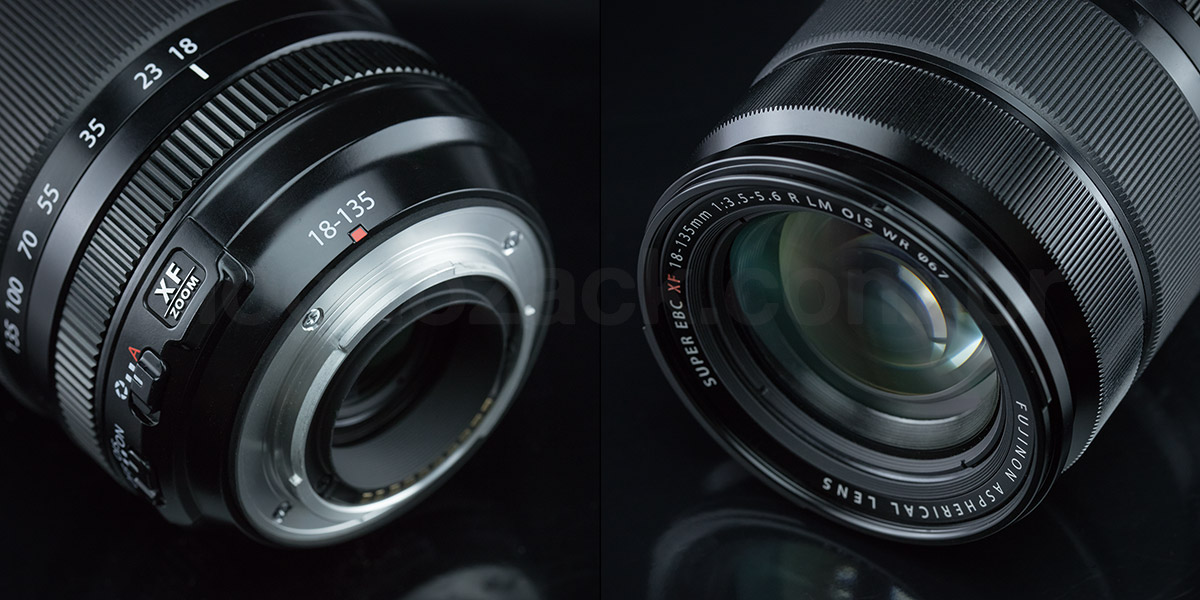 At the front the ø67mm anodized aluminium filter thread is faster the plastics to screw. The included lens hood goes on its own thread, used to avoid flaring. At the back, the metal mount uses a fixed optical element and a rubber gasket, together with other 20 sealing points, to prevent water and dust from getting inside the lens. There's even a breathing hole for the barrel mechanism, allowing for smooth zooming. The XF 18-135mm justifies its price on the good build quality and useful features, besides being a pain to use due to its size. The X-cameras feels great with Fujinon primes, but that might be the point: the zoom is so cumbersome that it might be the only one you'll be willing to add to your mirrorless Fujinon lens set.
IMAGE QUALITY
With a 16 elements in 12 groups optical formula, four aspherical glasses and two low dispersion, all with HT-EBCoating to avoid flaring, the Fuji XF 18-135mm f/3.5-5.6 R LM OIS WR is an example of Fujinon inheritance of great zoom lenses, some costing more than most cars. And the optical performance is great: although not comparable to most primes, it doesn't lag that far in resolving power and detail rendering, good for even large prints. My only issues with it is the mandatory electronic lens profile applied to every file, like the XC 16-50mm, making it impossible to judge how good (or bad) the lens really is. And some flaring issues, that make it unsuitable for backlit shots.

Wide open at any focal length, it's impressive how "clean" the XF 18-135mm files are. It's a mix of high resolution and contrast, that rivals most primes in clarity. It's not that "cheap zoom" look, suitable for even demanding prints and, together with the 16MP X-A2, the photos are identical to larger cameras. Even the robust build contributes to high quality images, as there're no misalignments to be found; something I've been noticing with lesser lenses. So the 18-135mm can make a good job substituting a prime lens set, adding the optical stabilization to all focal lengths.
Stopping down marginally enhances sharpness, noticed mainly by the longer depth of field. It's easy to be fooled by the measly f/3.5 and forget about shallow D'sOF, that will take away most of the corner resolution in tridimensional scenes. So architecture, landscapes and street photography require smaller apertures, and don't forget to use the right f/stop even on APS-C cameras. Also I didn't notice any significant performance difference from 18mm to 135mm, that's generally a complaint on this zoom category. Most lenses are tuned to work best at wide to standard, dropping resolution at the end of telephoto. But I didn't notice that on Fuji's design. Be it for wide shots at 18mm, or for portraits at the end of telephoto (206mm equiv.), the 18-135mm will get the job done.
With lateral chromatic aberrations and geometric distortions automatically corrected, there's only color and out-of-focus qualities to tell a story. Tones are well saturated and easy to manipulate, standard on all Fuji cameras. Deep blue skies and faithful greens are easy to be captured, a step ahead Sony's EXMOR sensors. And the bokeh looks quite pleasing on shallow depth of field settings. Besides the aspherical pieces, it's nice to see smooth background colors, not the neon tubes we get from most aspherical primes. So even in complicated situations, with fuzzy elements behind the subject, it's easy to isolate the character due to the smooth quality of the bokeh.
VERDICT
Overall the XF 18-135mm f/3.5-5.6 R LM OIS WR is Fuji's total-tech package, inside the only X-mount zoom you'll ever need. The build quality is robust, although my used copy will need a check-up on the zoom mechanism; it's just too tough. The size and weight are this lens worse qualities, making me question why it exists on a mirrorless lineup at all; it's as big as its DSLR counterparts. That's the number one decision to make prior to purchase. Optically it works: the glasses are reasonably high quality, together with a mandatory lens profile correction, making for great photos in a variety of situations; as long as they're not backlit. But it can justify a place in your kit due to it's OIS, that no Fujifilm prime sports yet. If you miss a stabilizer, than carrying this zoom might make sense. But if don't, you'll be better of with a compact set of large aperture primes. Nice shooting!