Nikon AF-S Nikkor FX 35mm f/1.8G
Estimated reading time: 06 minutes.
October/2015 - The 35mm "135 full frame" lens market is a very competitive one. Popular since the 70's, this focal length was chosen by manufacturers as an all around distance, flexible to photograph many subjects, while high performance zooms didn't reach mainstream. The 35mm equivalency is almost standard on smartphones, and what most photographers consider the same angle of view of the human vision. So an almost endless sea of choices, no matter the format.

The Nikkor FX AS-F 35mm f/1.8G is the missing piece on the "f/1.8G" full frame lineup connecting the ultra wide angle 20mm f/1.8G to the standard 50mm f/1.8G, the first ever Nikon lens on vlog do zack. The 35mm are a "wide standard" that work including the subject in the scene, not completely isolating it, letting the surroundings tell the story. For US$599 this 35mm follows the rest of the family with a modern optical formula, AF-S SMW and ease of use. Is it worth your kit? Let's find out!
BUILD QUALITY
At 305g of 72x71mm, the Nikon AF-S FX Nikkor 35mm f/1.8G follows the same ergonomics and usability philosophies of all AF-S f/1.8G. It's dimensions actually feel a bit large considering the focal length, as it's much longer than the 50mm AF-S (f/1.8G and f/1.4G), and even heavy for its size. Mounted on the camera it's better balanced that most AF-S because the weight sits near the mount, not front heavy like a f/1.4G, neither too light like the 20mm f/1.8G.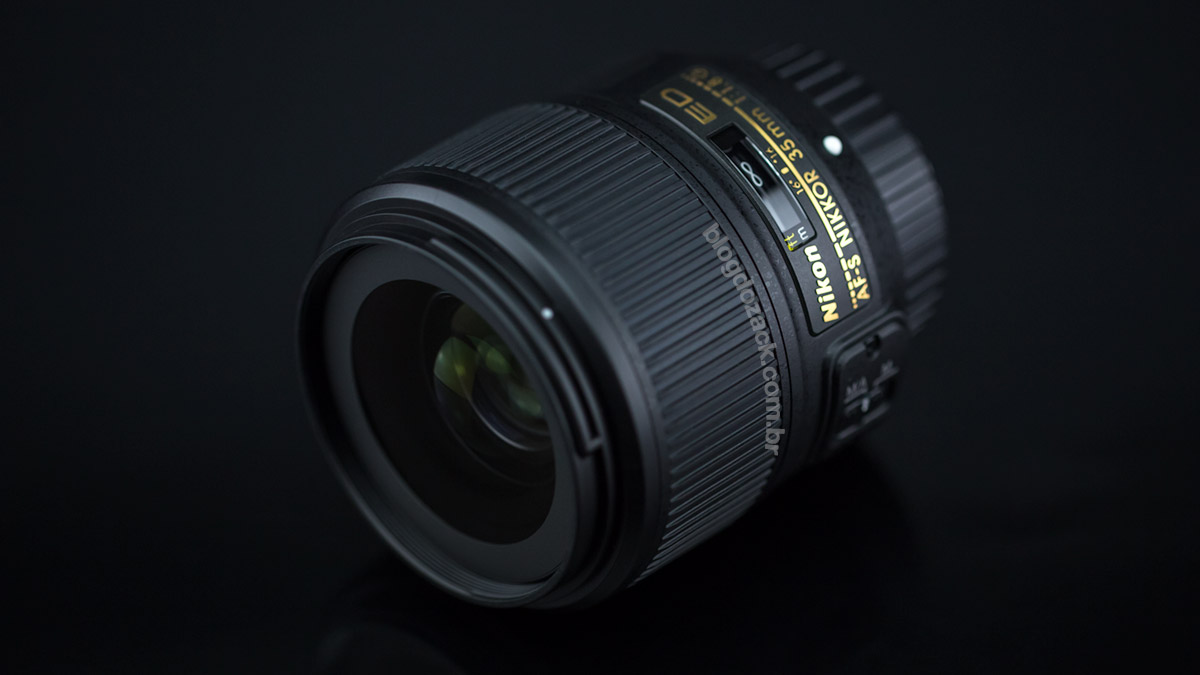 Its built and design don't really call much attention as the all plastic structure features a single external barrel. It reminds me the DX zoom 18-55mm because the front ring is thinner than the outer tube, with a noticeable step between the manual focusing ring and the lens hood thread. There are no embellishments like golden ring or large "N" logos on top. It's very discreet.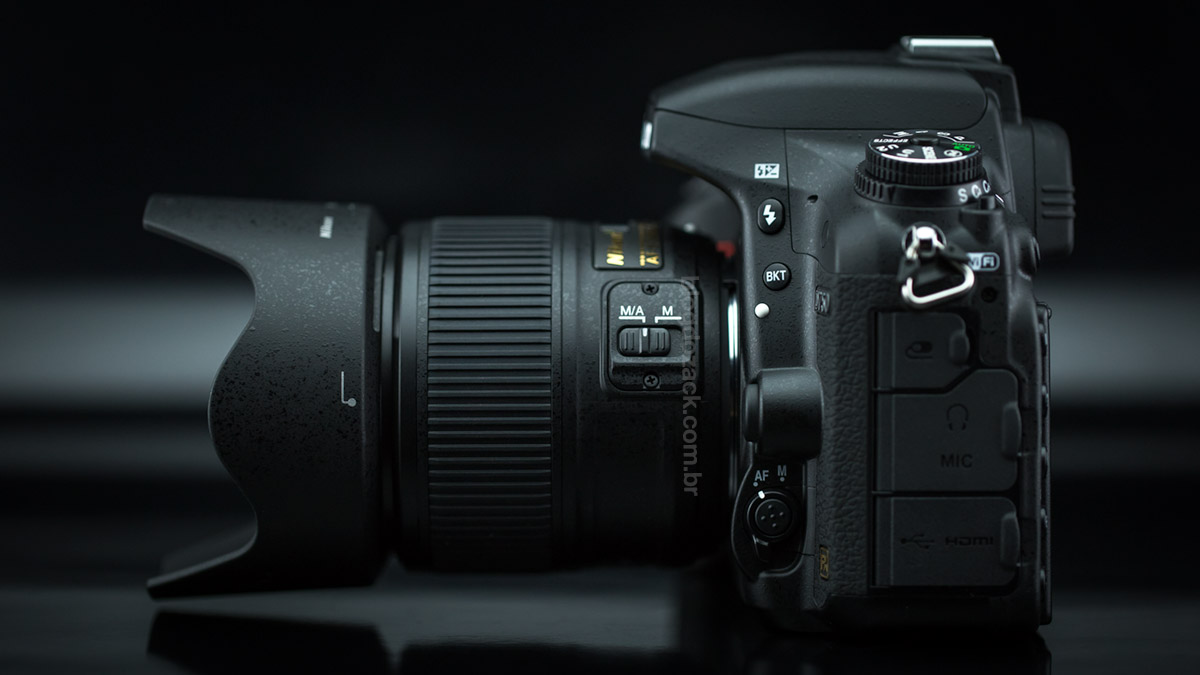 It's usability is simple with a generous manual focusing ring, MA/M switch for full time manual operation at the left thumb reach, ø58mm fixed frontal filters, distance window and spec tag on top. The all internal, rear AF-S is standard: fast enough for street photography, silent and precise on the D750. And the manual ring has a slight lag between its movement and the groups inside, although it feels "rubberised" compared to the AF-S 20mm. That lens has a big play on the MF ring, feeling dry, imprecise, really bad. The 35mm has some play, but grips smoothly to the focusing group allowing for some precision. It's usable at least.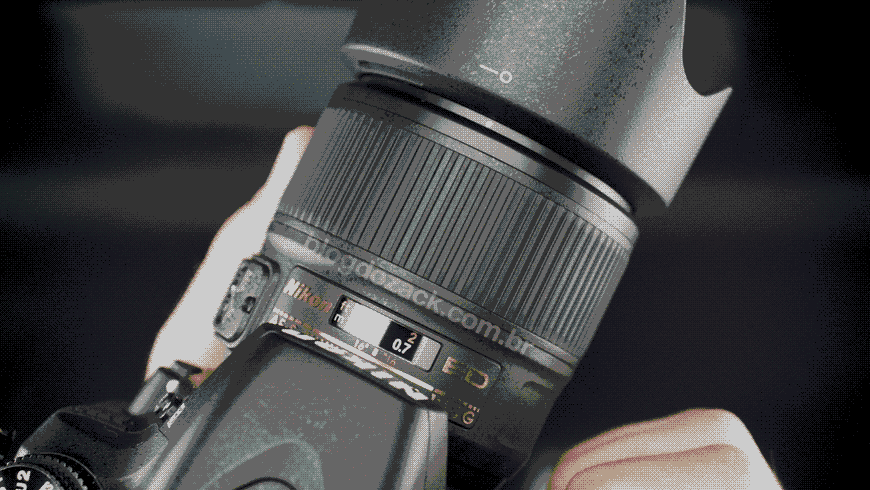 And again that's it. Somewhat simple, with smooth operation and sober design. Somewhat complex, with fast AF, silent, internal, and fixed filters; characteristics that don't feel like much until made wrong. The US$599 are theoretically expensive considering the rest of the f/1.8G lineups We can understand the US$700+ price tag on the 20mm, 24mm and 28mm; wide angle and large apertures are never cheap. And the $215 and US$496 50mm and 85mm, respectively, are actually too good to be true. A large aperture 35mm with no image stabilisation and such a simplified design has got to deliver something truly special on its images to cost as much.
IMAGE QUALITY
With a 11 elements in 8 groups formula, 1 ED glass and 1 aspherical, Nikon wasn't kidding when it developed the "affordable prime" AF-S 35mm f/1.8G. It has more elements than the top f/1.4G and its performance is scary good. At any aperture, no matter the focusing distance nor light situation, the files are perfect. High contrast, saturated colours (the best so far on my Nikon kit), relatively well controlled aberrations and smooth bokeh. What else can we ask from a US$600 prime?
It's been a while since I saw such a big album on vlog do zack. On a single afternoon in Manhattan I managed to keep 78 photos from 500 clicks; rate I hasn't got since the EF 50mm f/1.8 STM review. The photos are great: plenty of resolution wide open, perfect contrast, except when backlit; practically no chromatic aberrations unless I deliberately provoked it. If you're a dedicated street shooter and want the best companion to your FX DSLR, this is it.
At f/1.8 the only aberration I could find was the saggital coma flare we learned on the 58mm f/1.4G review. Wide open and specially on night landscapes, you can see bright spots of light around the edges of the frame look like birds wings, visible in large prints or details around billboards on skylines. You must stop it down to f/2.8-4 to get rid of it, then compensating the exposure.
Stopping down from f/2.8 and up reveal the advantages of an aspherical prime with extremely immersive files, fine details and textures perfectly rendered, no matter the frame area. It's a big update for mundane photographs that are somewhat "undercaptured" by smartphones, for a much better representation of reality. The AF-S 35mm f/1.8G on a FX Nikon body is just better to record what you love. Any "advanced compact" with a smaller sensor, or the damn phones, don't really faithfully capture our experiences in life.
Axial chromatic aberration (spherochromatism) transform contrast zones on the front and backgrounds into purple and green halos. It can mess some graphic elements like street stickers or interior design decor. Around the edges, the lateral CA is minimum. The f/1.8 spec is much easier to design than the f/1.4 or zoom, so aberrations overall are kept to a minimum.
The bokeh is smooth at close focusing distances, nice to isolate your subject on shallow depth of field images. It's enough for different photos taking advantage of the larger FX sensor, the wide open vignette and the blur to dissolve the background in a mix of colours and tones. The geometric distortion is also low, requiring minimum software correction, great for video recordings.
VERDICT
Nikon took the challenge to update its whole intermediary lineup since the 2011 AF-S 50mm f/1.8G, and introduced some gems to the full frame market like the 85mm and 20mm f/1.8G's. And now the 35mm f/1.8G, with its high performance and great handling follows that formula. What's interesting is that it fearlessly arrives on a "post Sigma Global Vision" market. Nikon delivers a better product in handling and price than most "Art f/1.4's", that get 1/2 a stop more light but add much more bulkiness. For Canon shooters, Sigma might look like a good alternative. But Nikon users don't have such problem. Who needs Sony mirrorless and its lack of lens choices, or Canon's pricey top of the line L series, when you can get the same EXMOR sensors on FX DSLRS and a perfect f/1.8G family of primes? It's enough reason to "be" Nikon. Nice shooting!