Canon EF 14mm f/2.8 L II USM
Estimated reading time: 06 minutes.
March/2014 - The EF 14mm f/2.8L II USM is the widest rectilinear prime lens on Canon's EF lineup. While some 15mm fisheyes do show a wider 180º on full frame, they do so with a weird, rounded distortion. Not the EF 14mm: its 114º keeps lines straight anywhere on the frame. It looks completely different as the first lens seems like a literal fisheye, interesting for some sports or comical effects. But the rectilinear EF 14mm is made for architecture with minimal distortion.
Costing a whopping US$2359, the Canon EF 14mm f/2.8L II USM is what we call a "specialty lens". It is meant for special photographs that require high performance glasses, and state-of-the-art design to deliver what professionals need. It's a very complex prime with fourteen elements in eleven groups, two high precision aspherical and two UD, for maximum image quality.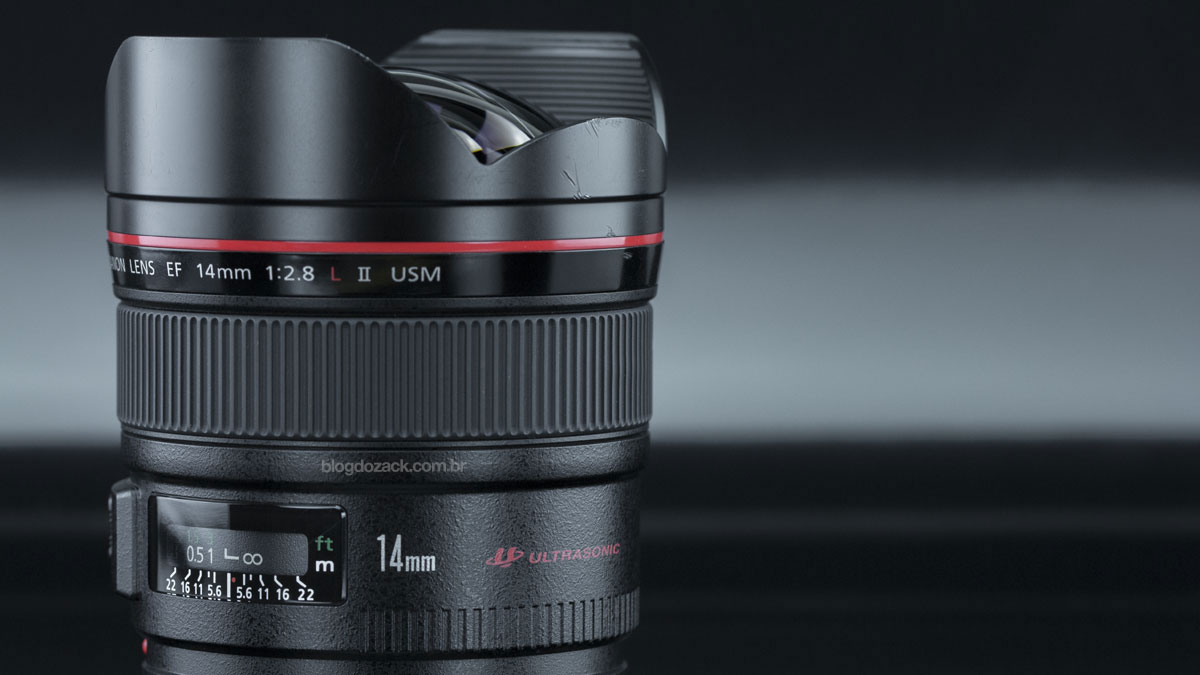 It found its way in my kit as a very special birthday gift. It took the EF 16-35mm f/2.8L II USM place for being even wider and considerably sharper around the edges, so I exchanged the 16-35mm for the also high-end prime EF 35mm f/1.4L USM. So now I have an all prime kit that takes care of all my wide angle needs. Nowadays the EF 14mm f/2.8L II USM is used mostly with the Blackmagic Cinema Camera (32mm equiv.) as my UWA (ultra wide angle) photographic life relies on the amazing Nikon AF-S Nikkor 14-24mm f/2.8G (+ D800E). Let's see what's the best Canon have to offer on the very special UWA prime segment, and if it's worth your money. Nice reading!
BUILD QUALITY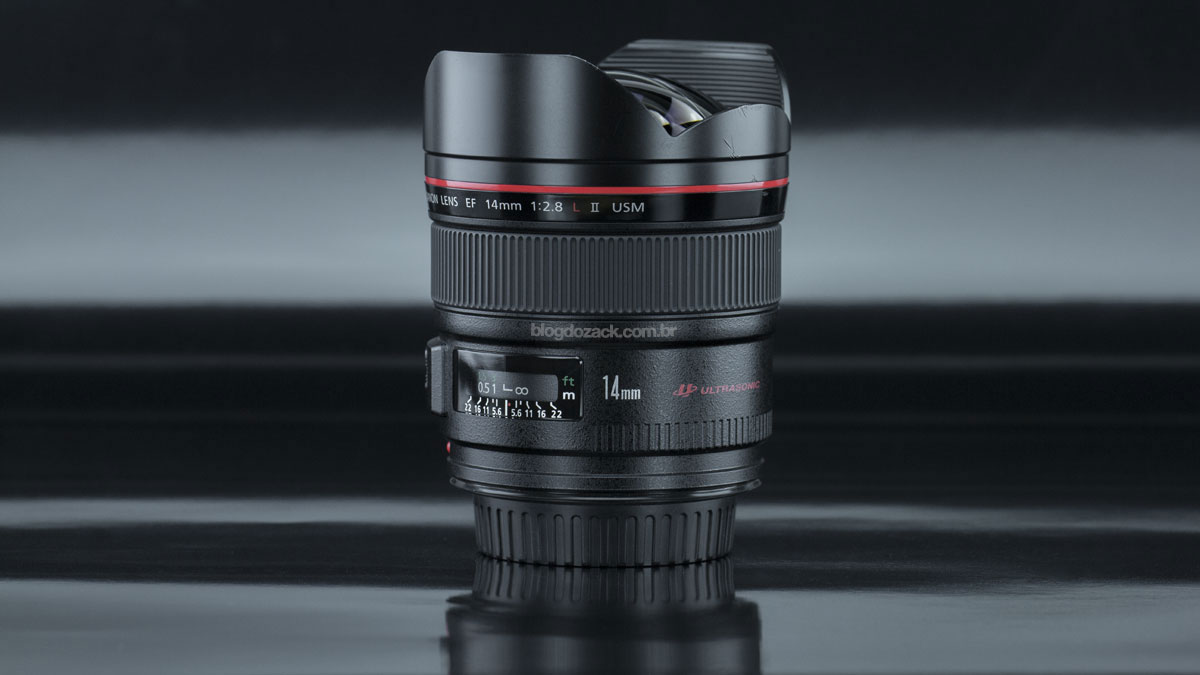 At 645g on an all metal build, the EF 14mm f/2.8L II USM is a typical L series construction. It feels absolutely solid and balances well with full frame bodies like the 5D, 6D and 1D (s and X). The convex frontal element with a built-in lens hood are trademarks of most UWA primes that, also typically, unfortunately, don't support filters. Squared plastic gels must be attached at the back, requiring the lens to be unmounted to change them. Polarisers and graduated NDs, mandatory for UWA work, just can't be used natively and require third party square adapters.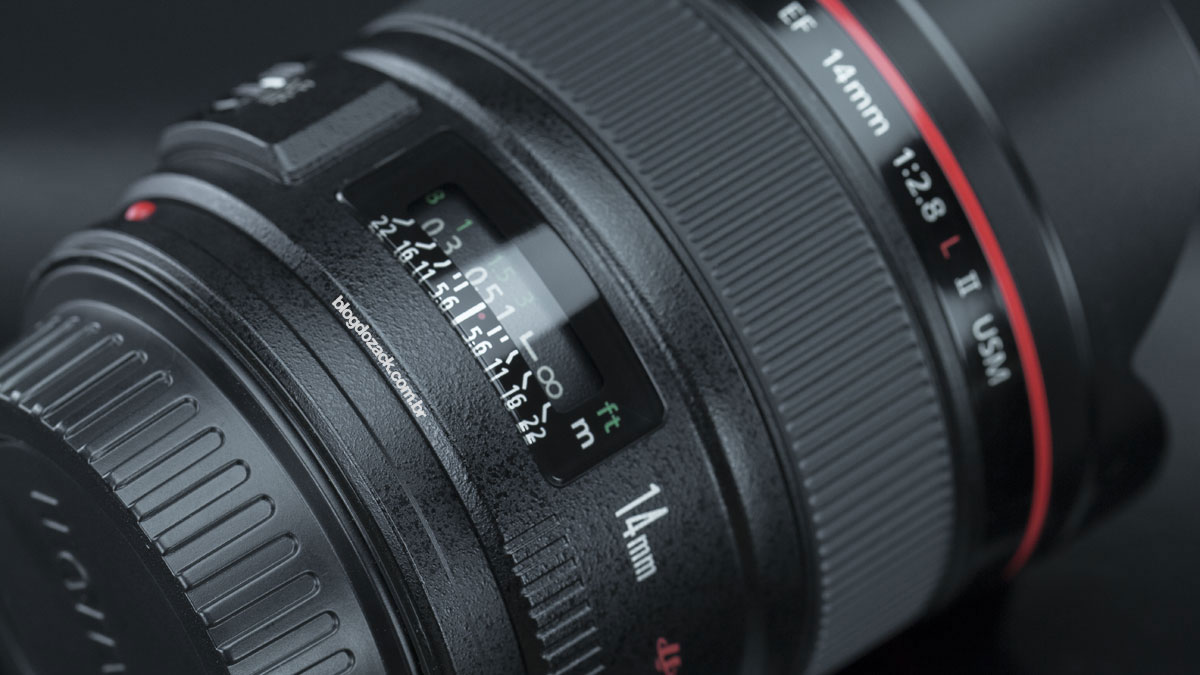 Its operation is very simple with a single AF/MF switch and a manual focusing ring at the front. The ring type USM is extremely quick and the whole travelling distance, from MFD (20cm) to infinity is done in less than a second. It. Is. Dead. Silent. Like every L lens, the MF ring is smooth, well damped, with zero play. It's precise and with the full time manual you're free to do that at anytime. The front element does not rotate and there's a rubber gasket around the mount.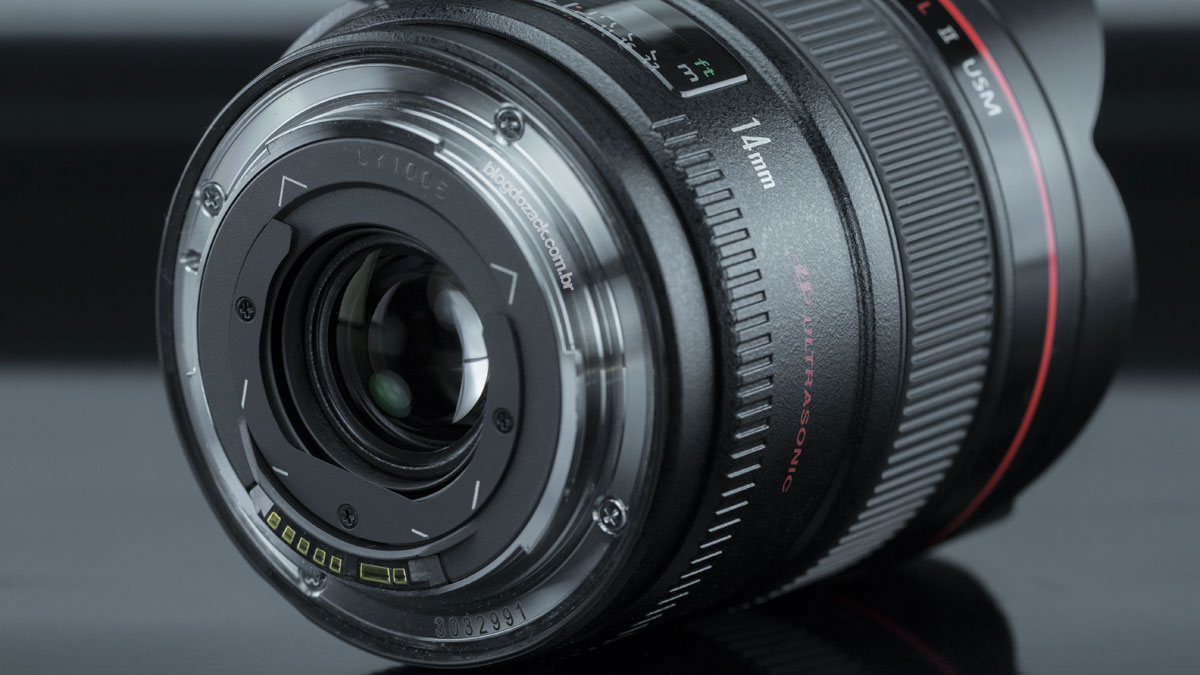 It's always a pleasure to talk about Canon's L series. These lenses are meant to exceed the lifetime of the photographer no matter the circumstances. The build quality is excellent and its easy to use. It could stay mounted forever if it didn't deliver such unique shots; its not an everyday lens (unless you work with interior design). How does it perform on the IQ department? Keep reading.
IMAGE QUALITY
Designing an ultra wide angle lens is one of the most demanding optical tasks. The vast angle of view grant major challenges to keep everything under control: widespread resolution with low chromatic aberrations; colour and exposure consistency; and internal reflections, imperative to the convex design. But Canon never seemed to have dominated the wide angle venture: the EF 14mm f/2.8L II USM is the best they have done so far, but most optical defects are still there.
From f/2.8 the detail reproduction in the middle of the frame is excellent, not getting much worse by the edges even on full frame cameras. The contrast is perfect wide open and there's no sign of blooming as it is not an extremely large aperture lens (wider than f/2). F/2.8 photos are completely usable for large format printing and corner details are there; these details were nowhere to be seen on the EF 16-35mm f/2.8L II USM edges, my main complaint about that lens.
Stopping down to f/4 and the main difference is on the depth of field, very important control on wide angle lenses because subjects are rarely flat through the whole 114º of view. Landscapes, architecture and dramatic compositions looks better when everything is in focus, so a good idea is to shoot between f/8 and f/11. No other Canon lens deliver this performance at the wide angle. The resolution is very high, typical of prime lenses. The EF zoom alternatives just can't keep up.
But most UWA optical flaws are still heavily present, and it's unacceptable considering the US$2000+ price tag, although easily corrected via software. The lateral CA on contrast areas, purple and yellow on the right, pink and green on the left, messes every photo out of the camera and demands software treatment; or newer DSLR with a DIGIC5 processor. It's a shame for Canon because Nikon correct this better, besides their cameras being higher resolution.
VERDICT
A high quality EF lens that delivers what professionals need: resolution, contrast, colour reproduction and L build. But far from perfect: lateral CA is very strong on most photos and demand software processing. Both Nikon's AF-S 16-35mm f/4G ED VR and AF-S 14-24mm f/2.8G are almost flawless and zooms, more complex with a small drop in resolution. Since its introduction in 2008 the Nikkor 14-24mm "stole" some professionals from Canon to the F-mount, proving they are much better at the wider end; Canon is better at the telephoto. But the EF 14mm f/2.8L II USM is a pleasure to use and its detail resolving power is unbeatable. Nice shooting!