Canon EF 35mm f/2 IS USM
Estimated reading time: 08 minutes.
October/2014 - The EF 35mm f/2 IS USM is a large aperture prime with a good street photography focal length, an update to the classic Canon EF 35mm f/2 from the 90's. While that was the last vintage micro motor AF + metal mount introduced, together with the 24mm and 28mm f/2.8s presented at the same time, other "standard" primes introduced after 1993 got the new USM AF, like the 50mm f/1.4 USM. So 24/28/35mm went twenty two years without an upgrade!

The 35mm f/2 IS USM was announced together with most vintage updates: EF 24mm f/2.8 IS USM and 28mm f/2.8 IS USM all came to the market at the same time. They all got an IS module for videographers, a fast, silent, ring USM AF, a perfectly built MF ring, and now we hope the same treatment for the 50mm f/1.4 and 85mm f/1.8. It got on vlog do zack merely for this review as I'm full with 35mm primes: f/1.4L USM, f/1.4 DG HSM, vintage f/2… Will the EF 35mm f/2 IS USM conquer its place on my kit? Or is it bested by other f/1.4 options? Let's see. Happy reading!
BUILD QUALITY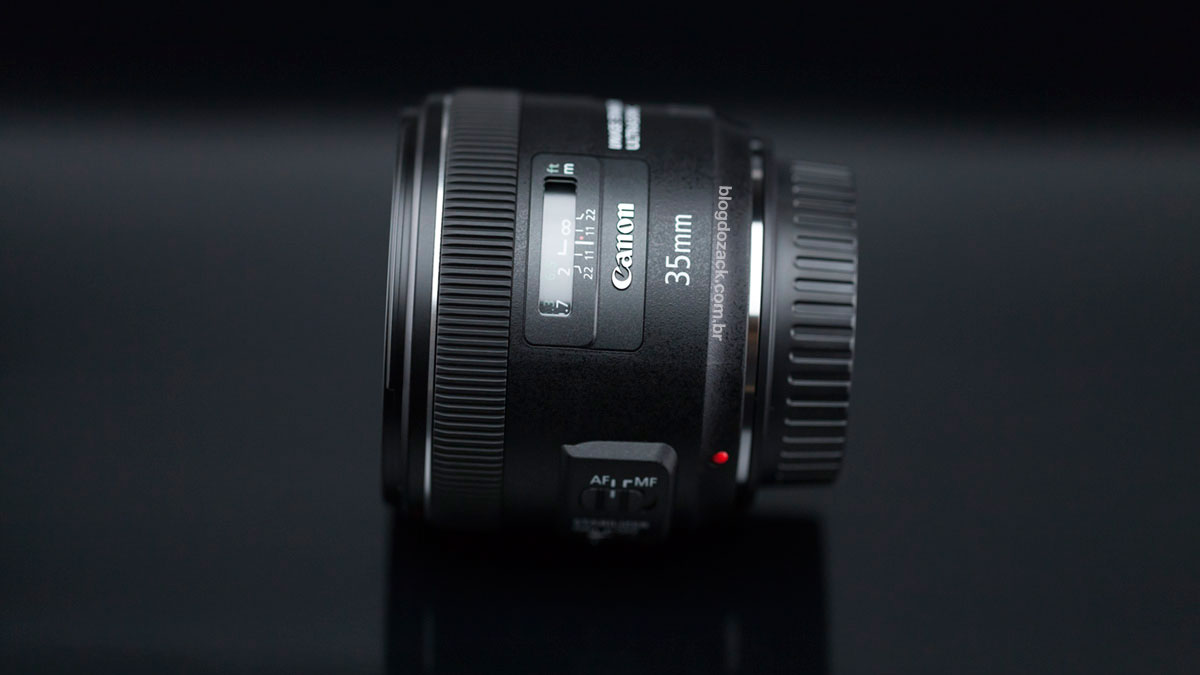 The 22 years between the f/2 and f/2 IS USM 35mm meant a completely revamped optical formula with a new molded-glass element, ridiculously fast ring USM AF, and Canon's excellent IS implementation, a first for a wide angle, large aperture prime lens. Only the EF 200mm f/2L IS USM is the other "f/2" lens with stabilisation on Canon's lineup. For such, the 35mm grew 63% and got an absurd 3x price bump at launch (US$849); a very, very questionable decision that sealed its fate. Nowadays it's sold for US$599, more appropriated for a "post Sigma Global Vision" market.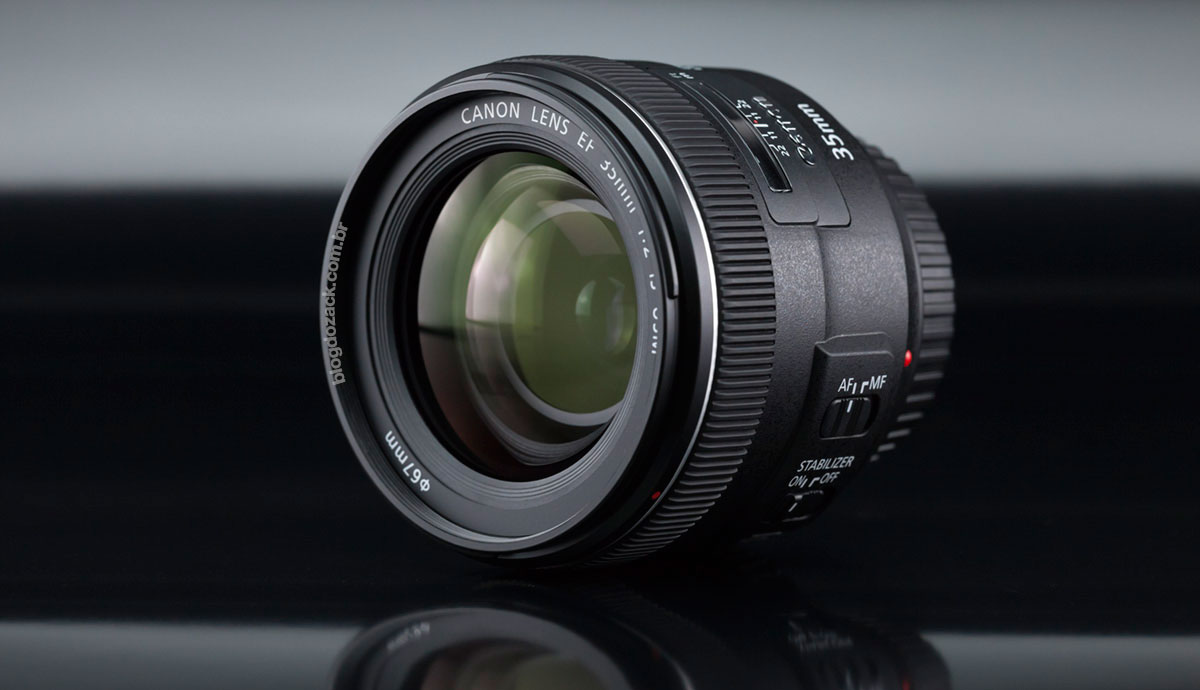 As a showcase of design and build quality for the future, the EF 35mm f/2 IS USM features a mix of high quality materials and simplicity, without exotic features. Everything fits a plastic barrel with metal mount, all well finished, with a rear focusing system and perfectly damped MF ring. Unlike some cheapo (like Nikon's 50mm f/1.4G plastic on plastic MF ring) or too complicated (Sigma's Art) competitors, Canon develops perfectly easy to use tools, with far better durability. We hardly read raving reviews about it because there's not much to say: it all just works.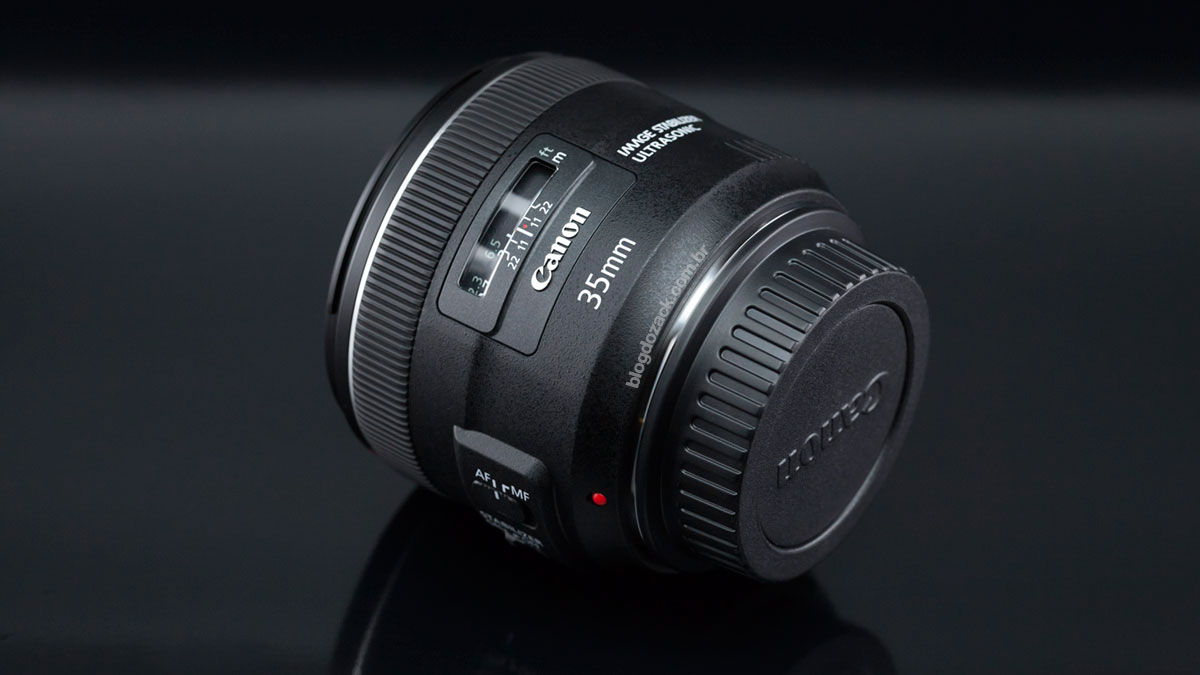 At 335g of 10 elements in 8 groups, we can say it's much heavier than the classic f/2 (192g), and more complex too (7el in 5gr). Yes, it's a substantial update with a big, 10mm larger 77mm thickness, and much longer at 62mm, against the previous 42mm. But it feels very premium, with a much better manual focusing ring, with no play, larger distance window, and better AF/IS switches. It balances better on large full frame metal bodies, unlike the "ghost" f/2 that disappeared in front of the camera. I know it's not a L series, but it doesn't lag too far behind the top of the line.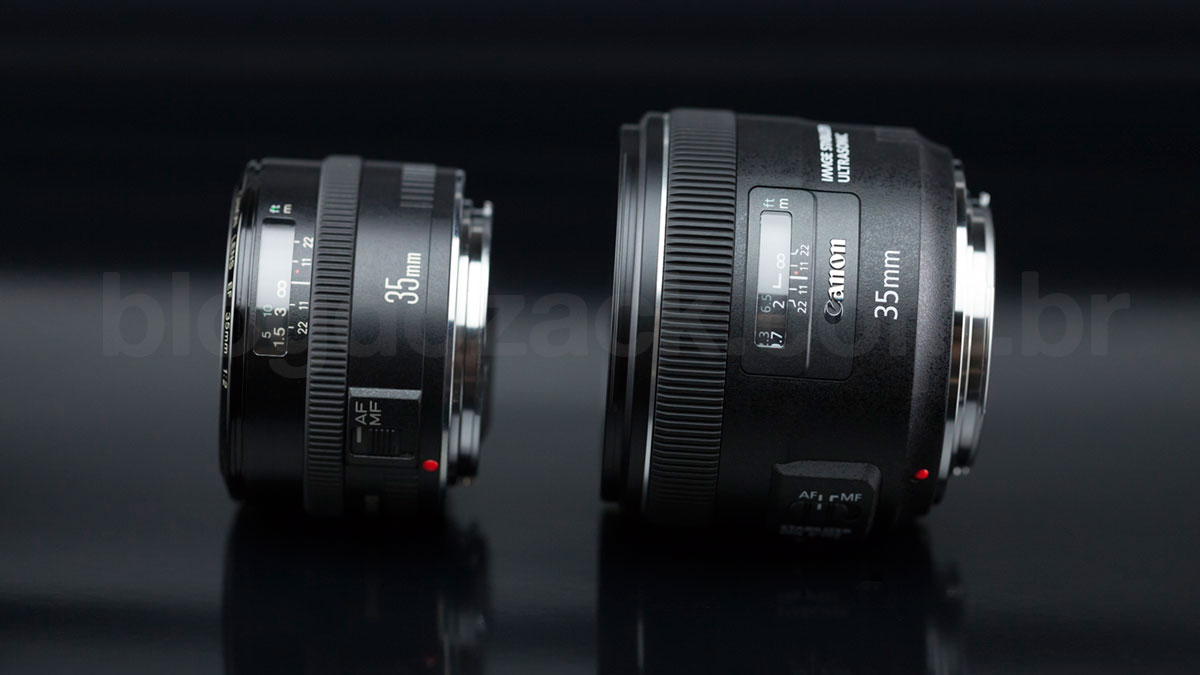 Inside the headline goes to the new ring type USM AF, insanely quick and silent. Few people know, but not all USM lenses are build the same. The EF 50mm f/1.4 USM, for instance, uses a micro USM motor, with a very annoying noise. The top of the line L series use a circular (ring) motor, surrounding the focus elements. So it's much faster, virtually instantaneous for static objects.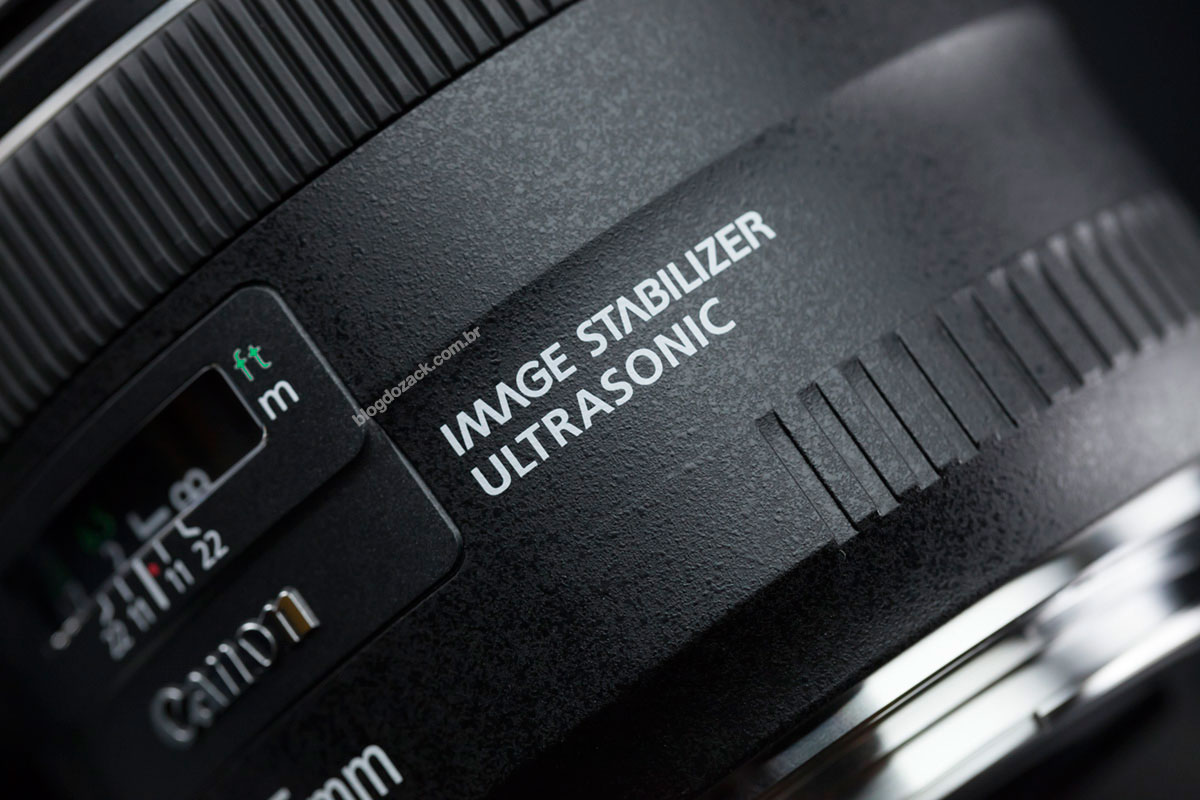 After testing a few Sigmas and Nikons, it's ridiculous how fast Canon's EF USM really is. Other brands are fast, but the EF lenses are much, much faster. Think 0.4 seconds from MFD to infinity, it's awesome. But it's not as quiet as newer STM lenses. You can hear some sliding inside the barrel and sometimes it's actually too fast, you can't really tell something happened. Anyway it's always precise and works practically with no light. Some 5D Mark II + center point shots were made in places I couldn't actually see where I was going, and the thing nailed focus every time.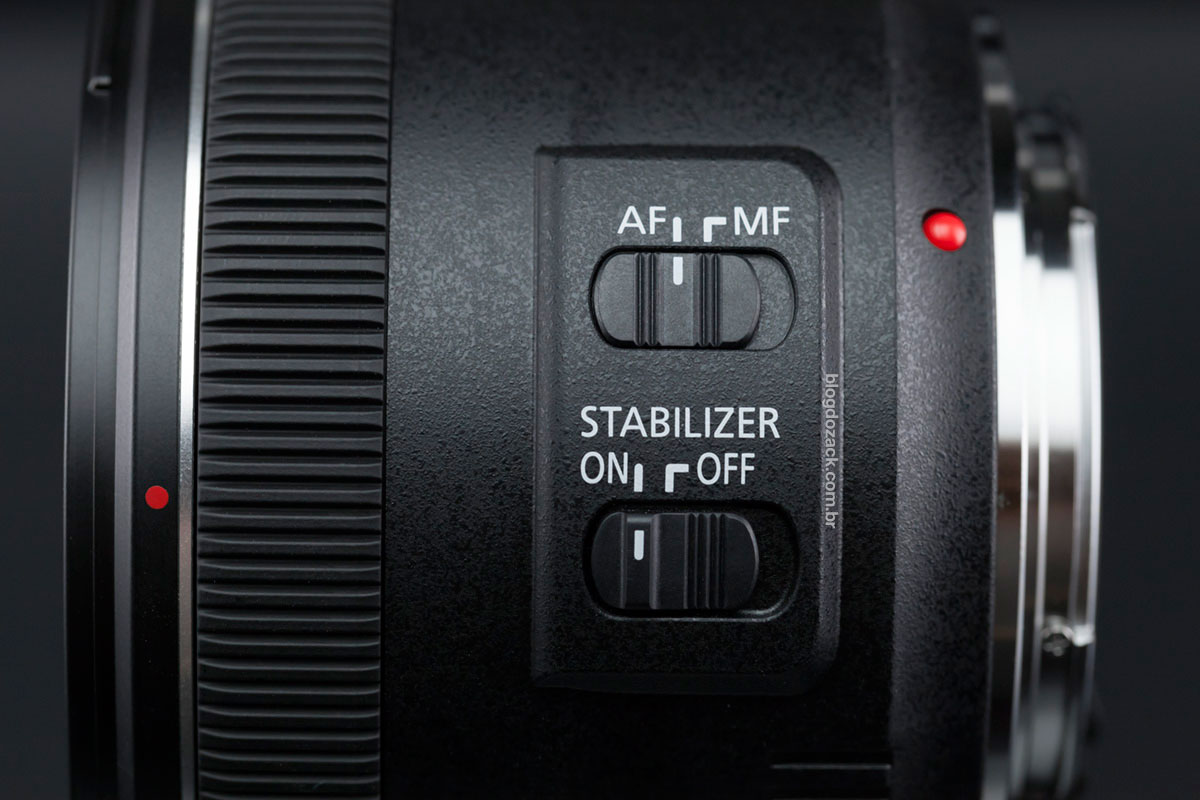 Another headline is the IS implementation on a large aperture prime, great for low light photography and videographers. It's excellent for handheld shots as no EOS camera features a built-in stabiliser. It's rated at up to four stops and, if compatible with your camera, can automatically detect panning. That is why the front element grew so much, and it's the largest 35mm f/2 I've ever seen. The Sony RX1R, that's a full featured full frame compact, has a smaller lens. But the vignetting was not exactly fixed, an argument behind other brands large elements.
At the front the ø67mm filters don't rotate and the lens does not expand during focusing. It's excellent for its robust build, and although it doesn't supports weather sealing, it doesn't seem to allow any water or dust to get inside easily. I love the grown up EF 35mm f/2 IS USM and it's a very desirable design for future announcements. It's a new formula that must be adopted by the EF 50mm f/1.4 USM and the EF 85mm f/1.8 USM, sooner or later. It will definitely be worth the wait.
IMAGE QUALITY
To keep up with the optical performance of other 35mm f/2 (or larger) is no easy task because this spec is very easy to design and manufacture, far from an exotic, complicated formula. And every EF f/2, EF f/1.4L and f/1.4 DG HSM Art had small performance diferences: all with excellent resolution at the center, lack of sharpness around the corners (except for the Sigma), and interesting bokeh near the closer focusing distances. How could Canon improve the f/2 IS USM?
While the new version does solve some of the bokeh issues of the classic f/2, and increase its corner performance overall, with better contrast, it's just not on the same level of the f/1.4L USM and far from Sigma's Art DG HSM. I'll repeat: none of them is bad, and even the old f/2 was well regarded: better sharpness than any zoom lens, on a smaller package. But the f/2 IS USM just doesn't aim for perfection and costs a fortune, so features like the IS and AF motor will have to justify the purchase.
From f/2 the optical performance is flawless under every sense. Plenty of resolution on the center frame, where your subject should be; excellent contrast on light/shadow areas; and typical Canon saturated red/yellow colours. Its only shortcomings are the pronounced vignetting wide open; and the depth of field is not very shallow at 35mm f/2, bringing the question about its uses. You can get closer to your subject, but the wide angle distortion will make closer elements look bigger.
The resolution drops around the edges but it is never really unusable. You can see every brick, printed sign, texture; whatever falls in the focal plane will be sharp. What actually drops is the contrast, due to some astigmatism; but it can be fixed via software. The details are all there, and that's what matters. It's an argument only against even larger aperture lenses, as they improve stopped down to f/2. That's why I'm against testing lenses side by side. They are what they are.
Stopping down we notice a great improvement on vignetting. All exposures look brighter, and it feels weird: stopping down to make brighter photos? I know. Of course the shutter speed changes, but the difference on the edges is enormous. The contrast and resolution also improve but most prints won't show it. You can use this lens at any setting and expect great results. Use the aperture control for what's its for: depth of field. There's no gain in resolution overall.
Geometric distortion is practically invisible and excellent for a wide angle lens. That's the triumph of most primes: they can perfectly tailor the best image quality for one distance. And most chromatic aberrations, be it lateral or axial, are also invisible. You really need to shoot some idiotic charts to see it. Not on blog do zack. On everyday subjects, the EF 35mm f/2 IS USM just works.
At last the bokeh got some TLC compared to the older 35mm f/2, that used to be very harsh with fuzzy backgrounds. It's better on the f/2 IS USM with smoother tone transitions that look good after printed; not so good on the LCD screen. I don't think the 35mm f/2 spec is a strong contender for shallow depth of field shots, and if that's important to you, look for a longer lens.
VERDICT
The Canon EF 35mm f/2 IS USM is a good upgrade on the classic f/2. The image quality improved, the build quality is much better, and the AF is simply fantastic; no shot came out of focus. And the IS implementation is very welcomed on any lens. It doesn't impact its price, size and weight, and the image quality remains high, good for handheld shots and videographers. If the 35mm f/2 IS USM will stay on my kit? I don't know. Maybe I'll get rid of both f/2s and keep only the f/1.4. And I still haven't used Nikon's stellar AF-S 35mm f/1.4G. I've saved the best for last. Nice shooting!