Nikon AF-S 24-120mm f/4G ED VR
Estimated reading time: 08 minutes.
February/2015 - The Nikon AF-S 24-120mm f/4G ED VR (2010) is by far the highest performance "full-frame-stabilized-f/4-standard-zoom" on the market. "FF-VR-f/4-standard-zoom" that is a very popular spec among most manufacturers, thus the importance of Nikkor's at the top of the technical pyramid. Canon has the EF 24-105mm f/4L IS USM (2005); Sigma has the 24-105mm f/4 DG OS HSM (2013). But none beats Nikon's resolution and aberration control, although it's the longest.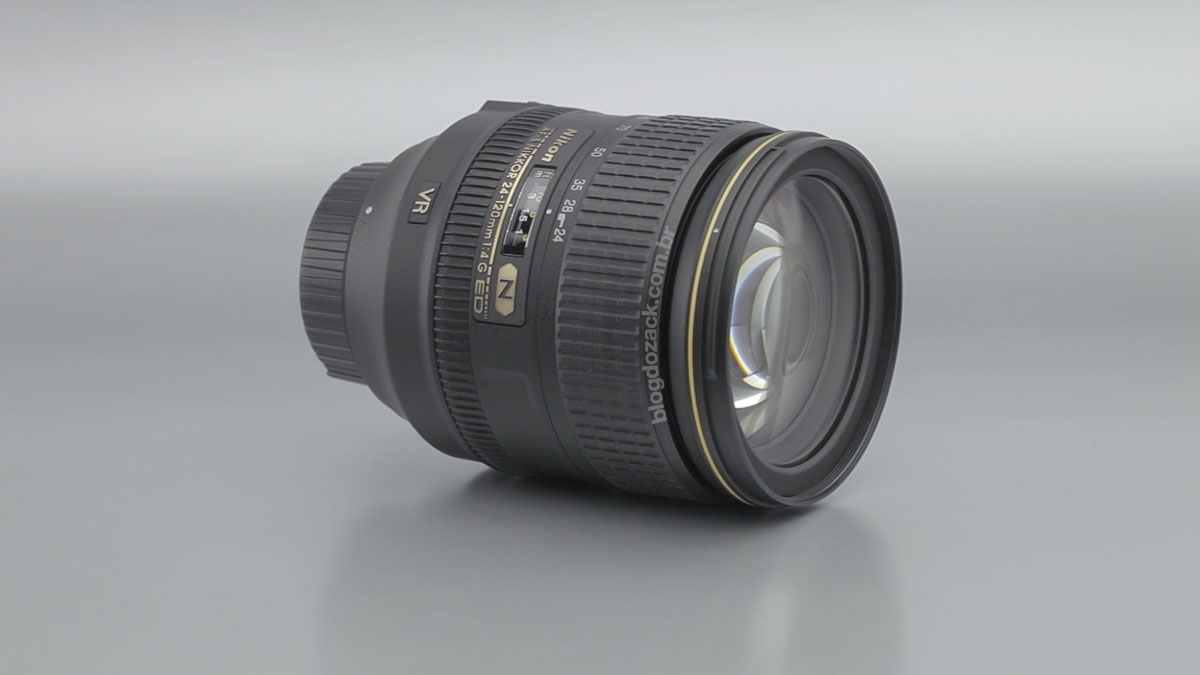 It got on vlog do zack in 2012 as the first zoom used with the at-the-time top of the line D800E, with a f*cking 36MP FX full frame sensor with no AA, low-pass filter effect, that demands the best lenses to serve so many pixels. And out of the gate I declared I was not very impressed with its performance, considering the lateral CAs; wrong statement. If you take into consideration that its CAs are smaller than others lenses, we can conclude the AF-S delivers a higher performance.
It was only when I put its files side by side with another zoom tested on the D800E, notably the Sigma 24-105mm Art, that I could certify the Nikkor advantage. Once again we have a forgotten lens on the market, as most announcements are compared to the now jurassic (10 years old) but excellent Canon EF 24-105mm f/4L IS USM, that just can't compete with these newer models. And the Nikon, at the top, rarely shows as a priority on most shopping lists, even among FX D shooters. But don't kid yourselves, this is the standard f/4 VR zoom with the highest optical performance.
BUILD QUALITY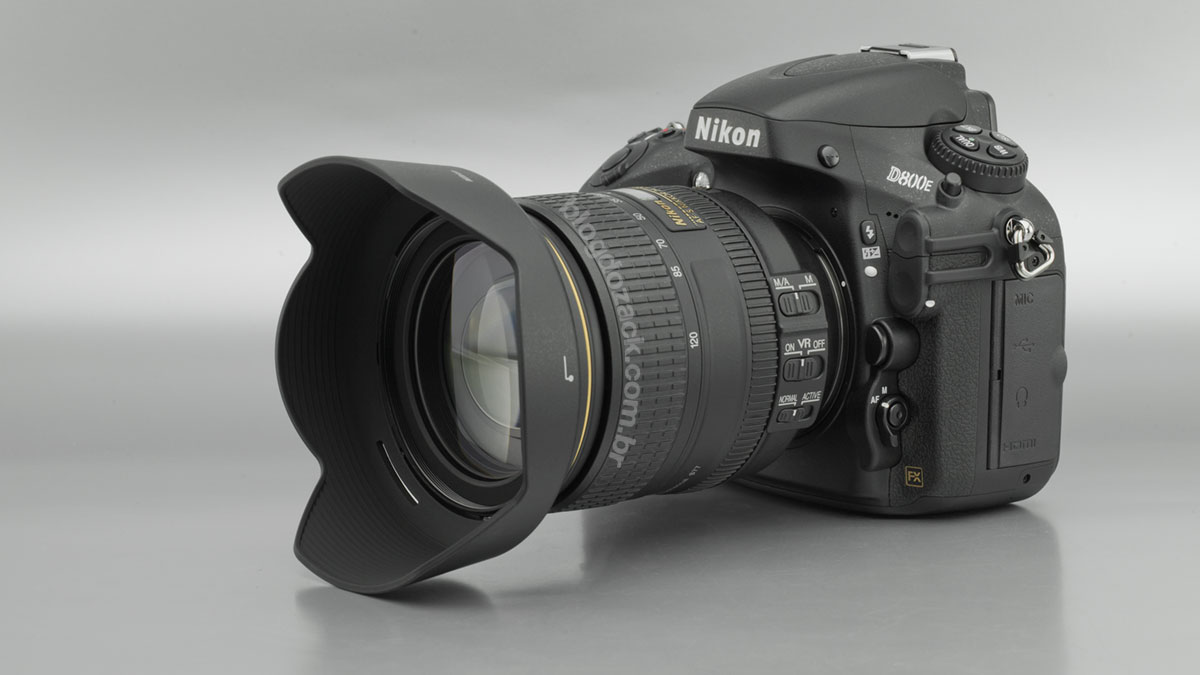 At 710g of 17 elements in 13 groups, with plastic barrels and a metal mount, the AF-S 24-120mm f/4G ED VR build is more on the intermediary side, like the 24-85mm, than on the high end side, like all f/2.8G 14-24mm, 24-70mm and 70-200mm. You feel that immediately looking at the zoom and focus rings proportions: their much bigger on professional lenses. And their position is also different: the zoom ring at the front is not well balanced and the focus ring feels lost at the back. It doesn't gives you the impression of controlling the lens, like larger, frontal focusing rings give.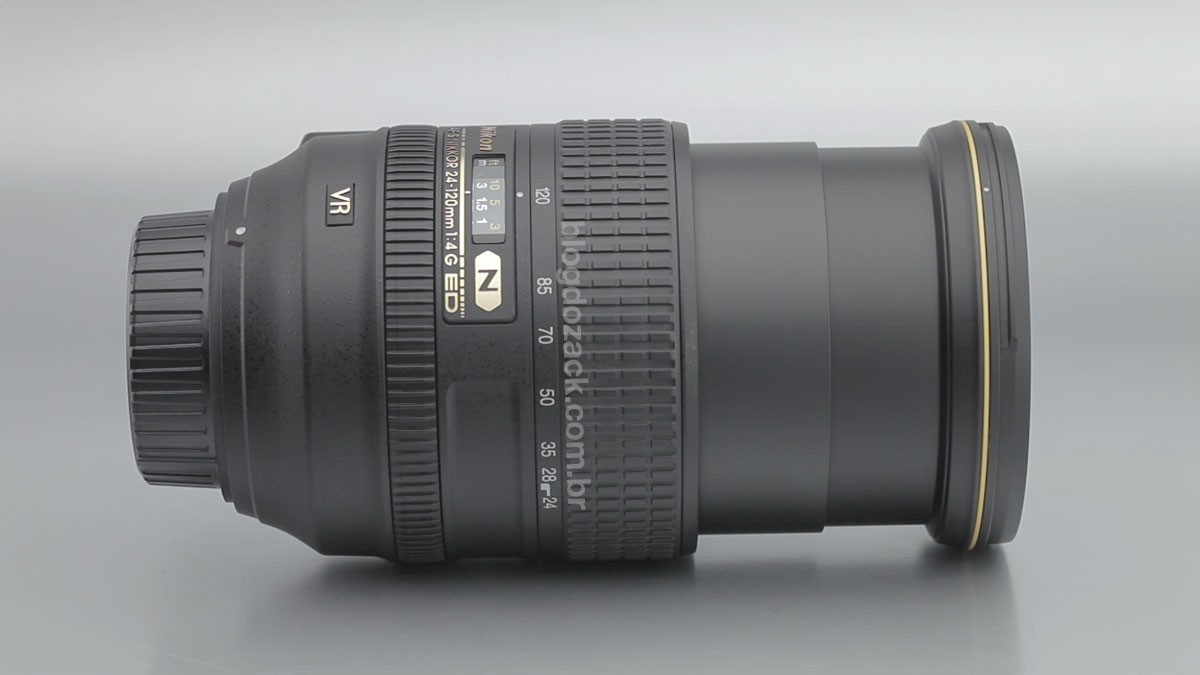 Closed down at 10.4cm (24mm) and extended at 15cm (120mm), at least the dual barrel telescopic zoom mechanism feels well built and doesn't wobble, great for regular use. It probably won't last twenty years under heavy professional use, but won't break by itself neither. Either way it's a large, robust lens, a perfect fit for metal FX bodies like the D7#0, D8#0 and D#; and a bit front heavy on the plasticy D6#0, DX D5#00 and D3#00. By the way I see no reason to use it with APS-C sensors when they offer a good DX 18-140mm f/3.5-5.6G ED VR for a 1/3 of the price and 2/3 of the weight.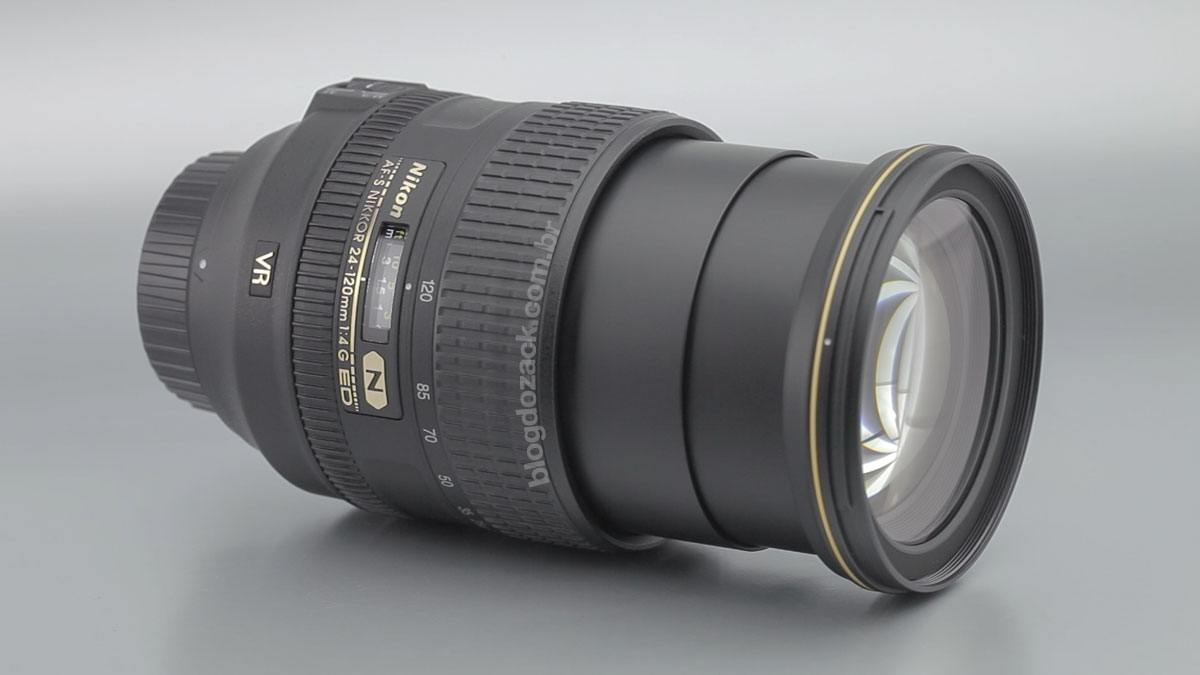 It's very easy to use with two independent rings for zooming and focusing, and only three switches near the camera body. At the front, the zoom ring really is poorly balanced because you have to move your hand all the way to the front to use it, losing some of the left hand grip under the camera body. At least it's smooth to the touch, much better than the tough 24-85mm, especially near the wide angle. But they're both crowed from 24mm to 35mm, and the 24-120mm could certainly fit a better ratio from wide to telephoto, with a longer turning angle.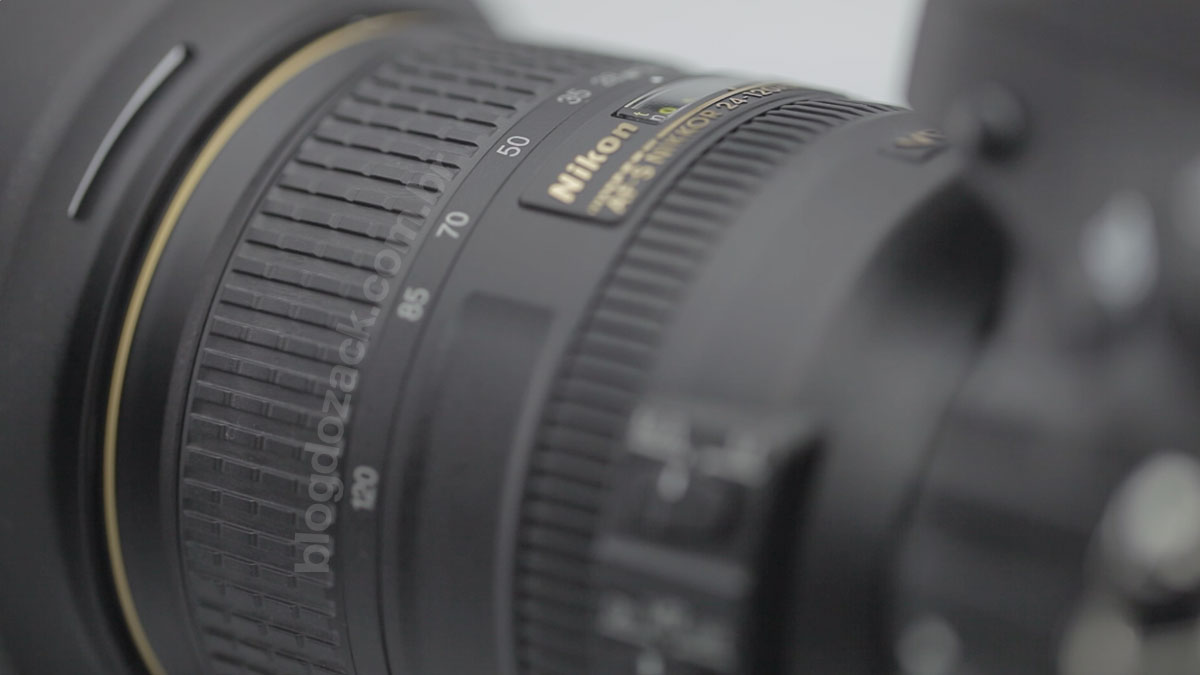 The manual focusing ring was a bad surprise for someone coming from Canon's L series. There's a noticeable play between the movement on the ring to the internal mechanism, making it impossible to precisely adjust it, for example during Live View. It happens on every brand, I know that, but not on US$1000 lenses: no Canon L's shows this behaviour, nor Sigma's Art. And it's too short, uncomfortable to the touch. It just doesn't feel high end for such a high price tag, and far from Nikon's Ai era, when manual focusing lenses were perfectly built.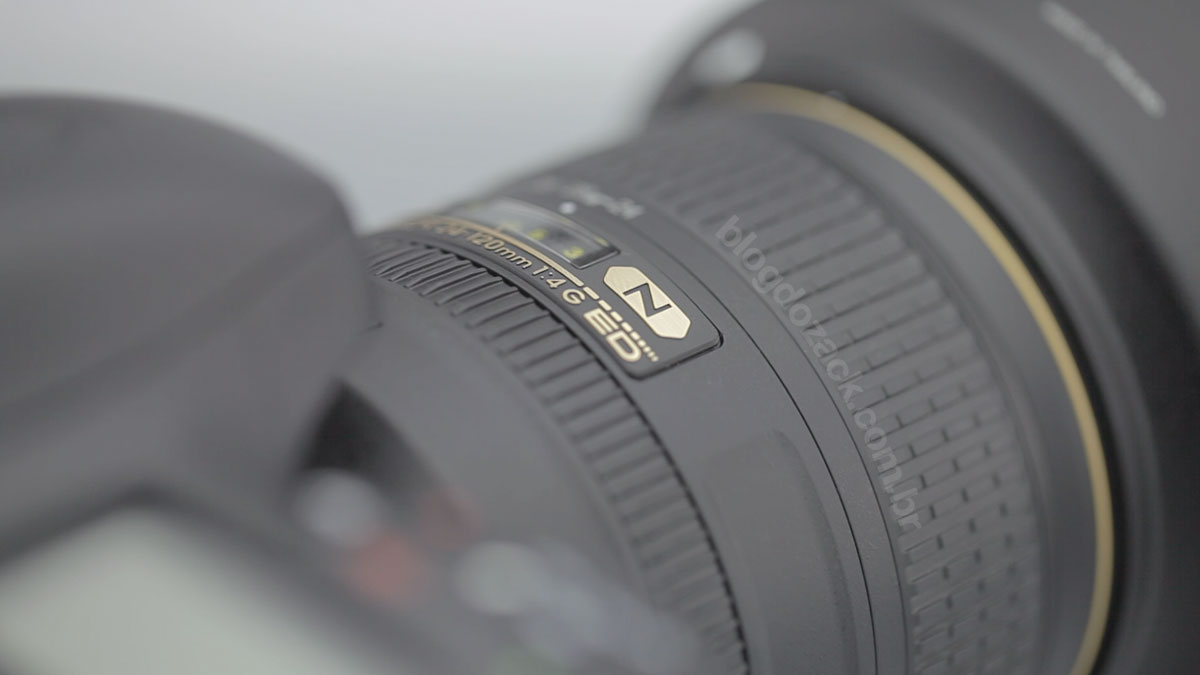 Maybe they're relying of their AF-SWM system. A genuine "G" (genesis) lens, it's completely self-contained and both motors works really well, kind of fast and precise. I don't remember any regular OOF photograph, and for sure it's more reliable than Sigmas 24-105mm Art. But not as good as Canon's 24-105mm f/4L IS USM. That lens is twice as fast and you can definitely tell from street shooting. You probably won't miss many shots, but don't get surprised if you have to make do with an "artistic OOF" action shot, especially for fast paced subjects.
All three switches are at the exact position for being accessed by your thumb, keeping your hands on the camera. We begin with the full time manual SWM M/A-M; next there's the VR ON/OFF; and finally there's Nikon's exclusive NORMAL/ACTIVE VR. This is a second generation VR module (not mentioned on the box), for up to four stops of compensation, great for low light f/4 shots or creative slow shutters without a tripod. It's dead silent and can be used during video recording.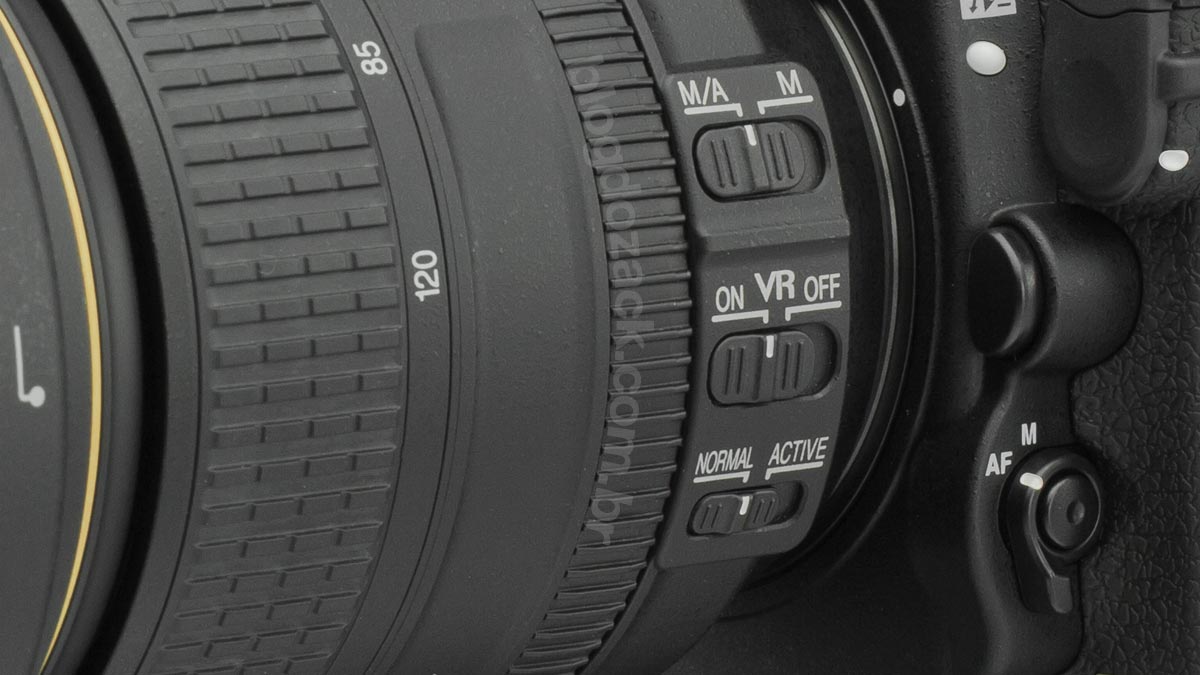 At the front the ø77mm filters won't rotate during zooming and focusing operations, and are actually curious for not being even larger, as the shorter Canon 24-105mm f4L shares the same filter thread. The include lens hood fits around the filter thread and is optimised for wide angle distances. And there's a luxury gold ring also at the front that doesn't mean anything: no special glass, no high end line, no nothing… It's very important for your pictures!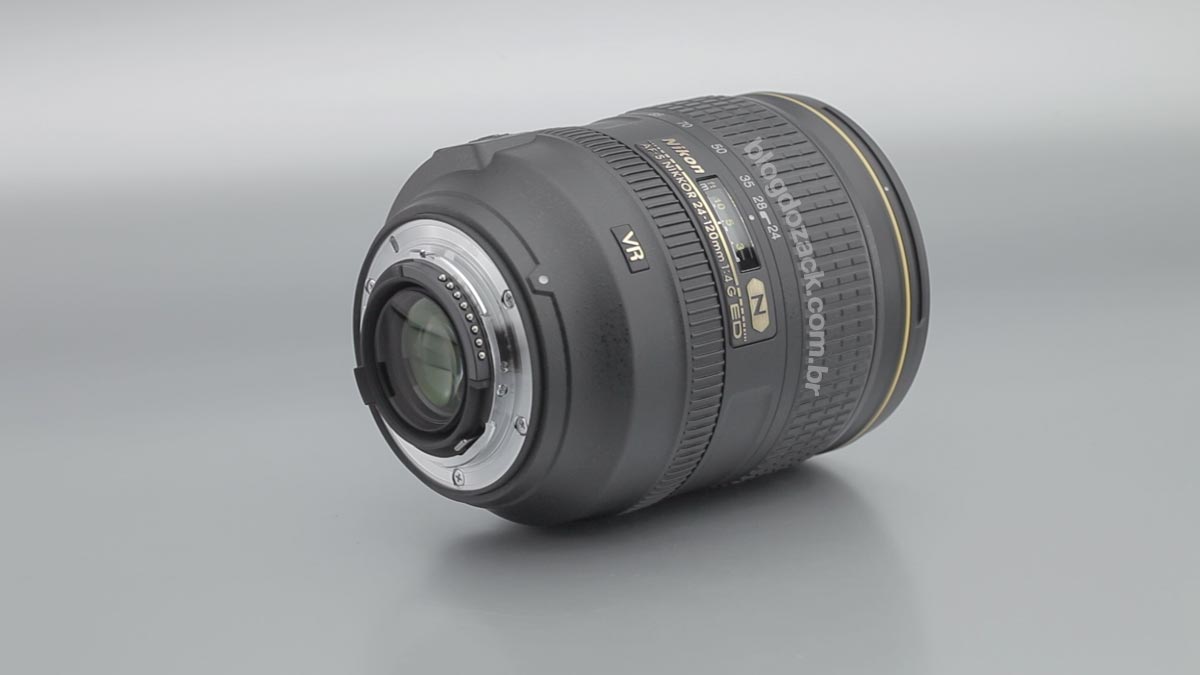 And at the back the AF-S metal mount is surrounded by a rubber gasket although the lens is not weather sealed. In general I felt the 24-120mm f/4G ED VR to be well built and nice to use, but it's clear that Nikon's strategy is to simplify its products with lots of plastics and bad focusing rings. It's hard not to compare it with other brands better lenses, like Sigma's Art metal and plastic mix, or Canon's L "better put together" design, more robust, with faster AF and full weather sealing.
IMAGE QUALITY
With 17 elements in 13 groups, three aspherical, two ED (extra low dispersion), one Nano-crystal coated and few with Nikon's Super Integrated Coating (SIC), the AF-S 24-120mm is the most simple 24-hundred-something f/4 lens on the market (Canon's is 18 elements, and Sigma's is 19), but the highest performance. Not that the competitors are bad, they're actually the best on their lines. But Nikon is the only one to offer a 36MP full frame camera, that really demands the best lenses; and even still the 24-120mm behaves better than the EF and DG. Photos with the D800E.
The corner resolution is very good and chromatic aberrations are kept to a minimum. Geometric distortions are expected but easy to fix on software. The bokeh is smooth and great for the low DoF the 120mm at f/4 setting renders. It's a lens that can easily go from the studio to the streets, for professionals or amateurs. I said about the EF 24-105mm f/4L IS USM and I'll repeat about the AF-S 24-120mm f/4G ED VR: if I only had one lens, this would be it.
From f/4 the sharpness levels are great for 90% of the frame, mostly around the middle and at the X and Y axis borders, drastically dropping around the outer edges where no other zoom really delivers wide open. It's more than enough to work with centred or at the thirds compositions, and I really don't know any good photo where the subject is at the frame corner. There's no blooming to be seen nor significant reasons to stop it down to raise the image quality.
At f/5.6 the resolution is improved around the edges and it's probably the optimum aperture to work with the D800E, much better than cheaper f/5.6 max. lenses. It's great for bidimensional elements and a good marriage with the 36MP FX sensor. You can see plenty of detail on the over 7000 pixels from this camera body, great for urban landscapes, groups of people and street photography. But keep stopping down to f/8 to make the depth of field longer.
But after f/6.3 we're over the D800E diffraction limit and you can notice a slight lack of sharpness on each pixel micro contrast, especially under 100% magnification. But if I didn't tell you, you probably wouldn't be able to tell the diference. It looses a bit of that "tridimensional look" you get from f/5.6 and the achilles heels of so many pixels. And there's people raving for 50MP+ bodies…
About its aberrations, the AF-S 24-120mm is on the same level of most consumer zooms: a lot of geometric distortions; zero axial CAs; and heavy lateral CAs. Nobody really fixed that except Canon's US$1000 more expensive EF 24-70mm f/2.8L II USM. But I've got to admit it's pretty easy to overcome via software. Actually I plan on not mentioning these flaws anymore as some cameras are fixing optical defects without photographer action, even on raw output.
Colour's are typically Nikon with heavy yellowing and greenish tones, and less bluish, red hues; but nonetheless a good start for post-processing. The images feel detailed, contrasty and with few distortions. It's a lens for everyday usage, no matter the circumstance.
VERDICT
At last another great Nikon alternative on a very busy zoom market: f/4, stabilised, around US$1000. And they optically deliver a good match for modern full frame cameras. The build is robust, easy to use, besides some questionable design decisions: the manual focusing ring feels cheap, but not many people use it anyway. On a daily basis it surprises the photographer with more than enough resolution for the D800E and better CA control than its peers. On the other hand I question its price, and maybe Nikon could launch some rebate programe to make it even more popular among FX D photographers. They don't have anything between the low-end 24-85mm (US$596) and the top of the line 24-70mm (US$1896). At US$1296 for the f/4 24-120mm is way too steep, no matter the optical performance. Nikon, take a hint… Nice shooting!