Canon EF-S 10-22mm f/3.5-4.5 USM
Estimated reading time: 06 minutes.
April/2015 - The Canon 10-22mm is a lens announced in 2004 to solve a problem of the then new generation of APS-C DSLRs: the lack of ultra wide angle lenses for the smaller format. While the EF line enjoyed the tops 14mm f/2.8L USM and 16-35mm f/2.8L USM, the EF-S suffered to get wider than 18-55mm kits at launch. With a variable f/3.5-4.5 aperture, the 10-22mm can't compete with the f/2.8 L series. Neither the plastic, weather seal-less built is useful among landscape shooters. But at least the light body, the smooth operation and the USM AF are welcomed. So with its launch we saw the dawn on a new "line inside a line" on the EF-S format, with a golden ring at the front, fast AF and special optical formulas. I took it to China and Australia to test it.
BUILD QUALITY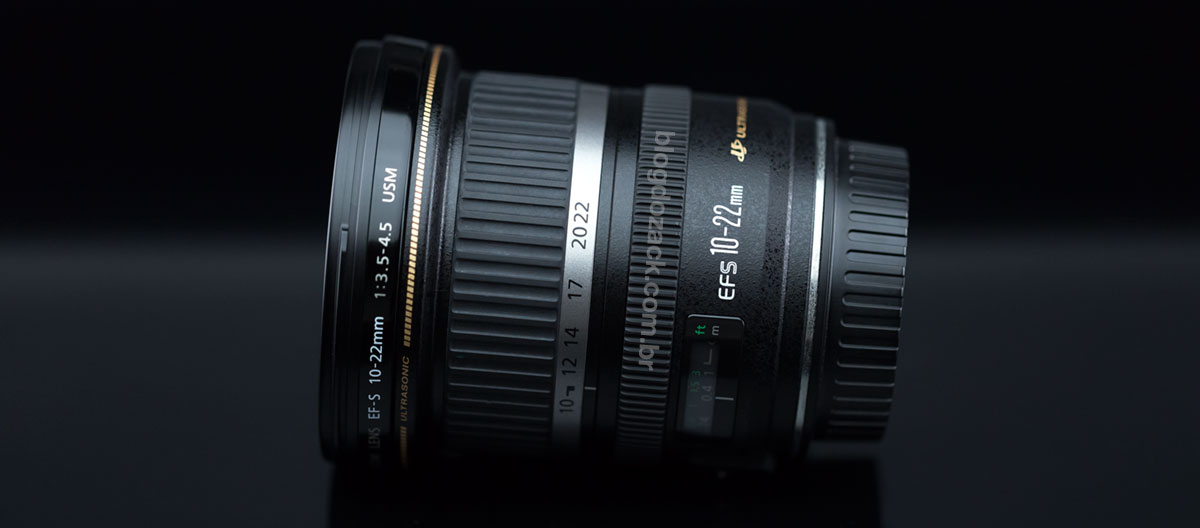 At 386g of 13 elements in 10 groups, the first thing you notice about the EF-S 10-22mm is its weight, compatible with Canon's entry level DSLR. That's thanks to its variable f/3.5-4.5 aperture, that takes less than half the glass required by top of the line f/2.8 EF zooms, all for an ease of use through the day. It's made out of plastic and a metal mount, with a better fit and finish than prior EF-Ss. Nothing wobbles out of place, the internal zoom is smooth, worth the US$649 price.
But its design is unusual because from the EF-S mount to the ø77mm filter thread, the body grows in steps. It's not "fluid" like the new tiny EF-S 10-18mm, and the large frontal filters are not exactly cheap for an entry level lens. And take care not to fit thick filters as the internal barrel can touch it at the wider end, and the thread can cause some vignetting. At least you can use it with filters, very useful for landscapes with graduated NDs and polarisers. And the frontal zoom ring is large, easy to use, very light from 22mm to 14mm, and light from 14mm to 10mm.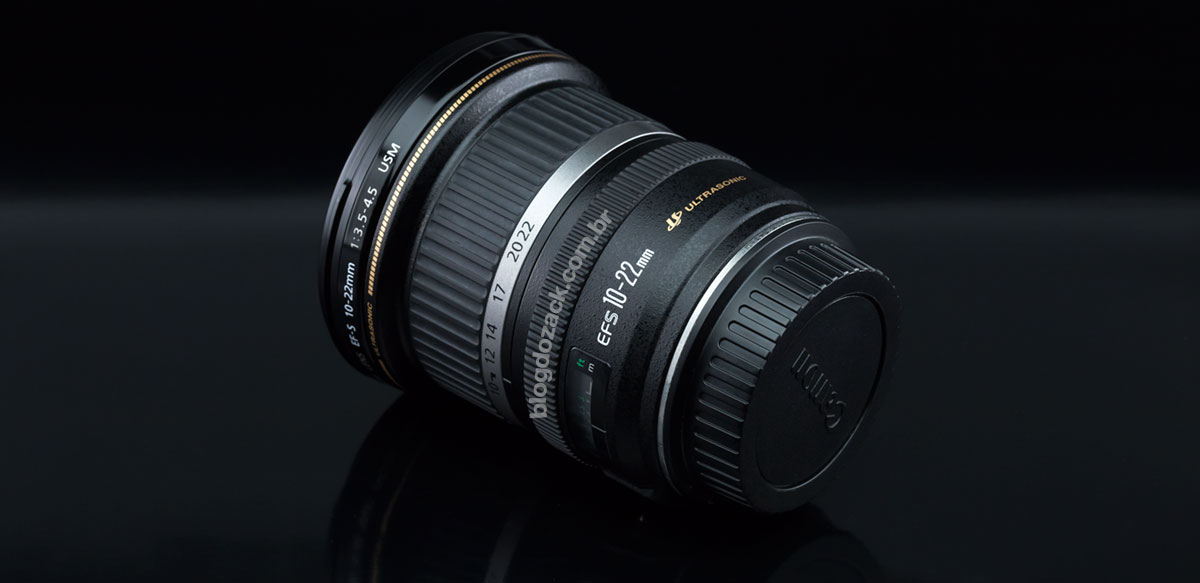 There's a manual focusing ring at the rear and a ring type USM AF inside. It supports the full time manual and no matter the switch position you can set a new distance by hand. It's well damped and there's no play, besides my copy showing some wobbling on the Z axis. It moves 1/10 of an inch back and forth, a small but definitely there movement; we're not in L camp anymore. And the distance window is thin, plus it can be blocked by the camera's built-in flash.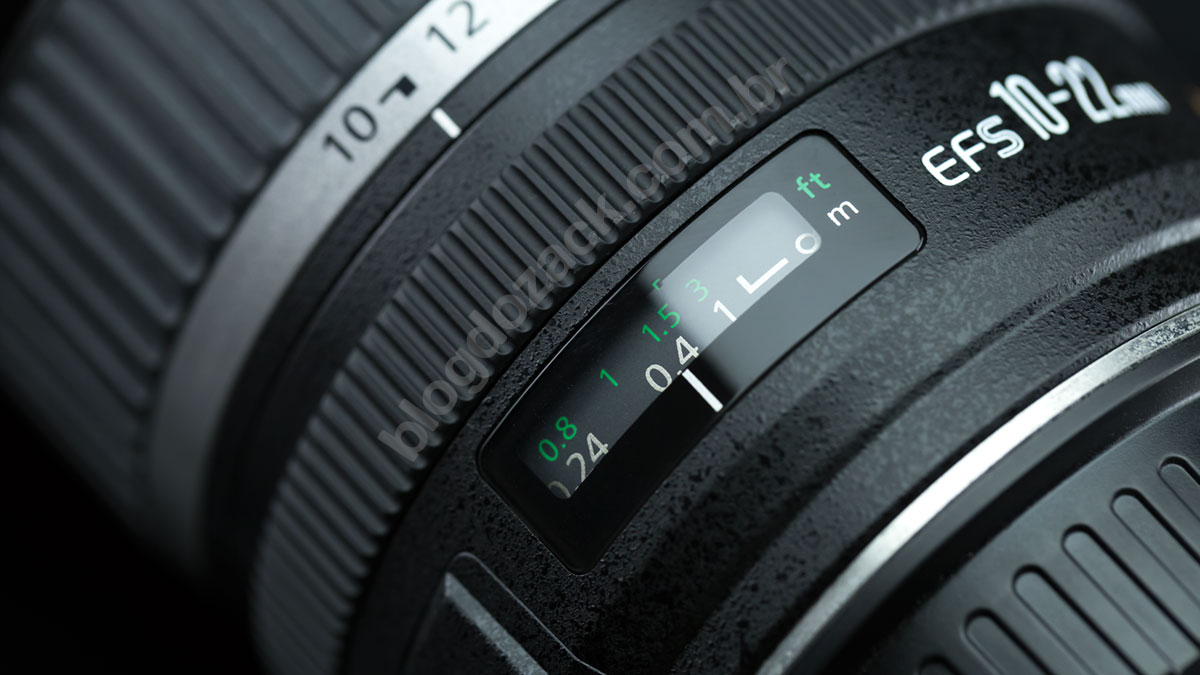 Overall the usability is nice and it does feels like Canon has a lineup inside the EF-S line, with a front golden ring, ring type USM AF and a better build quality. Like the EF-S 17-55mm f/2.8 IS USM, they're good enough but not quite L series, superior to kit offerings justifying the higher price. But something happened in 2012 that took its brightness away: the new STM lenses. The "EF-S STM" offerings not only got newly developed silent AF focus for the EOS Movie mode, but also new optical formulas and revised design, even better to use. So the EF-S 10-18mm f/4.5-5.6 IS STM is a better option all together, on usage and optical performance, besides the IS and price.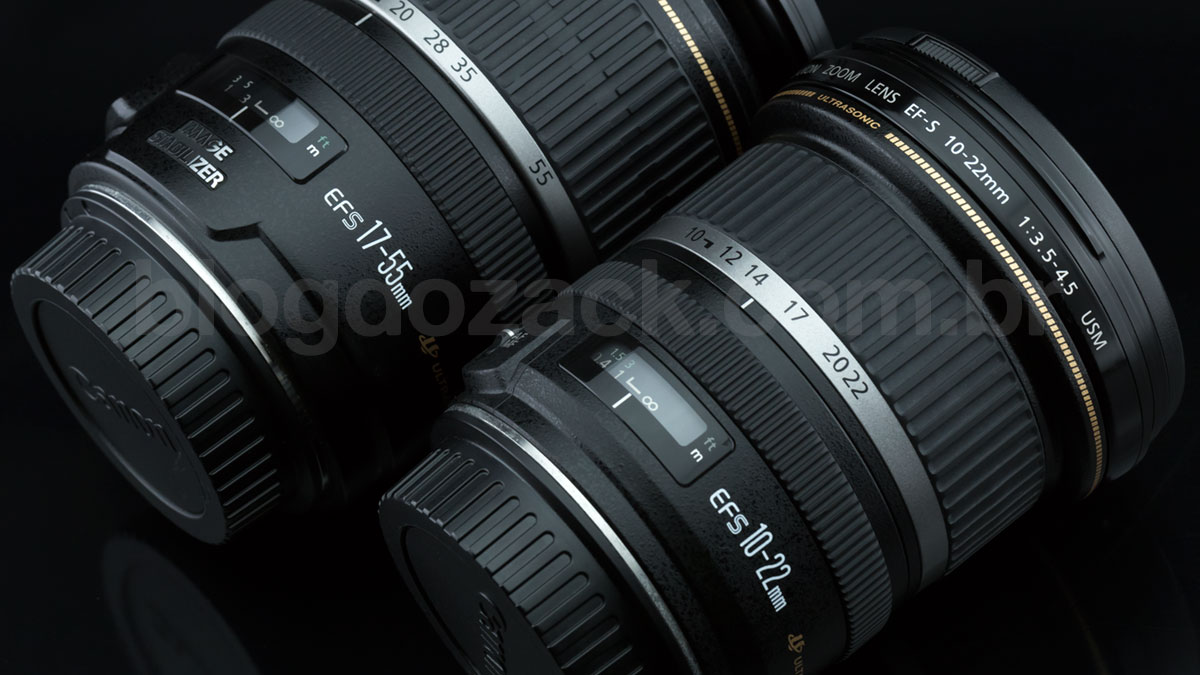 The matter of the fact is: the EF-S 10-22mm f/3.5-4.5 USM, and even the EF-S 17-55mm f/2.8 IS USM for that matter, are too old with over a decade in development and market. If you have any of these, there's no reason to upgrade. I use the 10-22mm to work even with its aperture not communicating with the Blackmagic Cinema Camera. But for buying today, I honestly don't feel them like worthy alternatives. Put your money on STM lenses that are just better, especially considering their new optical formulas, as I'll show you next.
IMAGE QUALITY
With a range from the ultra wide angle to standard, the EF-S 10-22mm f/3.5-4.5 USM is an "ultra" lens for landscapes and closed spaces, but also works on the streets for dynamic everyday portraits. You com play with the composition lines, distorting the proportions at 10mm, great for interesting shots of somewhat static architectural items, but also shoot people. It's one of those lenses that can be bolted to your camera to differentiate the work by itself, as not many photographers own an UWA on their kits. Photos with the Canon EOS 60D.
But unfortunately the ultra wide angle was never Canon's forte and the EF-S 10-22mm, EF 16-35mm f/2.8L II USM and even the EF 17-40mm f/4L USM generation was weak, not delivering the resolution needed by modern digital cameras. It was only after the introduction of the 2014 EF 16-35mm f/4L IS USM + EF-S 10-18mm f/4.5-5.6 IS STM combo, and the 2015 EF 11-24mm f/4L USM that we got raw performance from Canon's wide angle, with sharp files from corner to corner and well controlled chromatic aberrations. The older lenses just can't deliver that and you can see on the pictures. Be it at 100% screen zoom, or large prints, it lacks details around the edges and, if they eventually get captured, they come loaded with lateral CAs.
Main complaints are on the pixel level detail that never really look sharp. Textures end up being rendered as "color zones", distant people look unrecognisable, and the main use of this lens kind of loses it's meaning: to capture the whole. That's actually a paradox as "the whole" can be recognised with less resolution. But you just can't see the details: it's not there under any aperture and historically made a bad picture for the "inferior" APS-C format. It's not inferior. Canon's ultra wide angle lenses are inferior, period. People didn't notice on the film era, but now…
From time to time there's hope on the 10-22mm resolution, but it comes with a price: lateral chromatic aberrations on contrast areas. Branches, grass blades, building edges, all ultra wide angle subjects, need to be corrected in post to get rid of that "neon" effect. It works if you're outputting for the web or mid sized prints, enough for most photographers. But "enough" is not good for professional, sellable jobs and make your client a favor investing in better equipment. Canon didn't and now I own the D800E + AF-S 14-24mm f/2.8G for ultra wide angle shots. Do you know when I'll add the EF 11-24mm f/4L USM to my kit? Probably never.
At least the geometric distortion is invisible on a daily basis. Of course, position the horizon on the edge frame or shoot straight at walls to see some barrel type distortion. Put for dynamic compositions it's never an issue, and the DIGIC5 can easily correct for it. But the colours are a bit dull, so prepare for some heavy post processing to get lively pictures. The ultra wide angle is made for lines, be it for architecture or landscapes. If your subject is interesting enough, the colours won't matter that much, and some post saturating boost is expected.
VERDICT
My impression it that Canon's ultra wide angle is overpriced because of the image looks, not really delivering raw optical performance. They're not charging you for glass, but for the distortion hype. Something that worked in the past. But not today. Any Sigma 8-16mm f/4.5-5.6 DC HSM will do more and better on the APS-C, with almost the same price. And there's no escape even for full frame shooters, especially compared to Nikon's offerings. Canon did wake up last year introducing the new EF-S 10-18mm and the EF 16-35mm f/4L IS USM, that are much better and paved the way to the incredible EF 11-24mm f/4L USM in 2015. That's why they're my only suggestion for new purchases. The EF-S 10-22mm f/3.5-4.5 USM is just too old for now. Nice shooting!